They thought it was all over: Why Sky vs BT Sport in the battle for pay-TV dominance is a game of two halves
Sky won the battle for pay-TV dominance on the football field. But, as a new Premier League season starts, could it lose its title?
Ian Burrell
Saturday 17 August 2013 02:32 Comments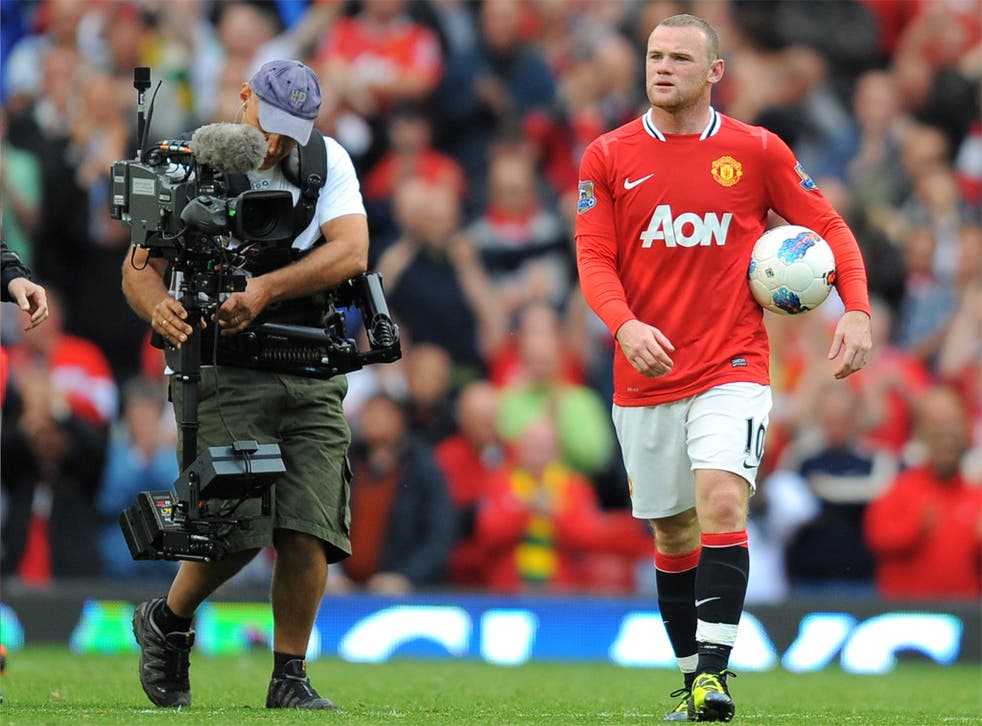 "If you look at Sky's strategy it has been to strangle this channel at birth," said Marc Watson, BT Television's chief executive. "They set up Project Purple to do that and a million customers demonstrate that Project Purple has failed to strangle us at birth."
A ball hasn't yet been kicked in the Premier League season, but BT Sport has already declared victory in the opening skirmish of its broadcasting battle with Sky, citing an internal plan by the satellite broadcaster to defend the dominant position in sports television it has enjoyed since the Premier League began in 1992.
On Thursday, BT Sport launched a counter-action by allying with Virgin Media in a deal that allows 1.8 million of the cable company's customers free access to the newcomer's sports channels. In media terms, this is war.
For months, in spite of an onslaught of competitive advertising, each company had adopted a public position of not being worried what its rival is doing. Watson tried to maintain the stance, but he couldn't quite help himself. "They have got customer offers out there, they have been trying to innovate what they do on screen, but we have not been surprised by anything and none of it has impacted us yet," said Watson in an interview with The Independent at BT's new studios in the Queen Elizabeth Olympic Village. Watson decided to be more candid after Sky ratcheted up the pressure by demanding loyalty from its on-screen contributors by warning that a dim view would be taken of those seen working for the opposition. "We have said we will happily take their ads but they won't take ours and they are also saying to talent that if they work for us they won't be welcome at Sky."
These things considered, BT Sport's signing up of more than a million customers before its screening of the Premier League's opening fixture between Liverpool and Stoke City on Saturday is a "pretty solid number", he claimed.
BT's aim in investing £1bn in sports television is to protect its broadband customer base against Sky's content-driven Triple Play package of television, broadband and home phone. It is especially worried about losing people who already take Sky TV. "Of the million, a good number are existing BT broadband customers and a good number are on satellite and that's a base of customers that is very important to us. Getting those customers to re-contract to BT is very important to our long-term strategy and that's happening."
But given that previous Sky competitors (Setanta and ESPN) have so quickly disappeared from the market, how seriously should BT be taken when it claims to be making a "long-term" commitment to sports TV?
No doubt about it, the 33ft-high studio has the wow factor. It is more visually stunning than Sky's Studio 4 across London, a space that will host a live audience in a new introduction to its Saturday tea-time game. Jake Humphrey will be the main football presenter
Walking into BT's 14,000 sq ft studio (the biggest in the UK) feels like entering a stadium. A green glass floor replicates the pitch and can be marked with lighting for rugby, tennis and other sports featured on BT's channels – the technology was spotted online by BT Sport Chief Operating Officer Jamie Hindhaugh and imported from Germany. BT's co-commentator Michael Owen stands in front of the pitch's full-sized goalposts, rehearsing for his return to Anfield on Saturday. But there's enough room in this studio for full-sized rugby posts, to the delight of BT's new signings Lawrence Dallaglio and Austin Healey.
The pitch can be lit with authentic floodlights and, instead of the usual backdrop of black cyclorama curtains, BT has built a spectacular photographic replica of the Olympic Stadium in Berlin, using images of Hertha Berlin fans giving a spectacular tickertape welcome. This is where pundits such as David James and Owen Hargreaves will give tactical insights with a team of amateur footballers as theatrical props. Elsewhere in the studio is a 30ft-high cylinder of banner television screens – designed as a "tribute to the BT Tower" in central London – and outside in the corridors there are vintage posters from the BT archives intended to stress the company's heritage: "The Telephonist's job is a good job! Further particulars from the Head Postmaster." Hindhaugh mentions that he has already applied for a 10-year extension on the lease.
The question is whether enough people will bother to watch. Sky is a famously tough adversary – as it has shown by nailing the three plum fixtures from the Premier League's opening weekend (including the managerial debuts of David Moyes at Man United and Manuel Pellegrini at Man City – and the return of Jose Mourinho to Chelsea).
The plan is to isolate BT Sport in the Saturday lunchtime slot. John Petter, BT Consumer managing director claims that Sky has made a "bad miscalculation" in using so many first picks at the start of the season, leaving BT with a numerical advantage in selections after November.
In the broadcaster's central office, the staff of four independent production companies (Boom, Sunset & Vine, Campbell Davison and BT Sport Productions) work side-by-side to produce programmes presented by the likes of Clare Balding, Danny Baker and Des Kelly.
Watson wants his talent to make viewers feel they are enjoying a leisure activity. "Relaxed, informal, accessible, entertaining, fun and warm – those are the kind of adjectives we associate with the channel," he said.
"We really do want to appeal to a very broad audience." Whereas the Sky studio audience on Saturday will be kept away from the booze, BT Sport will allow guests access to a bar, provided they properly behave.
Although BT has rights to 38 Premier League games, it is showing action from other European leagues, including the widely-admired Bundesliga. "You get full houses and the quality of football is excellent," said Watson. "We think we have more football than anyone – but we're about more than just football."
The Clare Balding Show makes a connection between BT and the Olympics, while giving the "superstar presenter with a huge following" the chance to celebrate women's sport (BT is covering the Women's Super League in football and the women's tennis circuit).
In her opening show, Balding interviewed BT Sport colleague Rio Ferdinand in his back garden. Signing a current United player as a "BT Ambassador" would provide "fantastic insight on what's happening during the course of the season from a player that's going to be at the centre of things", Watson said.He's not been so lucky with another BT Ambassador, Gareth Bale, who appears set to leave Spurs for Real Madrid and play his football in Spain next season – in front of the Sky Sports cameras.
Watson expects Bale to continue to work for BT, even if he moves abroad. "People are going to want to hear what he has to say and we will be very happy to be involved with him," he said.
Beaten finalists: Rivals that took on Murdoch
BSB
British Satellite Broadcasting, the company with the squarial dish, was eventually swallowed up by Rupert Murdoch's Sky Television, right, in 1990. BSB had won the 15-year franchise in December 1986 to operate the Direct Broadcasting by Satellite System over four rival bids with a licence to operate three channels.
Setanta
The Dublin-based broadcaster launched Setanta Sports in 2004 as a direct competitor to Sky in the hope of sharing in the global riches associated with the Premier League. It soon found that trying to win this particular sporting title was a lot tougher than it first thought. It went into administration in 2009.
ESPN
The famous American sports brand launched in Britain in 2009 after the downfall of Setanta but never emerged from Sky's shadow during its short-lived presence in the UK. The British product it established is now owned by BT.
Register for free to continue reading
Registration is a free and easy way to support our truly independent journalism
By registering, you will also enjoy limited access to Premium articles, exclusive newsletters, commenting, and virtual events with our leading journalists
Already have an account? sign in
Join our new commenting forum
Join thought-provoking conversations, follow other Independent readers and see their replies