Whether it's Poverty Porn or Poverty Pawn, who really does benefit from TV recession documentaries?
Downturn Abbey next? Suddenly we have all this misery, says television commentator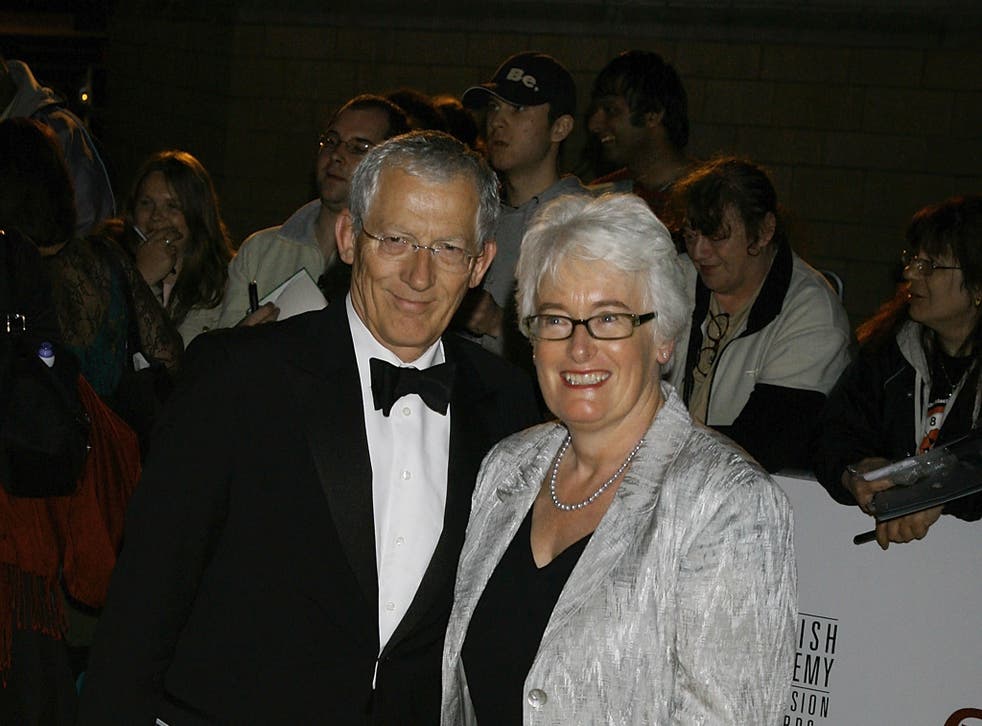 The television industry is agonising over its portrayal of the biggest domestic story of recent times: the stagnation of the British economy.
Turn on one channel and you might find the "poverty porn" of factual documentary (Skint or Nick and Margaret: We Pay Your Benefits), focusing on the chaotic lives of the underclass and their financial gymnastics in surviving on benefits. Switch to another network and there's "misery drama" (The Village or The Mill), highlighting the grim social conditions of a previous age.
Either way, the typical viewer is left with the same impression: things could be a lot worse. "The problem with these programmes is that they make poverty look unusual," said Kate Bell of Child Poverty Action Group. "Poverty could happen to anyone through job loss, relationship breakdown or illness."
The industry knows it has questions to answer over whether it is properly representing the most serious subject in modern Britain or being trite. One of the sessions for this month's Edinburgh International Television Festival is titled: "'Poverty Porn': Who Benefits from Documentaries on Recession Britain?"
The festival's literature poses the question: "Programmes about the poorest in society are a mainstay of the documentary tradition but in a world of ratings chasing and the search for the next big hit, has the purpose of these programmes changed?"
A recent YouGov survey – following the broadcast of Skint and BBC3's People Like Us about the UK's "most deprived suburb" found that 45 per cent of respondents felt that reality programmes on the urban poor were "in bad taste", while 23 per cent found them "interesting and entertaining". Joe Twyman, YouGov's head of political and social research, said: "In today's fragmented media environment you don't need everyone to like it. Polarizing the audience and getting people to complain helps to boost publicity."
Channel 4 yesterday announced a raft of new shows which appeared to introduce a new sub-genre - "poverty pawn" – highlighting the new wheeler dealers getting rich off the pickings of the downturn. "The Man Who Will Buy Anything" is a documentary featuring "real-life Del Boy" Steve Elwis. "Scrappers" is a two-part insight into a south London scrap metal yard. "The Pawn Shop" will show how the rich are not immune to the hard times and that Hermes handbags and Ferraris are being given up in "cash-strapped Britain".
The broadcaster pitched the shows – to be screened next month in a "Who's Getting Rich?" season - as a "fresh perspective" on the downturn. Anna Miralis, Channel 4 Documentaries Commissioning Editor, said: "I have been exploring counter-intuitive ways into recession Britain. Through commissioning a two-part series which aired earlier this year, Repo Man, I discovered that some people are actually thriving despite the recession or perhaps even because of it."
Television "poverty porn" has been the subject of extensive criticism. The Independent's reviewer Tom Sutcliffe complained that Margaret Mountford, presenter of BBC1's Nick and Margaret: We Pay Your Benefits admitted: "The benefits world is not something I know anything about." He said of Channel 4's Skint and its depiction of a Scunthorpe shoplifter smoking crack on camera: "It felt unclean to watch."
Nick Hewer, Mountford's co-presenter, said he hoped the programme had challenged the idea that benefit claiming was a chosen lifestyle. "The only thing we were interested in was taking an honest and balanced view and trying to redress the general condemnation of benefits claimants that is happening at the moment," he said. "Frankly we are all bloody lucky we are not benefit claimants because if you are out of a job what are you meant to do?"
Tim Dams, editor of Televisual magazine, believes the industry has gone through a difficult journey as the economic problems have lasted longer than expected. "When the recession began the mantra from a lot of commissioning editors was 'We have got to create feel good programmes' and there was a big push to laugh-out-loud comedy," he said. "And there were programmes about thrift, all with an optimistic spin on them."
When the economy failed to make a quick recovery, television had to reconsider. "Suddenly we have all this misery," said Dams. Three years ago audiences were charmed by Downton Abbey. According to current drama commissioning trends, today's equivalent might be Downturn Abbey. "Period dramas, which often used to be soapy and fun, have got gritty and miserable," commented the Digital Spy media website this month.
Steven Barnett, professor of communications at the University of Westminster, said modern television's treatment of hard times is quite different from the programming during the Seventies recession which is remembered as a golden era in escapist situation comedy. Unemployment, poverty and self-sufficiency were dealt with in comedies like Citizen Smith, Rising Damp and The Good Life.
Barnett said British television, with its gritty soap operas, was far more effective than its American equivalent in depicting poverty. "It's a very British thing to make stuff that is rooted in people's economic and social experiences," he said. "American producers watch EastEnders and Coronation Street and say 'Where's your Dallas, with stories on the rich and powerful?'"
Tom McDonald, BBC commissioning executive for documentaries and science, said the organisation aimed to cover a "whole range" of experiences of the downturn, including the "staff and guests of an institution such as Claridge's or the business operations behind some of Britain's most successful pound shops".
Despite the concerns over the exploitative content in some poverty programmes, Dams pointed out that in happier economic times, when celebrity-driven reality shows were all the rage, social affairs documentaries would have been lucky to make it to air at all. "Maybe it's to be celebrated that they are now at the heart of the schedule."
Register for free to continue reading
Registration is a free and easy way to support our truly independent journalism
By registering, you will also enjoy limited access to Premium articles, exclusive newsletters, commenting, and virtual events with our leading journalists
Already have an account? sign in
Register for free to continue reading
Registration is a free and easy way to support our truly independent journalism
By registering, you will also enjoy limited access to Premium articles, exclusive newsletters, commenting, and virtual events with our leading journalists
Already have an account? sign in
Join our new commenting forum
Join thought-provoking conversations, follow other Independent readers and see their replies