The WiFi revolution that could take traffic off our roads: Ofcom outlines plans for future use of radio spectrum
Futuristic plans that could see technology monitoring patients from a distance unveiled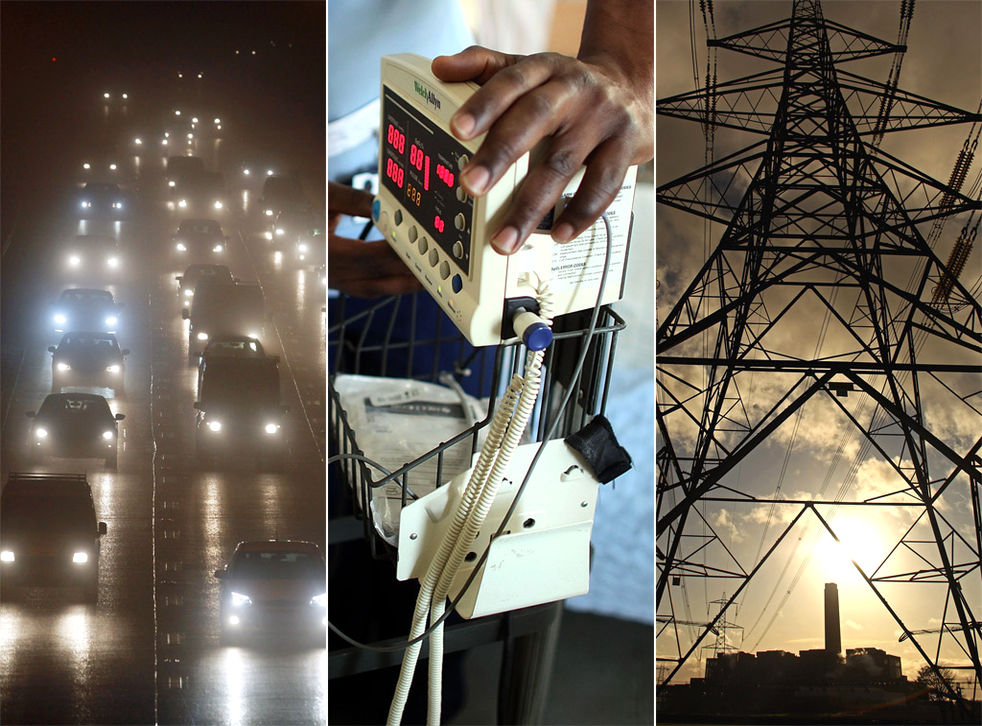 Plans to use wireless technology to ease traffic congestion, regulate motorway speeds and monitor people's personal health were set out on Wednesday by the broadcast regulator Ofcom.
In a briefing, the Ofcom chief executive Ed Richards set out plans for the future use of radio spectrum, which he said was of "vital" importance to the UK economy, contributing an estimated £52 billion a year.
Explaining that spectrum supply was under pressure from rising demand from smartphone and tablet use he outlined futuristic projects for maximising the resource. Over the next six months, partners including Microsoft, BT and Google are to take part in road-testing "white space" technology to exploit currently unused spaces in the broadcasting frequency band.
In one trial, BT will partner with technology company Neul and the Department of Transport to fit cars with transmitters in order to gather data on traffic congestion on the A14 between Felixstowe and Cambridge. In another, Microsoft will be using white space to provide new access to Wi-Fi in Glasgow, the city with the lowest take up of broadband in the UK.
Ofcom also revealed plans for greater use of M2M (Machine to Machine) technology, which it said could use slivers of radio spectrum in sensors in cars to communicate with similar devices in other vehicles in order to automate the flow of traffic on motorways. Ofcom claimed that such "intelligent transport systems" could save the UK economy £1 billion a year.
The regulator also predicted that health services could monitor patients remotely by issuing them with "wearable monitors" that measured heart rate and blood pressure, or "intelligent pill boxes", which could detect whether they had taken their tablets and automatically request a repeat prescription.
"Spectrum is the raw material that will underpin the next revolution in wireless communications," said Steve Unger, the Ofcom chief technology officer. "In the future it won't be just mobiles and tablets that are connected to the internet; billions of other things including cars, crops, coffee machines and cardiac monitors will also be connected, using tiny slivers of spectrum to get online."
As Ofcom warned of the limited supply of spectrum, Richards spoke of the the need for "efficient utilisation of a scarce resource" and said that 25 per cent of UK spectrum was currently only used by the Government sector. He said the Ministry of Defence had agreed to free up more than 100MHz of spectrum which he anticipated would be taken up by mobile broadband suppliers.
Richards said that Ofcom was already planning for the launch of a new 5G (fifth generation) mobile network and defended the "right decision" to allow EE to launch a 4G service ahead of commercial rivals last year. He said there had been a "blip" in the UK's mobile communications growth ahead of the 4G launch but that a competitive market was now being established. "I think we are in a better position than is often suggested."
He complained that a decision taken before the days of Ofcom to launch 3G in 2004 in only 80 per cent of the country had caused lasting problems. "In my view, in hindsight, that was quite clearly the wrong decision. It set up the problem of 20 per cent of people not being able to get the service." He said that 98 per cent of the country would have 4G coverage by 2017 at the latest.
Sensor sensibility: Some applications
Farming
Sensors are sown to measure moisture at different levels. Data is sent to a central system so water can be sent to areas in need at rates that best permeate the ground. The need for pesticides and fertilisers is reduced. At harvest time, sensors watch the temperature of cereals and insect activity.
Transport
Road sensors can recognise congestion and instigate speed restrictions. The same system could send messages to cars to give alternative directions. Wheel rotation sensors can speak to similar devices on other vehicles to automate the flow of traffic and eliminate the pattern of traffic accelerating and quickly braking.
Health
Sensors in the home can monitor lack of activity and wet floors or other signals that someone might need help. Wearable monitors can send blood pressure and heart rate readings to health professionals. Intelligent pill-boxes alert doctors if patients have not taken tablets – and can order repeat prescriptions.
Energy
Individual electric devices are all monitored by electricity companies and the use of certain devices is restricted early in the evening to reduce demand for power in peak times. Reliance on large power stations is reduced, along with greenhouse gas emissions and air pollution.
Join our new commenting forum
Join thought-provoking conversations, follow other Independent readers and see their replies