New Moma exhibition celebrates the concrete world of the former Yugoslavia
The country's distinct style of building has existed under the radar – until now
Megan Townsend
Saturday 27 January 2018 12:51 Comments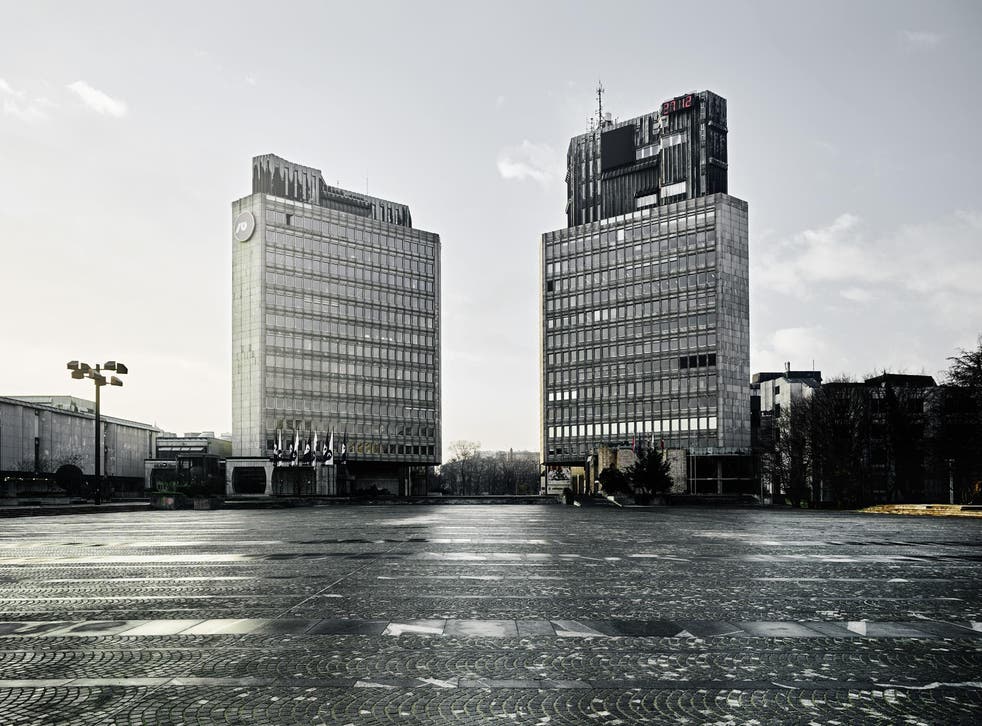 The Museum of Modern Art in New York (Moma) is set to pay tribute to the former country of Yugoslavia and its modernist post-war architecture, in a new exhibition beginning in June 2018. The exhibition will include photographs, models, film reels and more than 400 drawings sourced from family-held collections and municipal archives across the region, which aims to throw an international spotlight onto the thus-far underappreciated work of the eastern bloc's socialist architects.
The architect of Yugoslavia is directly inspired by its global position in the era, being both geographically and politically caught in the middle of the capitalist west and the socialist east, which gave agency to a distinct, contradictory style.
The area formerly known as Yugoslavia came into existence after World War One, combining the modern-day territories of Bosnia and Herzegovina, Croatia, Macedonia, Montenegro, Serbia and Slovenia. In 1946, following years of occupation during World War Two, a communist government was established and its ideology brought large-scale housing blocks and concrete civic buildings that led the way for soviet construction in the 20th century.
Architects combined the extravagant Western style skyscrapers with concrete blocks, reflecting the hybridity and idealism that characterised the Yugoslav state in its 45 year history, which came to an end with the states breaking up during a period of bitter conflict between 1991 and 1992.
The exhibition focuses on the undulating period between 1948 and 1980, in which the country (fresh from occupation under axis powers) attempted to carve out its own identity, separate from that of its European neighbours.
In this time the country expressed its desire to both pay tribute to its history and look towards the future. The award-winning Serefudin's White Mosque (designed by Zlatko Ugljen) in central Bosnia is an example of this, marrying innovation and faith, with protuberant concrete vessels linked together by a main chimney-like spire.
While attempting to emulate soviet-style 'social condensing' methods – in which designers would create spaces to influence behaviour and create equality, the former Yugoslavia simultaneously pushed economic growth and rapid modernisation.
This unique style reflected the country's politics, as former Yugoslavia spearheaded the Non-Aligned movement. This was an organisation of countries who chose not to take sides in the Cold War conflict, and instead aided each other by going "the third way".
This gave the former country an influence beyond its own borders, with similar architectural styles emulated in Non-Aligned countries throughout Africa and the Middle East, where it cultivated both political connections but also economically important construction contracts.
The exhibition will also look at the technological experimentation and revolutionary city planning in projects such as the post-earthquake re-build of Skopje in Macedonia and the civic buildings of New Belgrade in Serbia.
Toward a Concrete Utopia: Architecture in Yugoslavia, 1948–1980 will run at MoMA from 15 July 2018 to 13 January 2019 (moma.org/calendar/exhibitions/3931)
Register for free to continue reading
Registration is a free and easy way to support our truly independent journalism
By registering, you will also enjoy limited access to Premium articles, exclusive newsletters, commenting, and virtual events with our leading journalists
Already have an account? sign in
Join our new commenting forum
Join thought-provoking conversations, follow other Independent readers and see their replies