Mother's Day 2017: 5 facts about America's moms you might not know
Mothers in the US make up 83 per cent of the single parent families
Clark Mindock
New York Comments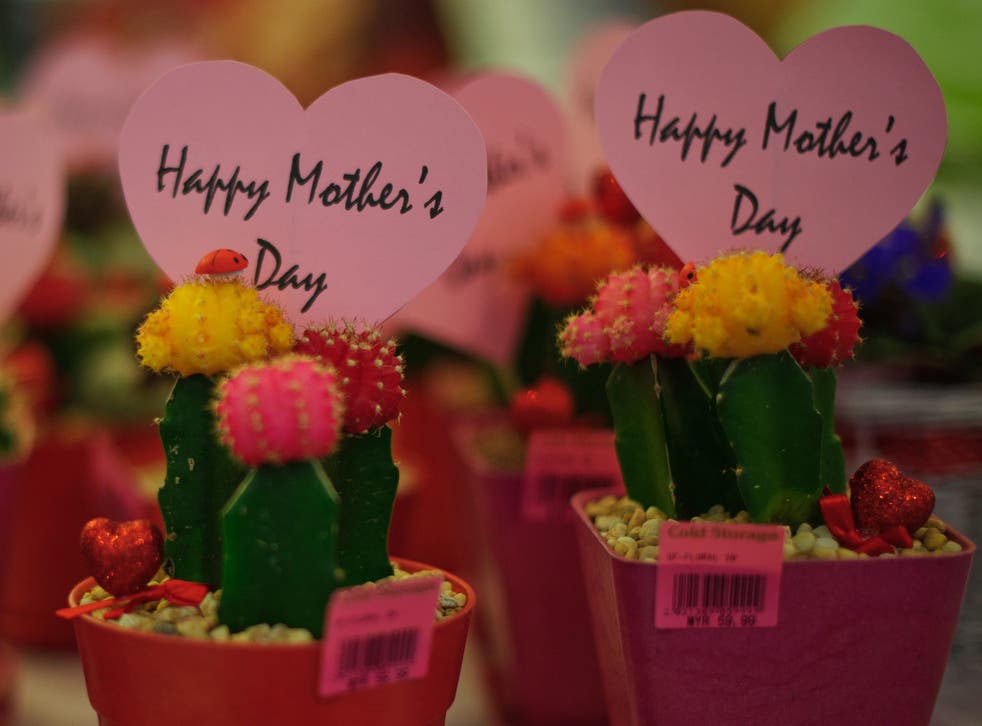 Americans are taking time to celebrate their moms this weekend with Mother's Day on Sunday.
The poet Robert Browning once said that all love begins and ends in motherhood, so perhaps it is fitting that mothers have their own special day. In America the day has been celebrated with bouquets of flowers, breakfasts in bed, and gaiety ever since it was established as a national holiday by President Woodrow Wilson in 1914.
Mother's Day may take place every year, but how much do you actually know about motherhood in America? Here are some amazing stats on the country's moms.
1. Mothers make up 83% of the single parent families in the US
This vastly outnumbering the number of single father families.
2. There are 82.5 million mothers in America
There are more than 2 billion in the world.
3. 40% of American women with children under the age of 18 in the US are the primary breadwinners for their families.
This figure was just 11 per cent in 1960.
Mother's Day Gift Guide

Show all 10
5. About a third of Americans say the ideal scenario for raising young children is when the mother isn't employed.
Twenty-two per cent of full-time working moms say the same. A further 42 percent of Americans think a mom with a part-time job is the best for children. Seventy percent of Americans think that men should work full time when they have children.
6. Fewer and fewer mothers are getting married in the United States
What's more, the portion of mothers who never marry has ballooned since the 1960s. More than 15 per cent of American mothers have never been married, compared to less than 1 per cent in the 1960s.
The number of divorced mothers is more than twice as large as it was in the 1960s, at 15 per cent compared to 7 per cent then. Finally, just around 69 per cent of mothers in the US are married now compared to 92 per cent over five decades ago.
Register for free to continue reading
Registration is a free and easy way to support our truly independent journalism
By registering, you will also enjoy limited access to Premium articles, exclusive newsletters, commenting, and virtual events with our leading journalists
Already have an account? sign in
Join our new commenting forum
Join thought-provoking conversations, follow other Independent readers and see their replies