Nearly half of young French voters backed Marine Le Pen, projections suggest
Far-right candidate receives support from just 20 per cent of over-65s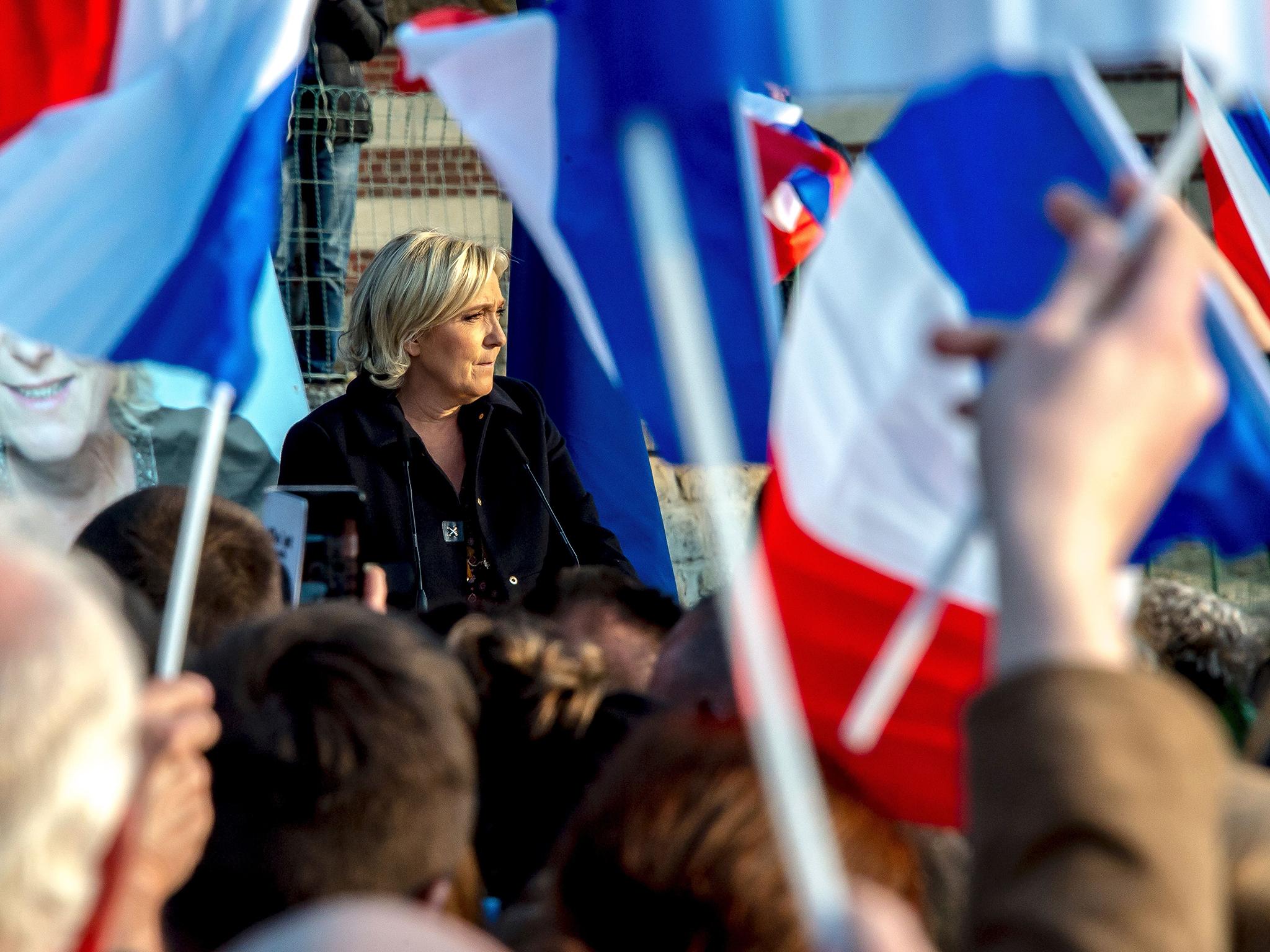 Almost half of young French voters voted for Marine Le Pen in the presidential run-off, early indications suggest.*
Some 44 per cent of 18 to 24-year-olds backed the Front National leader, compared with 56 per cent who voted for centrist Emmanuel Macron, according to projections.
The far-right Ms Le Pen secured more support among young voters than any other age group. By contrast, she was backed by just 20 per cent of over 65s.
Overall, forecasts suggest Mr Macron secured around 65 per cent of votes to Ms Le Pen's 35 per cent.
The Front National leader conceded defeat minutes after the projections were announced, but claimed a "historic, massive result" for her party.
Ms Le Pen is forecast to receive around 11 million votes – a significant increase from the 4.5 million that were cast for her father, Jean-Marie, in the 2002 presidential run-off.
According to early estimates, she received the backing of more women than men and was supported by almost two thirds (63 per cent) of manual workers.
Ms Le Pen's comparative success among younger voters is likely to raise the prospect of another run for the presidency at the next election in 2022.
French Presidential Election
Show all 20
Former Ukip leader Nigel Farage, who endorsed her candidacy, predicted earlier on Sunday that the Front National leader would become French president in 2022.
This result, however, marks a stunning victory for Mr Macron, who has shot to prominence since founding his En Marche! movement just over a year ago.
The centrist was previously a member of the Socialist Party and served as an economic adviser and cabinet member under the current French president, Francois Hollande.
Polls suggested Mr Macron benefited from the support of millions of people voting to keep out Ms Le Pen. According to Ipsos, 43 per cent of the centrist's backers said they were voting for him in order to defeat the Front National.
Only 39 per cent of voters said they wanted the new president to have a majority in the new parliament after legislative elections next month - a sign of the potential potholes facing Mr Macron when it comes to governing.
*Update. Final indications suggested that Marine Le Pen won 34 per cent of the vote among 18-24s, only a little above her total share across the total spectrum of voters. 11//5/17
Join our commenting forum
Join thought-provoking conversations, follow other Independent readers and see their replies