NHS could be bankrupted by 'unsustainable' £65bn clinical negligence bill, warn experts
Nearly two pence in every pound of the NHS budget spent settling claims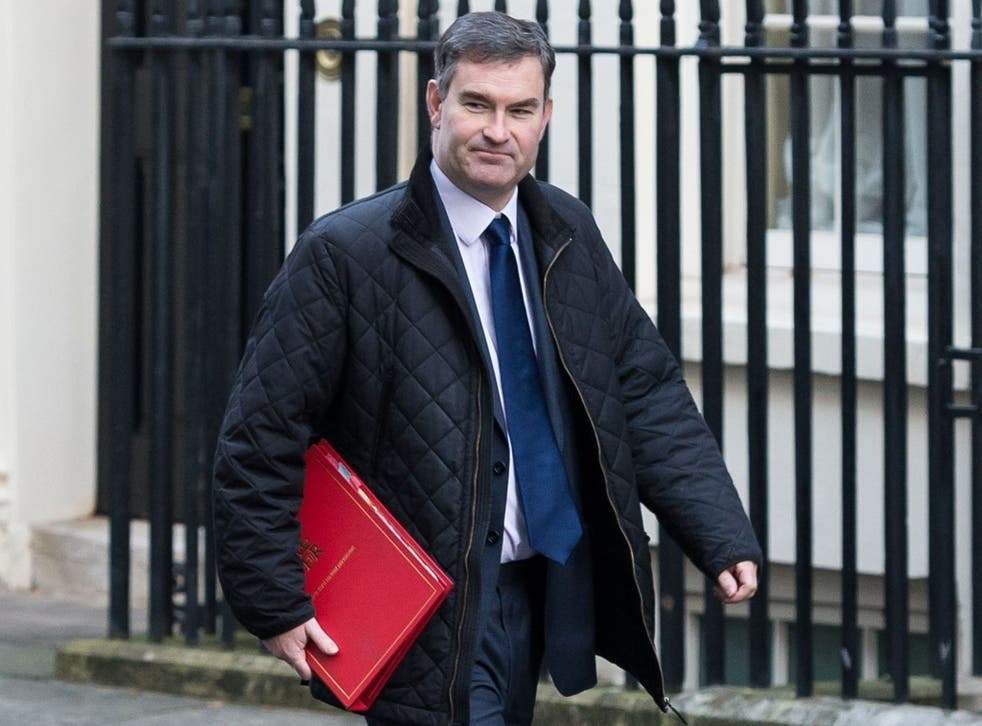 The NHS could be bankrupted by an "unsustainable" increase in the cost of payments to patients who have been the victim of medical errors, with future liabilities already topping £65bn, health service chiefs have warned the Justice Secretary.
The rising cost of clinical negligence claims is "already having an impact on what the NHS can provide", according to the leaders of the NHS Confederation, the British Medical Association and the Academy of Medical Royal Colleges.
They have written to Lord Chancellor and Justice Secretary David Gauke, urging him to bring in reforms to the legal system "as quickly as possible".
"The rising cost of clinical negligence is unsustainable and means that vast amounts of resources, which could be used more effectively, have to be diverted elsewhere," they wrote.
"We fully accept that there must be reasonable compensation for patients harmed through clinical negligence, but this needs to be balanced against society's ability to pay.
"This is money that could be spent on front line care. Given the wider pressures on the healthcare system, the rising cost of clinical negligence is already having an impact on what the NHS can provide."
The chairman of the Family Doctor Association and the chief executives of the Medical Protection Society, Medical Defence Union and Medical and Dental Defence Union of Scotland, have also signed the letter.
They said that the NHS in England spent £1.7bn on clinical negligence claims last year – which represented 1.5 per cent of spending on front-line health services.
That figure has almost doubled since 2010-11, they added.
The estimated total liabilities of the scheme in England were £65bn for the financial year 2016-7, they said, adding: "This staggering sum is to pay for clinical negligence costs both this year and in future, which relate to claims arising from incidents that have already happened."
UK news in pictures

Show all 50
Writing in The Daily Telegraph, Niall Dickson, the chief executive of the NHS Confederation, said it would take 13 years – and every penny of the extra Brexit money Boris Johnson demanded for the NHS – to pay off the current liability.
He added that a change to the rate at which damages in personal injury cases are worked out had had the "disastrous effect" of further inflating payouts, and said "fundamental reform" was needed.
The Ministry of Justice says it has put forward plans to help make the system fairer.
A spokesman said: "All personal injury victims should of course be fully compensated, but the costs involved should also be proportionate.
"To help ensure this happens, we have set out proposals for a fairer way of setting the personal injury discount rate, as well as asking the Civil Justice Council to look at measures to control costs in clinical negligence cases."
Additional reporting by PA
Register for free to continue reading
Registration is a free and easy way to support our truly independent journalism
By registering, you will also enjoy limited access to Premium articles, exclusive newsletters, commenting, and virtual events with our leading journalists
Already have an account? sign in
Register for free to continue reading
Registration is a free and easy way to support our truly independent journalism
By registering, you will also enjoy limited access to Premium articles, exclusive newsletters, commenting, and virtual events with our leading journalists
Already have an account? sign in
Join our new commenting forum
Join thought-provoking conversations, follow other Independent readers and see their replies