North Korean media says the US will regret electing 'old lunatic' Donald Trump to the Oval Office
'This thrice-cursed crime can never be pardoned'
Rachel Roberts
Monday 20 November 2017 21:10 Comments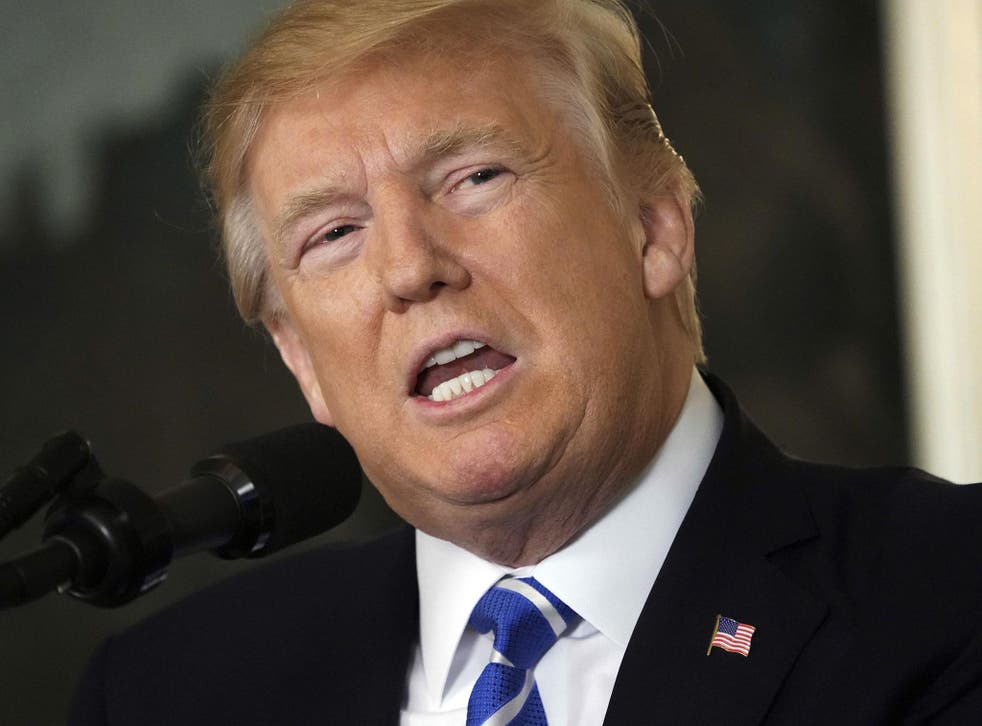 In the latest round in the war of words between Donald Trump and Kim Jong-Un, North Korea has called the US President an "old lunatic" and said America will regret "letting such a depraved and stupid guy occupy the Oval Office."
North Korea's state-run Minju Joson newspaper ran an editorial which said: "A load of rubbish spouted by the old lunatic Trump during his recent visit to South Korea was a total nonsense and paradox so far."
Mr Trump visited South Korea earlier this month as part of a 12-day trip to Asia, where he addressed the South Korean National Assembly and issued a warning to the North.
"Today, I hope I speak not only for our countries, but for all civilised nations, when I say to the North: Do not underestimate us. And do not try us."
Inside the daily life in North Korea

Show all 19
The North Korean commentary accused Mr Trump of committing a "hideous crime against the Korean people" by insulting its leader, and warning that this "thrice-cursed crime can never be pardoned".
Earlier this month, another North Korean media outlet said Mr Trump was "sentenced to death" for his attacks on Mr Kim.
The US President had taunted the North Korean leader by saying he would never call him "short and fat".
"Why would Kim Jong-un insult me by calling me 'old' when I would NEVER call him 'short and fat'?" Mr Trump wrote.
"Oh well, I try so hard to be his friend – and maybe someday that will happen!"
The North Korean newspaper then warned Mr Trump not to meddle in North Korean affairs following the recent escalation in tensions between Washington and Pyongyang.
"Trump had better pay heed to the despicable plight of his country, the dark empire of evils under worldwide criticism, before poking his nose into others' things," it said.
Register for free to continue reading
Registration is a free and easy way to support our truly independent journalism
By registering, you will also enjoy limited access to Premium articles, exclusive newsletters, commenting, and virtual events with our leading journalists
Already have an account? sign in
Join our new commenting forum
Join thought-provoking conversations, follow other Independent readers and see their replies