Northern Ireland: Return to power-sharing 'impossible for near future', unionists warn
Sinn Fein's Martin McGuinness resigned as Deputy First Minister, ending more than a decade of power-sharing between Nationalists and Unionists at Stormont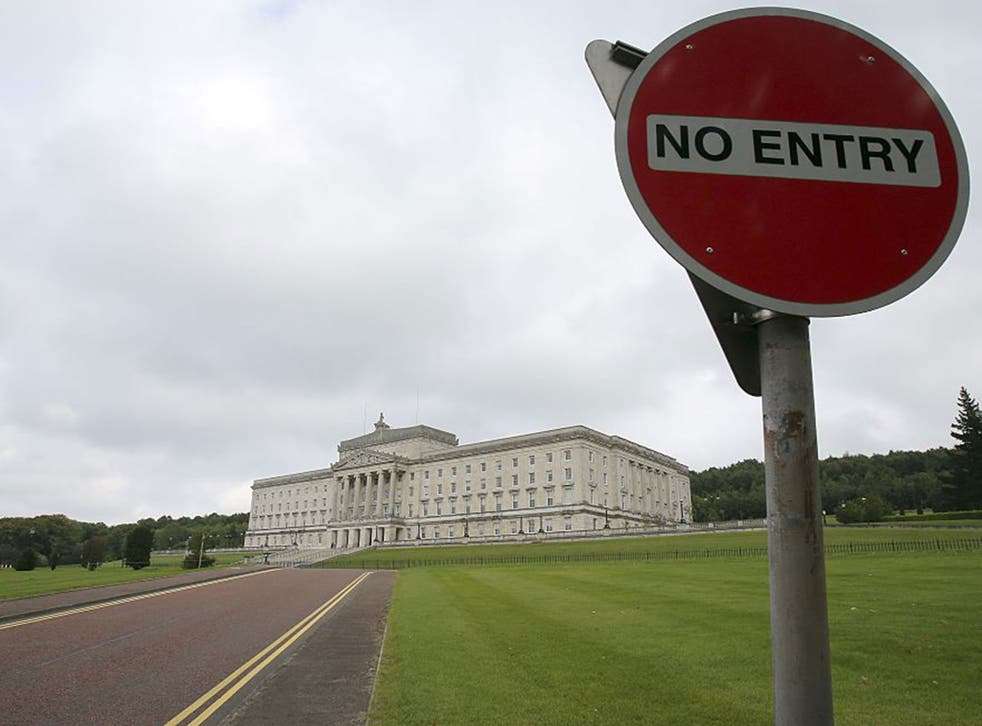 A return to power-sharing in Northern Ireland is "impossible" for the near future, unionist politicians have warned.
Their warning comes amid growing concerns about the peace-process in Northern Ireland, after Martin McGuinness resigned as Deputy First Minister.
The Republican politician, who is a prominent figure in Sinn Fein, accused his counterparts in the Democratic Unionist party of displaying "arrogance" after it was alleged their party leader First Minister Arlene Foster was responsible for a government scheme which lost more than £490m.
Under power-sharing rules, when either the First Minister or Deputy First Minister resign, both lose their seats. An election is now imminent.
Democratic Unionist sources told The Belfast Telegraph: "Our party doesn't exist to deliver a republican agenda, it is there to deliver good governance for Northern Ireland. Given the likely stalemate after an election, it is impossible to see a return to devolution for a considerable time."
Democratic Unionist MP Jeffrey Donaldson echoes the concerns, telling Irish news outlet RTE: "I don't say this lightly. The decision made yesterday [McGuinness' resignation] has huge consequences.
"Do I believe we have a power-sharing government again in Northern Ireland in the next few months? I'm not convinced. An election will not change this. It will not resolve it. We still have to sit down and talk."
UK news in pictures

Show all 50
Finance Minister Martin O Muilleoir from Sinn Fein, said: "Looking to the future, we will never rebuild credibility in these institutions unless we commit again to the promise, to the principles and to the parity of esteem which was at the very foundation and root of the Good Friday Agreement.
"The DUP has spat in the face of those principles, the promise and the parity of esteem."
Addressing the House of Commons today, Secretary of State for Northern Ireland James Brokenshire issued an urgent statement on the crisis. Telling MPs the situation was "very grave" he added that the Government remains committed to the peace process and will support local parties wherever possible.
Join our new commenting forum
Join thought-provoking conversations, follow other Independent readers and see their replies