Abner E Singer: Film production manager whose efficiency led to his name being used for the second-last shot of the day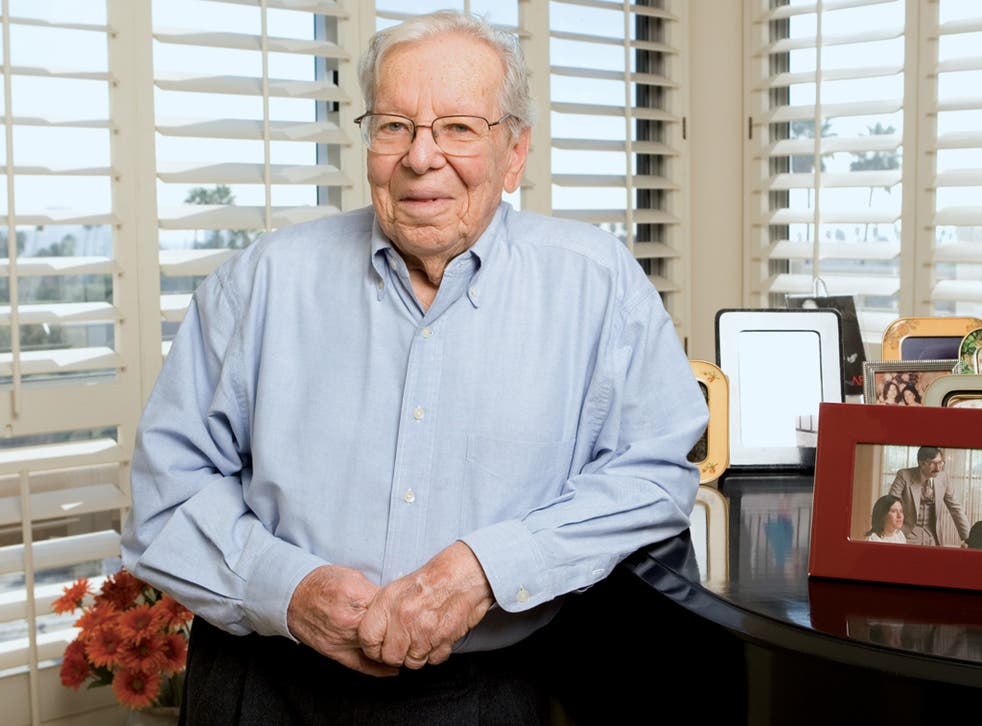 Abby Singer was a famed film production manager whose name became synonymous for the next-to-last shot of the day. He worked primarily in television from the 1950s until the 1990s and became famous for his efficient habit of preparing a crew of an impending move to the next scene by calling out the second-to-last shot.
Since the late 1950s it has been routine on sets for the penultimate shot of the day to be announced as "the Abby Singer" or "the Abby" (the final shot is nicknamed the "Martini", because the next shot is out of a glass). "Working in TV we made many moves per day, from the back lot to the stage, or from one stage to another," Singer recalled. "I'd say to the guys, 'One more shot and then we're moving,' so when we moved, they were all prepared. The time saved could add up to a full hour of shooting for the director."
Singer said he suspected his name became shorthand for the second-to-last shot in 1957, when he was working on the western series Wagon Train. Before he knew it, "the Abby Singer shot" caught on "like lightning".
In his lengthy career, Singer worked on shows such as The Mary Tyler Moore Show, Hill Street Blues and St Elsewhere, for which he received five prime-time Emmy nominations. Singer served actively in the Directors Guild of America, which in 1985 honoured him with the Frank Capra Achievement Award, a career achievement tribute for assistant directors and production managers. "Next to my wife and children, the film business is everything I ever wanted," he once said.
Abner E Singer, assistant film director and film production manager: born 8 December 1917; married Lotte (two daughters and one stepdaughter); died California 13 March 2014.
Register for free to continue reading
Registration is a free and easy way to support our truly independent journalism
By registering, you will also enjoy limited access to Premium articles, exclusive newsletters, commenting, and virtual events with our leading journalists
Already have an account? sign in
Register for free to continue reading
Registration is a free and easy way to support our truly independent journalism
By registering, you will also enjoy limited access to Premium articles, exclusive newsletters, commenting, and virtual events with our leading journalists
Already have an account? sign in
Join our new commenting forum
Join thought-provoking conversations, follow other Independent readers and see their replies