Abu Musa: Hard-line Palestinian commander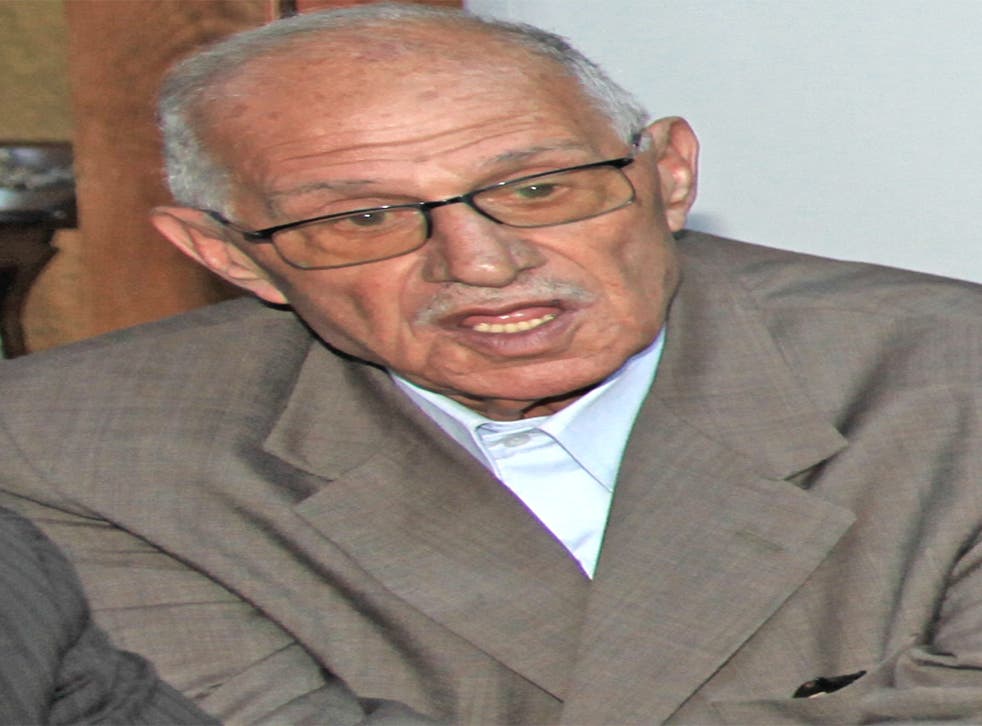 Said Musa Maragha, better known by his nom de guerre, "Abu Musa", was a hard-line Palestinian military commander who rebelled against Yasser Arafat to form a rival party. He died in Damascus on 29 January at the age of 86.
Maragha, a Jordanian of Palestinian descent, defected from the Jordanian army in 1970 over tensions between the military and Palestinian fighters who were using the kingdom as a base for attacks against Israel. Palestinian fighters were pushed out of Jordan in 1971 in battles with Jordanian forces that killed thousands, mostly Palestinians, later known as "Black September". Many fighters, including Maragha, fled to Lebanon.
There Maragha joined the Fatah movement, headed by the charismatic Arafat. Fatah aimed to destroy Israel and create a Palestinian state, demanding the return of hundreds of thousands Palestinian refugees who fled or were forced from their homes during the 1948 war surrounding the creation of the Jewish state. Decades later, the goal changed to establishing a Palestinian state alongside Israel in territories seized in the 1967 war – the West Bank, Gaza Strip and east Jerusalem – while still demanding the return of the refugees to Israel.
He was born in the biblical village of Bethany, near Jerusalem, known now by its Arabic name, Azariyeh. He quickly rose through the Palestinian ranks, and by 1976 he was Fatah's chief military operative in south Lebanon, where Palestinians had carved out an enclave to attack Israel. He also involved Palestinians in Lebanon's 15-year civil war that ended in 1990, battling Syrian forces who had intervened to assist Christian militias against their Muslim and leftist rivals. His role in confronting the Syrians was thought to be the reason for an assassination attempt on Maragha in the Lebanese town of Nabatiyeh in 1978, when he survived a hail of bullets.
Maragha rebelled against Arafat in 1982, after Israel invaded southern Lebanon and bombed Beirut, pushing out Palestinian forces. Arafat and much of the Palestinian leadership fled to establish a base in Tunisia. Others fled to Algeria and Yemen.
Maragha wanted Arafat to hold military commanders accountable for fleeing from the fighting. He argued against leaving Beirut, wanting to stay as close as possible to Israel's borders. A year later he established a rival group, Fatah Uprising, backed by the Assad regime in Syria.
He eventually went to Damascus and joining the Syria-allied Palestinian National Alliance, which rejected negotiations with Israel. The alliance failed to gain traction among Palestinians. In 1989 he said Arafat should be tried for treason for recognising Israel and abandoning the principles of the Palestinian revolution. He slowly slipped into obscurity following peace accords between Arafat's PLO and Israel, beginning in 1993.
Register for free to continue reading
Registration is a free and easy way to support our truly independent journalism
By registering, you will also enjoy limited access to Premium articles, exclusive newsletters, commenting, and virtual events with our leading journalists
Already have an account? sign in
Register for free to continue reading
Registration is a free and easy way to support our truly independent journalism
By registering, you will also enjoy limited access to Premium articles, exclusive newsletters, commenting, and virtual events with our leading journalists
Already have an account? sign in
Join our new commenting forum
Join thought-provoking conversations, follow other Independent readers and see their replies