Akiyuki Nosaka: Author who recalled the fire-bombing of Japanese cities in his best-known work, Grave of the Fireflies
Nosaka's book became a poignant 1988 anime film from the Ghibli studio that opened the eyes of the world to the appalling consequences of the fire-bombing of Japanese cities during the Second World War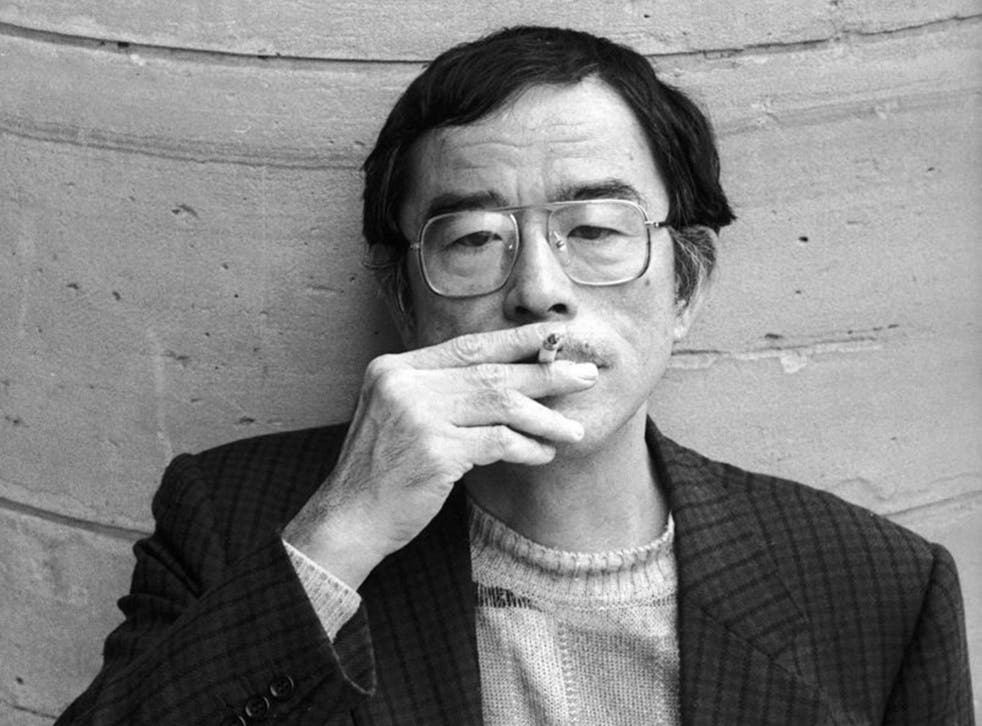 The author Akiyuki Nosaka, who has died at the age of 85, was best known in the West as the author of the short story "Grave of the Fireflies". It became a poignant 1988 anime film from the Ghibli studio that opened the eyes of the world to the appalling consequences of the fire-bombing of Japanese cities during the Second World War – as well as to the power that an animated film could bring to bear on a serious topic.
No one in Japan, immediately after the war, needed reminding of the fire-bombing – the evidence was all around them. But within a decade, burnt remains in each city had been cleared away and people spent the next generation busily suppressing these memories. It was not until the time of the Vietnam War, when the Japanese media were now able and willing to report atrocities from abroad, that a number of writers, including Nosaka, started to confront their memories of the fire-bombing.
Nosaka had started his writing career in lighter vein, penning short stories and fictionalised recollections for any magazine that would print his often salacious pieces. Television writing followed.
He came to prominence with The Pornographers (1963). Although built on a series of recollections of the principal character, the novel has just enough forward momentum to have structure. Like most of Nosaka's writings, it is set in and around the city of Kobe and deploys a fruity Kansai dialect. It was translated into English in 1968. The style, which seems to owe much to the performing art of Japanese story-telling, often reads more like a radio script, even though it is often describing very graphical images. So it is no surprise that Shohei Imamura's film adaptation (1966) was much altered from the original.
Notable deaths in 2016

Show all 42
Two short stories, "Grave of the Fireflies" and "American Hijiki", came out in 1967 and were jointly awarded the prestigious Naoki literary prize the following year. Hijiki is an edible seaweed; in grated form it slightly resembles Western black tea and was the object of an illustrative cultural misunderstanding in the story, set during a contemporary visit of some Americans. Nosaka used the setting for a cutting and sordid take on "don't mention the war".
None of the film adaptations of Nosaka's work give any hint as to the raw syntactic chaos of his writing. "Stream of consciousness" would hardly describe it: he uses full stops not so much as a way to end a sentence, but to conclude a train of thought – and some of his "thoughts" run on for pages.
Throughout his career, he was a prominent raconteur on television, always wearing his trademark dark glasses. The obscenity trial of a publication he edited brought much attention, which snowballed as famous writers queued to be witnesses in his defence.
Partly to offer a critique of the "poor literary style" of the judge's verdict, Nosaka stood for election twice for the Upper House of the Diet, the second time successfully, and once, unsuccessfully, for the Lower House. Throwing a punch at the film director Nagisa Oshima during a wedding reception also kept him in the public eye. Perhaps his career as a popular ballad singer is most remarkable for its late start.
"Grave of the Fireflies" was strongly autobiographical – and Nosaka continued to reflect on his wartime experiences in a series of writings that recalled witnessing burnt-out corpses, and seeing many, including his infant sister, die of starvation. Over the years, it emerged that "Grave of the Fireflies" was only a first attempt at recovering suppressed memory. Nosaka has described his path as circling incessantly around a vortex – and literary critic Setsuji Shimizu has likened this circling to that of a vulture circling his own memory.
Nosaka was born in Kamakura (near Tokyo) in 1930, but his mother died soon after giving birth and Nosaka was adopted by an aunt in Kobe (far to the west), whom he believed to be his mother. Nosaka's father did not maintain contact, and remarried.
When the war came to Japan, Nosaka, too old to be evacuated and too young to be conscripted, became part of the cohort charged with air-raid defence. When Kobe was fire-bombed in June 1945, his adopted father was killed and his "mother" badly injured.
Nosaka ran away with his infant "sister", but – unlike in the anime – he, and the adults around him, failed to care adequately for her, and she died in August 1945.
He subsequently moved to Tokyo, where he was caught stealing and was left, exposed to the elements, in a juvenile detention centre, where he witnessed many of his fellow inmates die of starvation. Finally, his natural father – by now a local councillor – was contacted, and reclaimed him. Nosaka later got to Waseda University, but he did not complete the final year.
Nosaka leaves a wife, Yoko, and two daughters.
Akiyuki Nosaka, writer and broadcaster: born Kamakura, Japan 10 October 1930; married (two children); died Tokyo 9 December 2015.
Join our new commenting forum
Join thought-provoking conversations, follow other Independent readers and see their replies