Alasdair Gray: Novelist who changed the course of Scottish literature
Best known for his debut 'Lanark: A Life in Four Books', a stunning blend of social realism and fantasy, he was also an accomplished muralist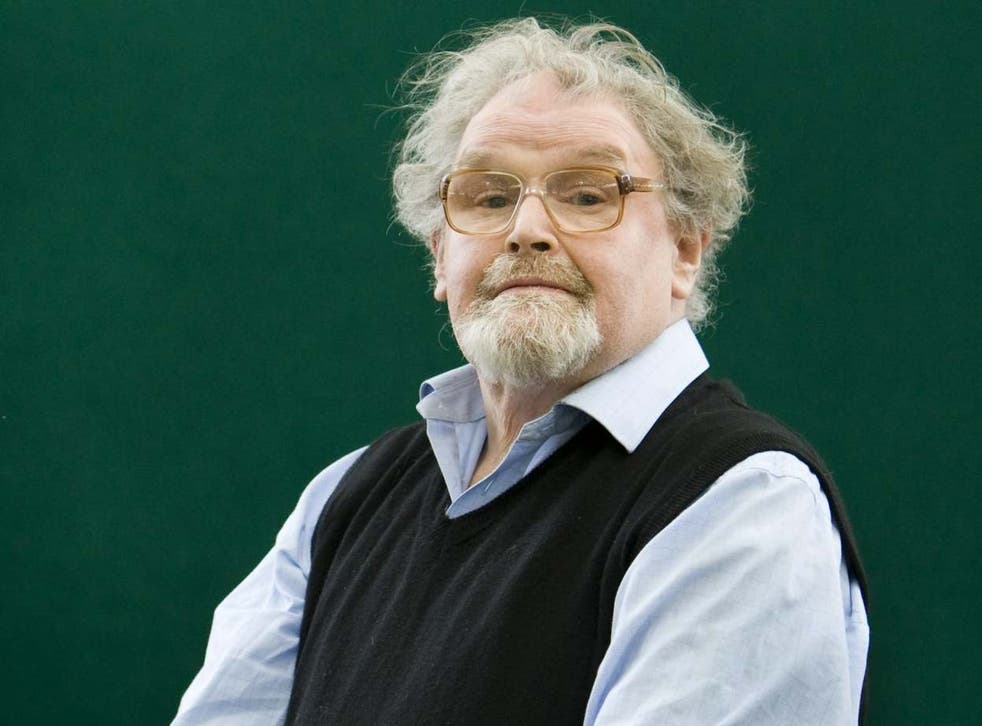 Alasdair Gray was an artist and writer who changed the face of Scottish literature through his landmark work Lanark: A Life in Four Books (1981). Such was his debut novel's impact that it has been suggested that one might even divide the history of modern literature in Scotland into two distinct periods: BL (Before Lanark) and AL.
Gray, who has died aged 85, was born in 1934 in Riddrie, northeast Glasgow, to Amy Gray, a textile worker, and Alexander Gray, a labourer. During wartime he, his mother and sister were evacuated to Auchterarder in Perthshire and thence to Stonehouse in Lanarkshire. He was educated at Whitehill Secondary School and the Glasgow School of Art, from which he graduated in 1957, and continued teaching there until 1962. His first public works took the form of murals painted in churches and a synagogue, many of which are now lost.
Gray began work on his literary magnum opus, Lanark: A Life in Four Books, in 1954 while he was still a student but did not complete it until 1963. The book was rejected by a number of publishers for being too idiosyncratic before its eventual publication by Canongate in 1981.
A 600-page, four-part epic of writing and illustration, Lanark is set in the mysterious city of Unthank (Glasgow), where the eponymous character is suffering from the disease "dragonskin", reflecting Gray's own lifelong affliction with eczema. The writer Stuart Kelly described this work as "an exuberant mixture of social realism and fantasy, the gothic and the coming-of-age story, the satire and sentiment". Anthony Burgess described Gray as "the best Scottish novelist since Walter Scott". The immediate effect on other Scottish writers was one of liberation, allowing a discussion of previous taboos, such as sexuality and mental health.
Inspired by the success of Lanark, Gray's next novel 1982, Janine was, in his own words, "set inside the head of an ageing, divorced, alcoholic, insomniac supervisor of security installations who is tippling in the bedroom of a small Scottish hotel. Though full of depressing memories and propaganda for the Conservative Party, it is mainly a sadomasochistic fetishistic fantasy." The book sharply divided the critics, with William Boyd in the Times Literary Supplement describing his writing as "classically elegant" while Peter Levi on Radio 4's Bookmark spoke of "radioactive hogwash".
Even for Gray, some of the more lurid sections of the book were too much. He later said: "When writing the pornographic parts of 1982, Janine, I was deliberately shocking myself. Though I think it my best novel, I cannot now reread it – I'm back to being as old-fashioned as I was before imagining it."
His Unlikely Stories, Mostly (1983) is an anthology of previously published short stories, in a surrealistic, macabre and pseudo-historical vein. Gray enjoyed playing with his readers and gently mocking the publishing world, such that this work contains a piece of paper stating wrily: "This erratum slip has been inserted by mistake."
The autobiographical work, A Life in Pictures (2010), vividly illustrates a lifetime of literary and visual output, including especially the mural paintings to which he had recently returned, such as the ceiling of the Oran Mor arts centre and the mural All Kinds of Folk at Glasgow's Hillhead subway station.
The Kelvingrove Art Gallery and Museum held an exhibition of around 100 of Gray's artworks to celebrate his 80th birthday in 2014. Then, in November, he received the Saltire Society prize for his contribution to Scottish literature.
Gray married Inge Sorensen, a Danish nurse, in 1961 but separated after eight years. They had one son, who survives him. He subsequently married Bethsy Gray, a Danish jeweller, who died in 2014.
Alasdair Gray: artist and writer, born 28 December 1934, died 29 December 2019
Register for free to continue reading
Registration is a free and easy way to support our truly independent journalism
By registering, you will also enjoy limited access to Premium articles, exclusive newsletters, commenting, and virtual events with our leading journalists
Already have an account? sign in
Register for free to continue reading
Registration is a free and easy way to support our truly independent journalism
By registering, you will also enjoy limited access to Premium articles, exclusive newsletters, commenting, and virtual events with our leading journalists
Already have an account? sign in
Join our new commenting forum
Join thought-provoking conversations, follow other Independent readers and see their replies