Alison Prince: Children's author whose big break came with Trumpton
Prince wrote scripts for the children's TV show and later won awards with fiction and poetry that sometimes touched on historical themes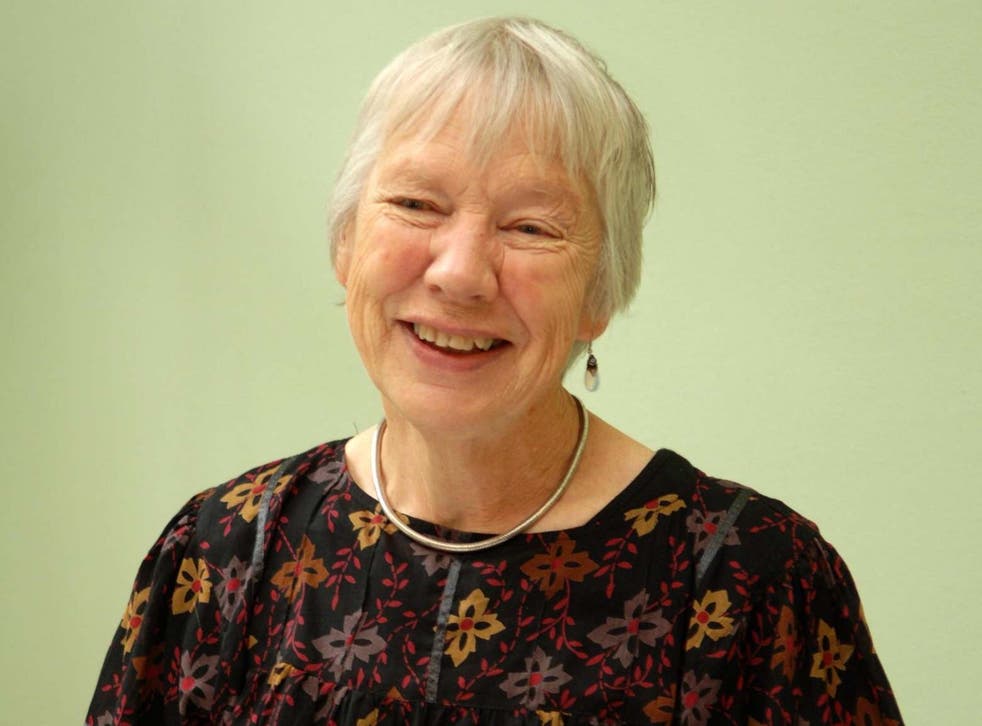 With a professional writing career spanning more than five decades, the award-winning poet, novelist and biographer Alison Prince, who has died aged 88, left a bountiful body of work for readers of all ages. She was best known for writing the scripts for Trumpton, a successful stop-motion puppet show in the golden age of children's television, and for the celebrated biographies of Kenneth Grahame and Hans Christian Andersen.
For an art graduate student stumbling into a successful writing career in the 1960s, she never ceased to be amazed by how coming up with the famous line "Pugh, Pugh, Barney McGrew, Cuthbert, Dibble, Grub!", the roll call for the fire brigade in the BBC programme, would change her life.
Prince was born in Kent in 1931 to Charles, a bank manager from Scotland working in the City, and Louise, a trained nurse from Yorkshire who would go on to serve as the mayor of the Bromley. Like many who grew up during through the war, she experienced the Blitz from the perspective of a child, one who enjoyed collecting shiny shrapnel that resulted from the frequent bombings.
She attended at an all-girls grammar school in Beckenham and won a scholarship at the Slade School of Fine Art in London – to the disgust of her school, which, she recalled, had her marked down for Oxford. After graduating from university, Prince worked a string of low-paid jobs (which, she said, taught her "how to be broke"). She then decided to study for a postgraduate teaching diploma at Goldsmith's College.
After she finally secured a job teaching art – eventually becoming head of department – at the Elliott Comprehensive School in Putney, she married a fellow teacher and had three children.
In the coming years Prince would occasionally turn to journalism, writing art reviews and features, eventually sliding into writing for a BBC pre-school series, called Watch with Mother in 1968. For this series she created the character of Joe, a little boy whose parents ran a motel.
But her big break came after Monica Sims, head of BBC children's broadcasting, approached her with an unusual idea: a series about a puppet fire brigade who, because of the nature of stop-motion animation, could never go anywhere near a fire. Prince said: "I didn't have a television, but I had three kids to feed, so I said yes. I always said yes to anything.
"At that time, I was living in a rented flat. We didn't have a washing machine, so I used to write Trumpton in the launderette while watching the washing go round. I wrote terribly fast in those days. Nowadays, on a computer, I fiddle about endlessly. But in those days, I only had a manual typewriter and I used to just bang it out."
The show was a surprise hit. But production budgets for children's programmes were meek, fetching writers £15 per episode. Nevertheless it was the platform that helped her to launch her career.
Her first book, Joe and a Horse, was a spin-off of Watch with Mother, after which Prince wrote dozens of books for adults and children, basing some of her characters on historical figures.
By the end of the 1970s, tired of the new demands on children's programme makers, she stopped writing for TV in favour of novels. During this decade her written work included Joe and the Nursery School (1972), The Doubting Kind and Whosaurus? Dinosaurus (both in 1975) and The Night I Sold My Boots (1979).
After the collapse of her marriage, she left London and ran a small farm in Suffolk for eight years where she pursued her lifelong interest in green living and recycling. In 1984 Prince moved to the Scottish island of Arran where as a child she used to holiday with her family.
Prince continued to write prolifically, often recognised for her light touch and good humour, and won several awards. Some of her most distinguished awards include the Guardian's Children's Fiction Prize in 1996 for her contemporary remake of Robin Hood legend, one Scottish Arts Council Book of the Year Award in 2002 and two Literary Review Grand Poetry Prizes in 1998 and 2006.
She kept busy, participating in local politics as a councillor, campaigning against the construction of a power station, playing clarinettist in a jazz band and embarking on a successful career as an award-winning poet.
Her last two books were published in 2014: Forbidden Soldier, a children's book set during the English Civil War, and The Lost King: Richard III and the Princes in the Tower.
Prince is survived by her three children.
Alison Prince, author, born 26 March 1931, died 12 October 2019
Join our new commenting forum
Join thought-provoking conversations, follow other Independent readers and see their replies