Amy Meselson: Lawyer who fought for the right of vulnerable immigrants to remain in the United States
She helped to secure the right of a boy from Senegal to stay in the US in a story that became emblematic of a career focused on human rights
Christine Manby
Wednesday 22 August 2018 16:24 Comments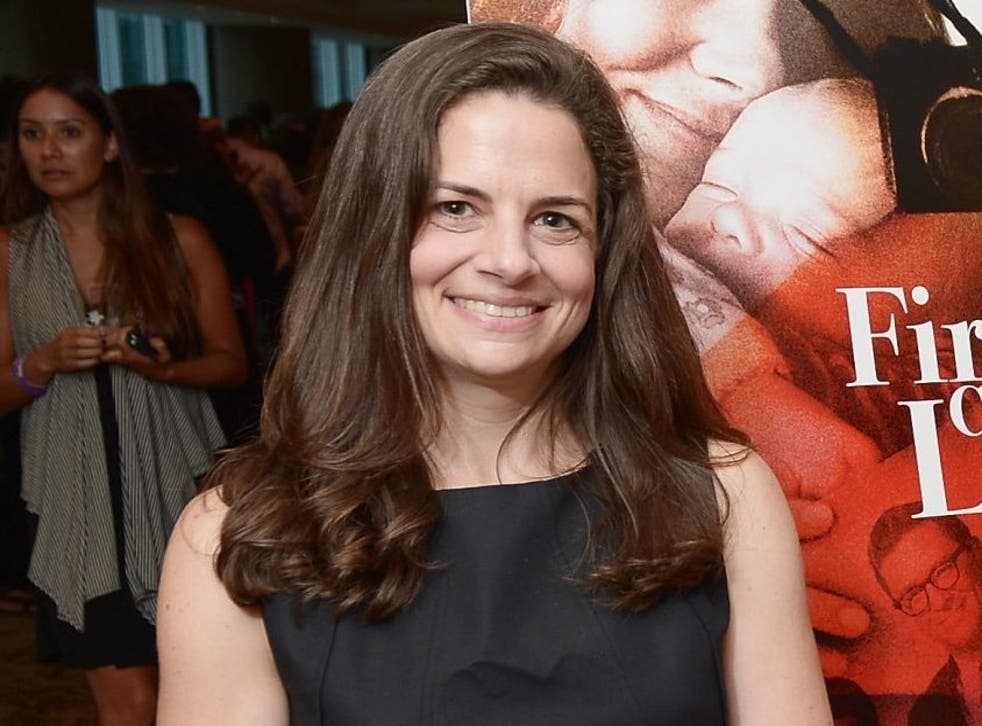 American immigration lawyer, Amy Meselson, who has died aged 46, dedicated her life to helping the vulnerable. Her determination to be of service inspired great loyalty and she changed hundreds of lives for the better. Lives such as that of her client Amadou Ly.
Now a successful actor, he credits her for allowing him to stay in the US. "I was able to live my dream and grow up and feed my family and help others because she helped me and she did it with open arms."
Born in Boston, Meselson was the daughter of Matthew Meselson, a Harvard professor of molecular biology, and Sarah Meselson, a US immigration service official in the political asylum division.
She grew up in Cambridge, Massachusetts. As a child she survived life-threatening respiratory disease before going on to study for a BA and MA in philosophy, at Brown and Harvard respectively. She took her law degree at Yale.
As a lawyer, Meselson found her purpose in helping new arrivals who faced the threat of deportation. In 2002 she joined the immigration law unit of the Legal Aid Society in New York. She was especially active on behalf of unaccompanied children caught up in the system. She was heavily involved with the Immigrant Justice Corps, which brought together volunteers from corporate law firms to represent those children pro bono. She also lobbied for a dedicated juvenile section in the immigration courts.
Among the young clients Meselson helped was Amadou Ly. Born in Senegal, Ly moved with his mother to the States in 2001 but in 2002, his mother abandoned him and, with his visitor's visa long expired, Ly came to the attention of the immigration authorities. Meselson was appointed as his lawyer. A talented student, Ly had hoped he would be granted US citizenship via The Dream Act, which was designed to help undocumented migrant children without families. When the Dream Act stalled, Ly was left in limbo.
It was Meselson's idea to bring Ly's predicament to the attention of the media. In 2006, Ly was part of his East Harlem high school's prize-winning robot-building team. His undocumented status meant he couldn't travel to Atlanta for the national final. Meselson rightly guessed that the public would be moved by Ly's story. She got Ly onto the front page of the New York Times and the subsequent wave of public support persuaded immigration to halt deportation proceedings and grant Ly a foreign student visa. Thanks to Meselson's determination, Ly was ultimately able to graduate, take US citizenship and pursue his dream of becoming an actor.
Ly was just one of many clients Meselson was able to help in her 14 years at the Legal Aid Society. In 2016, she left the society to cast her net wider, flying to Greece to volunteer at a camp for Syrian refugees. She also continued her work with the Immigrant Justice Corps at home, becoming the corps' managing attorney.
Meselson took her own life after a long battle with depression that began when she was still a teenager. She had also recently been diagnosed with extreme anxiety and attention deficit disorder, conditions that may have been exacerbated by the time she spent at the camp.
At Meselson's memorial service, Sarah Meselson was candid about her daughter's mental health struggles for two reasons, "One, is to emphasise what everyone already knows – that it is not always possible to comprehend the level of suffering that others may be experiencing, especially when they appear to be successful and excel to the extent that Amy did. The other is to applaud my daughter for all that she accomplished despite her mental illness."
Meanwhile, Meselson's former colleague and friend Jim Martorano wrote, "If there was ever a lawyer who lived up to my ideal of a dedicated and resourceful advocate of the Atticus Finch mould, it was Ms. Meselson… she will be remembered most of all for her selflessness. Through her deeply committed and caring advocacy on behalf of those most vulnerable, she set a standard of character that we can all strive for."
Amadou Ly put it more simply, "she was my hero."
Amy Meselson, lawyer, born 4 December 1971, died 22 July 2018
For confidential support on issues involving mental health and depression, you can call Samaritans on 116 123 or visit mind.org.uk
Register for free to continue reading
Registration is a free and easy way to support our truly independent journalism
By registering, you will also enjoy limited access to Premium articles, exclusive newsletters, commenting, and virtual events with our leading journalists
Already have an account? sign in
Join our new commenting forum
Join thought-provoking conversations, follow other Independent readers and see their replies