André Popp: Songwriter and innovative composer best known for the 1960s easy listening classic 'Love Is Blue'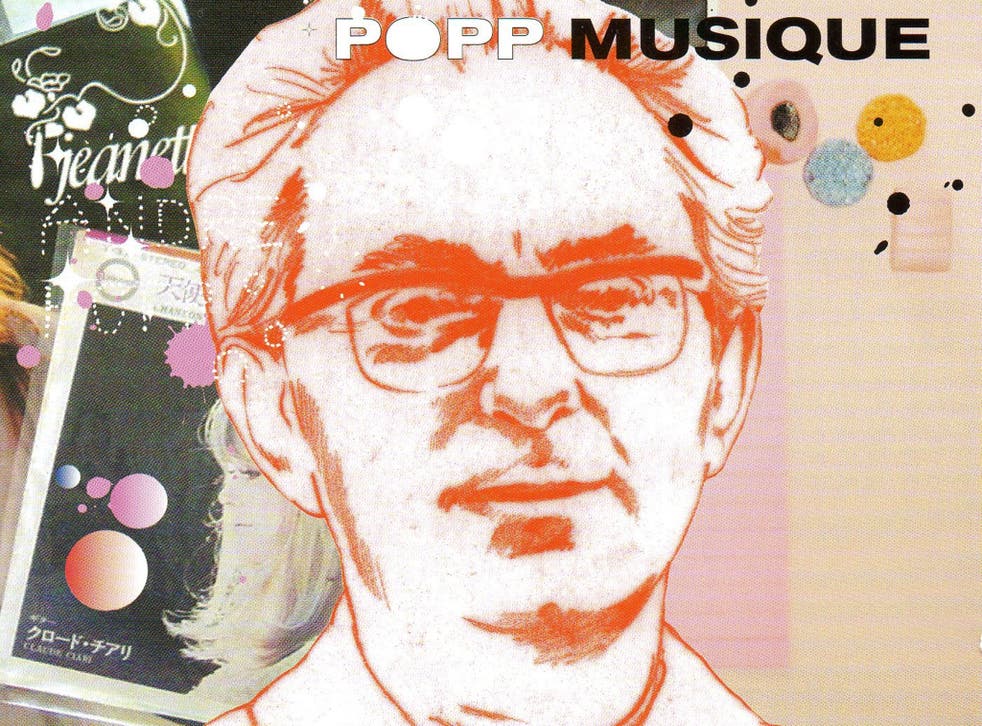 Held in high esteem by lovers of light orchestral music, Eurovision connoisseurs and the space age pop aficionados who revived the easy listening genre in the mid-1990s, the fabulously named and fantastically talented French composer, conductor, arranger and orchestrator André Popp wrote some of the most enduring melodies of the 1960s.
These included the enchanting tune for "Tom Pillibi", France's 1960 Eurovision winner, sung by the 18-year-old Jacqueline Boyer, who beat the UK entry "Looking High, High, High" by Bryan Johnson into second place the first time Britain hosted the event. Four years later, again with lyricist Pierre Cour, Popp composed "Le Chant de Mallory", the French entry, sung by Rachel, which finished fourth.
His most memorable tune was "L'Amour Est Bleu", with another Cour lyric, which also came fourth when performed by the Greek singer Vicky Leandros representing Luxembourg in 1967, the year Sandie Shaw triumphed with "Puppet On A String".
The usually prolific Popp recalled that he had struggled to come up with "L'Amour Est Bleu" until inspiration struck him "three days before the deadline. I got up, went to the piano and it all came to me in 10 minutes. I knew it was the one."
Indeed, the haunting "Love Is Blue", as it became known internationally, turned into a worldwide standard. In 1968 the French orchestra leader, Paul Mauriat, took an instrumental arrangement to the top of the US hit parade and battled it out with the version by guitarist Jeff Beck in the UK charts, while the following year the American vocal group the Dells recorded a successful medley combining an English adaptation by Bryan Blackburn with Arthur Hamilton's "Sing A Rainbow".
Popp had a singular knack for writing melodies that appealed to the collective consciousness. Originally recorded by Les Compagnons De La Chanson, "Tzinerlin", with an English lyric by Jack Fishman, became "Years May Come, Years May Go", the last UK Top 10 hit for Herman's Hermits in 1970. His 1966 tune for Marie Laforêt's "Manchester Et Liverpool" served as the introduction to weather forecasts on state television in the former Soviet Union throughout the 1970s.
Born in the Vendée region of West France in 1924, he was a precocious child. He started piano lessons at five, deputised as church organist during the Second World War and played three self-penned compositions to Olivier Messiaen, who told him: "They're very good. I have nothing to teach you. Just carry on."
He moved to Paris, worked as an accompanist in cabarets and for music publishers and made his radio debut in 1950. His unusual combination of bassoon, accordion, harpsichord and ondes Martenot set him apart from other composers and led a steady stream of commissions, incorporating oboe, harp, flutes and cellos, for the emerging radio and television services.
With lyricist Roger Lucchesi he composed the joyful, much-recorded "Les Lavandières du Portugal" – "Portuguese Washerwoman" by Astrud Gilberto – and went on to write for Juliette Gréco, Petula Clark, France Gall, Françoise Hardy and Jane Birkin. His 1957 collaboration with the polymath Boris Vian and the engineer Pierre Fatosme, Delirium in Hi-Fi, credited to Elsa Popping and her Pixieland Band, was a playful, quirky experiment, using tape loops and delays, remastered and rereleased on CD in the 1990s.
Popp died on the day a pre-recorded interview, his last, was broadcast on the radio station France Musique. As French media remarked, this was a fitting farewell for the master of the soundscape and the composer whose series of Piccolo, Saxo Et Compagnie recordings had introduced several generations of children to the nuances of the orchestra.
André Popp, musician: born Fontenay-le-Comte, France 19 February 1924; married 1949 Marie-Jeanne (died 1990; three sons); died Puteaux, France 10 May 2014.
Register for free to continue reading
Registration is a free and easy way to support our truly independent journalism
By registering, you will also enjoy limited access to Premium articles, exclusive newsletters, commenting, and virtual events with our leading journalists
Already have an account? sign in
Register for free to continue reading
Registration is a free and easy way to support our truly independent journalism
By registering, you will also enjoy limited access to Premium articles, exclusive newsletters, commenting, and virtual events with our leading journalists
Already have an account? sign in
Join our new commenting forum
Join thought-provoking conversations, follow other Independent readers and see their replies