Andrew Madoff: Financier who turned in his father Bernie on discovering that he was running a massive fraudulent trading scheme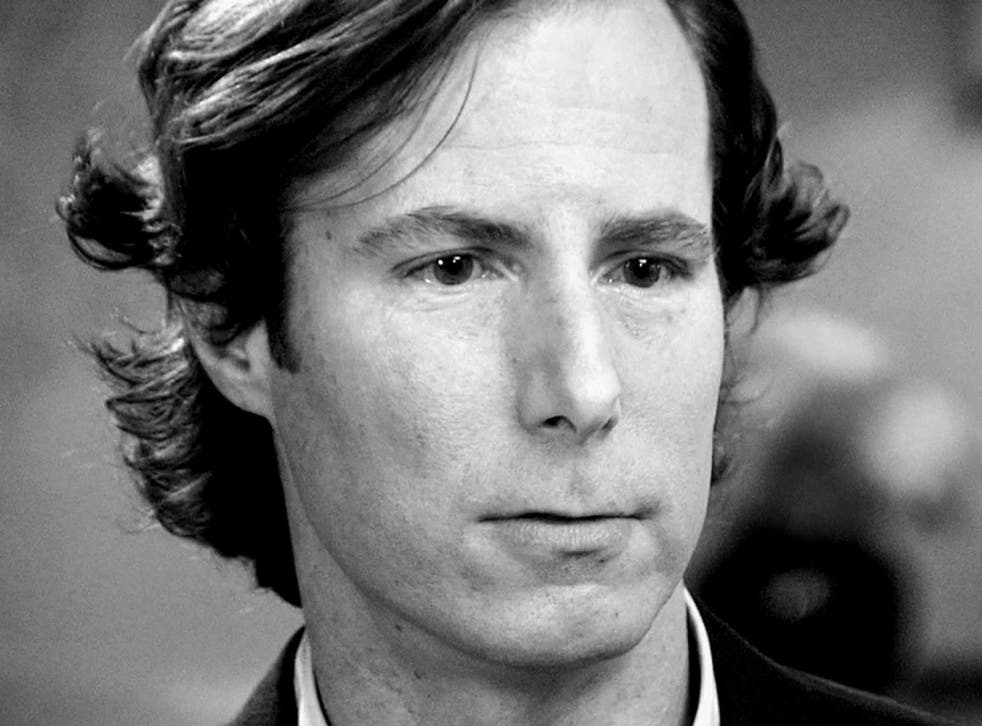 Andrew Madoff was the only surviving child of Bernie Madoff, the once-revered financier who is now serving a 150-year sentence in an American prison for crimes including securities fraud and money laundering. It was Andrew who reported to the authorities that his father and colleague had masterminded perhaps the largest Ponzi scheme in history, a multi-billion-dollar crime that Andrew described as a "father-son betrayal of biblical proportions."
His older brother Mark hanged himself on 11 December 2010, exactly two years after Bernie's Madoff's arrest. Mark and Andrew had turned their father in to officials after a tearful confession in which he revealed that his business was "all just one big lie."
Like Mark, Andrew spent nearly his entire career at Bernard L Madoff Investment Securities in Manhattan's Lipstick building. Both rose to top executive ranks but steadfastly denied involvement in the scheme that their father conducted – with an unresolved degree of assistance – alongside the legitimate business. Bernard 's clients included Steven Spielberg, the Holocaust survivor and Nobel laureate Elie Wiesel, retirees and other private investors, and banks, universities and charities.
He took their money and, for years, reported false returns. The scheme collapsed amid the financial crisis of 2008, when his clients wanted to withdraw funds he couldn't provide. By the end he had taken an estimated $20 billion in principal investments.
Andrew Madoff publicly repudiated his father after the revelations but despite his efforts to distance himself from Bernie's actions he became entangled in their consequences. He was not criminally charged but was the target of civil lawsuits by Irving H Picard, the court-appointed trustee overseeing the liquidation of the Madoff firm and the compensation of victims. In July this year Picard filed documents seeking the recovery of $153 million that Andrew and Mark had allegedly received through improper loans and other means.
The suit charged that the brothers had known of their father's fraud and that they had deleted or altered records during an investigation by the US Securities and Exchange Commission. A lawyer for Andrew and his late brother's estate described the allegations as "unfounded."
"I'm hoping that when people have heard my story," Andrew said in 2011, "they will judge me a little bit less harshly."
Andrew had gone to work for his father in the late 1980s, shortly after graduating from college. He was "cerebral" and "tech-savvy,"according to Vanity Fair, while Mark was more "gregarious." Together the brothers helped oversee the firm's trading enterprise. Bernie ran his sfraudulent hedge fund in a secluded office. He maintained that the fraud began in 1992, but other accounts placed its start date earlier.
As the global economy crumbled in 2008, Bernie appeared to be under increasing stress. On 10 December he asked his sons to accompany him to his Manhattan apartment, where he revealed that the business was a fraud and that he had no money.
"He just started sobbing," Andrew recalled in 2011. "I was shocked. . . . I felt like my head exploded." He said his brother "stormed out" and that he then followed. They called a lawyer and within hours had reported their father to authorities. The next morning, Bernie was arrested at home. Andrew refused to co-sign for the bail bond. As the extent of thefraud was revealed – $65 billion in reported paper wealth – public outrage mounted, and Mark and Andrew remained the subjects of particular suspicion.
"Keep in mind, these were completely separate businesses," Andrew Madoff tsaid, referring to the division between the real and fraudulent operations at the investment firm. "We were executing hundreds of thousands of transactions a day. And that kept all of us incredibly busy. And it just didn't occur to me that he could be involved in any kind of criminal activity."
He further contended that his father used the work of the company's actual traders to maintain the aura of expertise that helped attract and maintain clients for the scheme. "It was one of the hardest things to come to grips with, that feeling that I had been used almost as a ... human shield by him. It's unforgivable. No father should do that to their sons ... From the very beginning of this whole episode I've been eager, I would say almost desperate, to speak out publicly and tell people that I'm absolutely not involved."
He was born in 1966 and grew up in the Long Island community of Roslyn. He graduated from the University of Pennsylvania's Wharton business school in 1988 and by the mid-1990s was running the Nasdaq desk at his father's securities firm.
"They were a very hard-working family," one trader told Erin Arvedlund, author of the 2009 book Too Good to Be True: The Rise and Fall of Bernie Madoff. "Andrew didn't take a vacation for about four years after he started." At times, he sought independence from his father. He invested in businesses including Urban Angler, a fly shop in Manhattan; Abel Automatics, a Californian producer of fishing tools; and Madoff Energy, an energy-exploration venture.
After Bernie's confession the family fell apart. Andrew was separated from his first wife, the former Deborah West, before she filed for divorce on the day of her father-in-law's arrest. Andrew said that for two years he rarely spoke to his mother, whom he blamed for appearing to stand by Bernard. He said that they restored contact after Mark's suicide.
Madoff met Catherine Hooper, a former cover girl for Fish & Fly magazine, through the Urban Angler shop, where she also was an investor. The pair operated Black Umbrella, a provider of emergency preparedness services that she had founded. Unlike other members of the family, Andrew, who died of cancer, did not seek to change his name. "That's who I am," he said. "My name is Madoff, and I'll live with that for the rest of my life."
Andrew Madoff, financier: born Roslyn, Long Island 8 April 1966; twice married; died New York 3 September 2014.
© The Washington Post
Join our new commenting forum
Join thought-provoking conversations, follow other Independent readers and see their replies