Angad Paul: Head of the Caparo steel empire who also helped fund such films as 'Lock, Stock and Two Smoking Barrels'
During a conference earlier this year Paul spoke of the challenges for an Indian family setting up business in the UK and how he was now bringing British products to India
Marcus Williamson
Monday 09 November 2015 20:17 Comments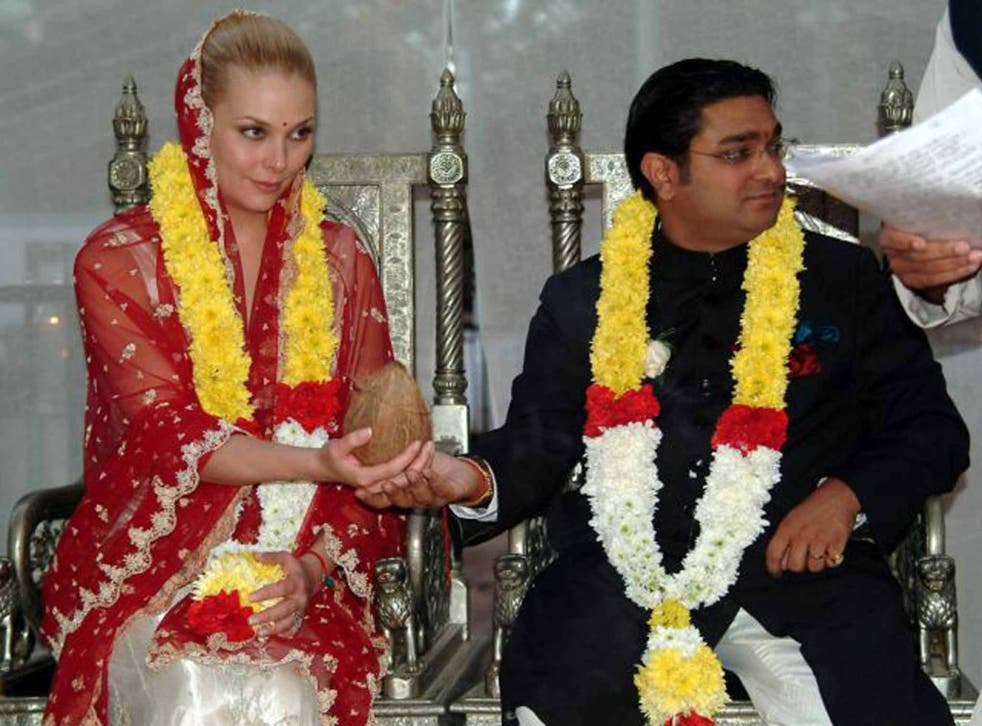 Angad Paul, who has died in a fall at the age of 45, was an entrepreneur and member of the Paul steel family, with a wide range of other business interests including film, property, hotels and investment. Ever conscious of his good fortune, Paul was equally aware of the distinction between wealth - into which he was born through his family's businesses - and raw money. He once said, "Money is for me a measure and a tool, and it needs to be applied appropriately, but I think that wealth is really something where you can tangibly see the overall betterment of society."
Paul's steel magnate father, Swraj Paul, had come to Britain in 1966 seeking treatment for leukaemia for his daughter, Ambika. Two years later he founded his business, then called Natural Gas Tubes, with a £5,000 bank loan, and made sales of £14,000 in its first year. By 2006 the company – by then known as the Caparo Group – was turning over £625m annually. Swraj Paul was made a life peer by John Major in 1996.
Angad Paul was born in London in 1970. He was educated at Harrow and graduated from the Massachusetts Institute of Technology with BAs in Economics and Media Arts & Sciences. He had been an enthusiastic supporter of the British and Indian film industries through his companies Film24 and AV Pictures. His first film was Bombay Boys (1998), a comedy written and directed by his friend Kaizad Gustad, in which a trio seeks their Indian roots.
Lock, Stock and Two Smoking Barrels, Guy Ritchie's idiosyncratic British crime film released the same year, was a low-budget affair with high-budget aspirations. Funded by friends of the director, including Paul, it became a cult classic, bringing in nearly $4m at the box office.
"I first met Angad Paul in Cannes," Gustad told The Independent. "We were two guys in our twenties roaming the Croisette, hoping to make it in the movies. Angad had an astute business brain, and was passionate about film. He knew everybody. His first two movies were Bombay Boys and Lock, Stock... Both became cultish flicks, and he was on a roll. Angad was always driven, and believed the world was his oyster. He was insightful, had a new angle on almost everything, and believed there was nothing he could not do."
Paul later recalled: "Imagine being in a manufacturing business and saying to your family that you're going to go and make a movie that has lots of four-letter words and killing in it... then I made a few more...". He had joined his father's Caparo Group in 1992 and had been the company's CEO since 2003, when his father relinquished the executive position to become chairman.
During a conference earlier this year Paul spoke of the challenges for an Indian family setting up business in the UK and how he was now bringing British products to India – in his words "delivering a product that you can't get in India, quality, level of service, actually having some standards." At the same event the outspoken business leader went on to question the Indian government's attitude to business. "India has a long way to go to beat China," he said. "China is a planned economy, India is a so-called democracy. Every time a politician gets in it's a clear run for four years..."
He married the lawyer Michelle Bonn in 2005. The lavish wedding reception, held at Lancaster House, a venue usually reserved for state events, saw celebrities and politicians mixing with members of the Paul dynasty. "One of the painful things has been to reduce the guest list - in the end we could invite only 1,600 people," his father said at the time.
The following year Paul's company unveiled the Caparo T1, a racing car capable of 0-60mph in 2.5 seconds, developed by designers from the McLaren Formula 1 team. During a test drive on Top Gear a visibly shaken Jeremy Clarkson memorably exclaimed from the cockpit, "God Almighty, you can forget [Ferrari] Enzos, you can forget Koenigseggs, this is in a different league!"
In 2012, the Accles and Pollock division of Paul's Caparo enterprise helped in research on acceleration of a different kind, in the quest for "the God particle". The company provided tubework and engineering expertise to Cern for the Large Hadron Collider, the particle accelerator which identified the Higgs boson particle in July of that year.
However, despite similar high-profile and groundbreaking projects, the bulk of the group's income still came from the mundane business of selling conventional steel sheet, tube and wire. With the steady fall in demand for steel and related products, and the cheap price of competing imports, the company was hit hard. Sixteen out of the 20 companies in the Caparo Group were forced into administration last month, with the loss of 452 jobs. Paul died after falling eight stories from his penthouse flat in Marylebone, central London.
Angad Paul, businessman and film producer: born London 6 June 1970; married 2005 Michelle Bonn; died London 8 November 2015.
Register for free to continue reading
Registration is a free and easy way to support our truly independent journalism
By registering, you will also enjoy limited access to Premium articles, exclusive newsletters, commenting, and virtual events with our leading journalists
Already have an account? sign in
Join our new commenting forum
Join thought-provoking conversations, follow other Independent readers and see their replies