Aniseh Makhlouf: Matriarch of the al-Assad family who encouraged her son Bashar to crack down brutally on his opponents
She was thought to blame Syria's present blood-soaked plight on having a son she thought of as weak, for President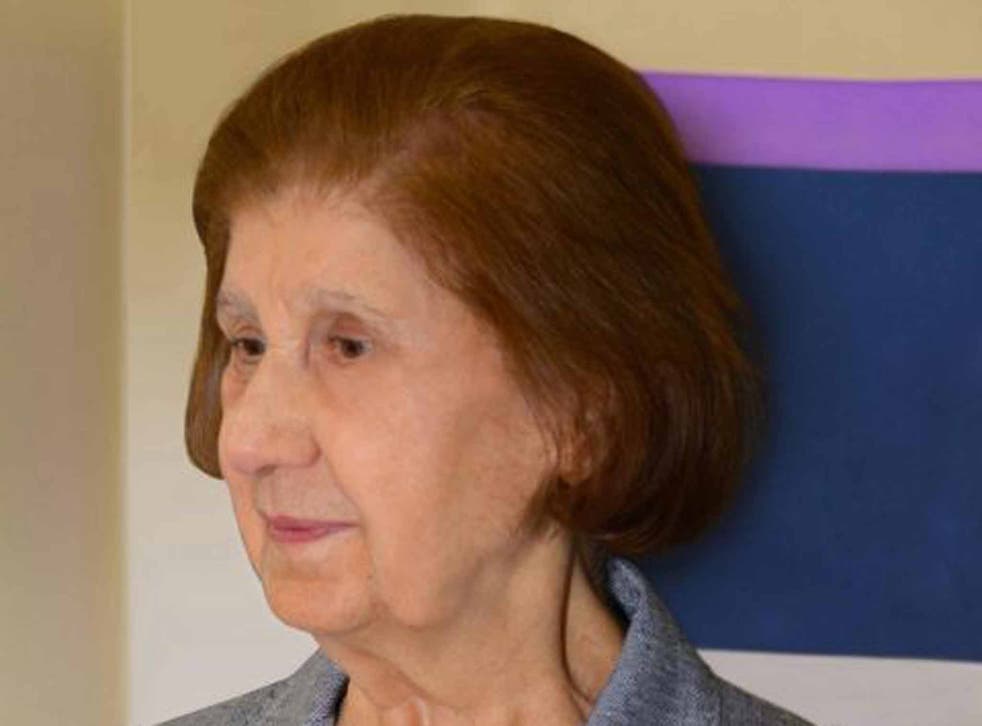 The daughter of a wealthy Alawite Shia family from Lakania province in Syria, Aniseh Makhlouf became the matriarch, behind the scenes, of the country's ruling Assad family. She was rarely seen in public after Assad's father, Hafez al-Assad, became Syrian president in 1971, but even beyond his death in 2000 she was acknowledged still to be a powerful influence on Syria's government.
She is said to have urged her son, President Bashar al-Assad, to crack down on opponents in 2011 as Syria's civil war erupted. It is believed she called for a still more heavy-handed response than the strong measures he already favoured, and she was thought to have remained one of the few people whose advice he continued to seek when the war intensified.
Her hold over her son already included a fierce outburst of disapproval over Syria's withdrawal in 2005 from what had been 29 years of occupation of neighbouring Lebanon. She is said to have upbraided him at the time: "You violated your father's statement that Lebanon and Syria both belong to the Assad family."
She did not trust diplomatic solutions, according to a report quoting a former Syrian intelligence officer who had fled Syria, believing, "If you give something to the people, they'd like more." She was thought to blame Syria's present blood-soaked plight on having a son she thought of as weak, for President.
In 2012 she was one of many Syrian figures on whom the European Union imposed a travel ban and whose assets were frozen. She was also the aunt of Rami Makhlouf, one of Syria's wealthiest and most prominent businessmen, who is considered to be worth a reported $5bn, and who was seen by protesters in 2011 as a symbol of corruption. Among other money-spinning enterprises he controls is Syria's mobile phone network.
In recent years there was speculation that Aniseh had fled, either to Dubai with her daughter Bushra after the assassination of Bushra's husband Assef Shawkat, the country's defence minister, in an explosion in Damascus in 2012, or to Belarus. So important a figure was she that some observers took the tales of her departure as a sign that the government was about to fall. So rattled was the government that it published a photograph of her which it said, had been taken recently in Syria.
The President's office insisted that she had died at her home in Damascus, and added that she "accompanied Hafez Assad in all developments and events in Syria over the years and also was at his side on many visits abroad."
Aniseh Makhlouf, a demure young schoolteacher of impeccable manners from the village of Bustan al-Basha, married Hafez al-Assad, then an air force lieutenant, in 1957. They had known one another since childhood. She was educated at the French-run Convent of the Sacred Heart at Banyas, and her family was wealthier than his. They had gained the name "Makhlouf", meaning "recompensed by God", for their generosity during times of famine.
The young couple were separated during their first year of marriage while he was away on service, and she waited for him, pregnant, in her home village of Bustan. She had been drawn to his ambition, and in 1963, he took part in the coup that brought the Ba'ath Party to power in Syria, then a second coup in 1966 after which he became defence minister, on his way to the country's presidency.
The elder Assad's late biographer, Patrick Seale, wrote of Aniseh in Asad: The Struggle for the Middle East (1988, written with the assistance of Maureen McConville), that she furnished "a domestic environment of unquestioned respectability", as well as being "a devoted wife and mother and Assad's closest and most trusted confidante."
She was the mother of five children who grew to adulthood: as well as Bashar, who was born in 1965, her daughter Bushra was born in 1960 and named for another girl born earlier who died in infancy. She had three other sons. Maher, born in 1967, survives her; Basil, born in 1962 died in a car accident in 1994; Majd, who was born in 1966 and is said to have had mental health problems, died after an illness, of which the nature is not known, in 2009.
She is said to have favoured first Basil, then Maher, over Bashar for the presidency, but was thought to have been overruled by her husband, who wished the position to go to his eldest living son. The death of Basil, for whom she had envisaged a military future, is said to have made her deeply depressed, and Bashar's personality has suffered, observers say, from a dearth of approval from his mother.
Aniseh Makhlouf, First Lady of Syria: born Syria 1930; married Hafez al-Assad (one daughter, two sons, and two sons deceased); died 6 February 2016.
Register for free to continue reading
Registration is a free and easy way to support our truly independent journalism
By registering, you will also enjoy limited access to Premium articles, exclusive newsletters, commenting, and virtual events with our leading journalists
Already have an account? sign in
Register for free to continue reading
Registration is a free and easy way to support our truly independent journalism
By registering, you will also enjoy limited access to Premium articles, exclusive newsletters, commenting, and virtual events with our leading journalists
Already have an account? sign in
Join our new commenting forum
Join thought-provoking conversations, follow other Independent readers and see their replies