Anna Halprin: Choreographer and experimental dance visionary
Halprin believed in the healing power of movement and favoured unconventional styles over formal traditions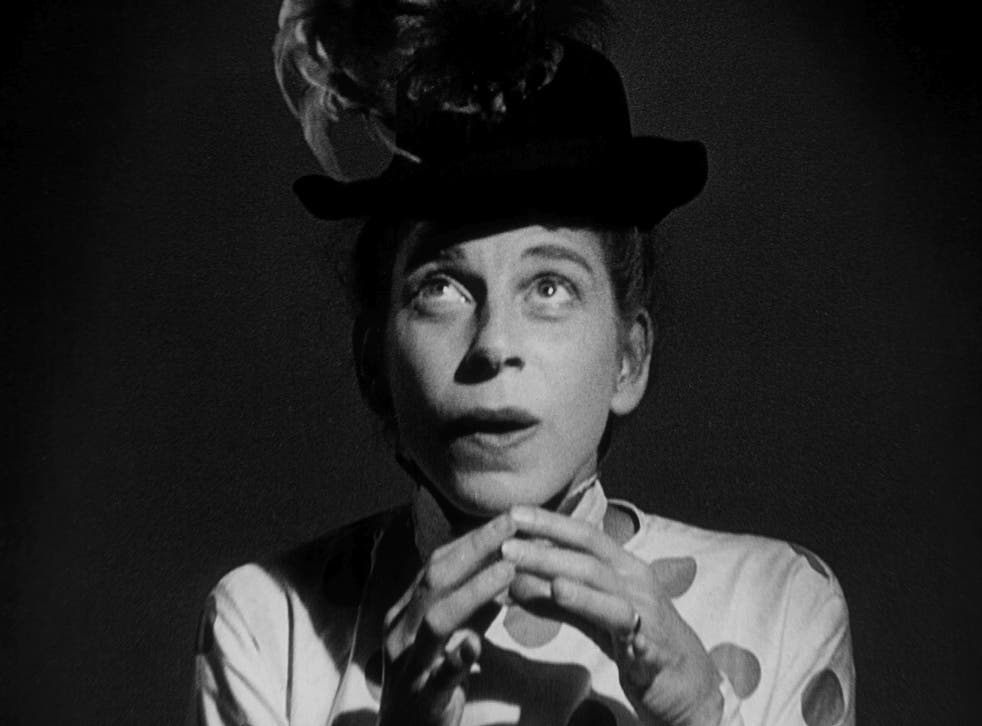 Anna Halprin was a celebrated dance teacher and choreographer who smashed the boundaries of contemporary dance in the Fifties and Sixties by embracing a naturalistic and often audaciously improvisational style.
Although the nerve centre of American dance is New York, Halprin, who has died aged 100, made a bold statement by making California her base. "I'm accused of being touchy-feely," she once said. "Well, I am. California is a very sensual place, and its landscape has become my theatre. I've found much inspiration in the way nature operates."
Halprin's greatest legacy was in redirecting a modern dance tradition she thought had become too stale and mechanical. She used improvisation to develop unexpected and distinctive steps that were outside the realm of formal dance training. She also took the unusual step of inviting audience participation in some works, such as in her piece "Myth" (1967), that would influence the outcome of the dance.
Her 1962 work "Five-Legged Stool" featured dancers moving not only onstage but in aisles, on ceilings and outside the theatre, while "Parades and Changes" (1965) marked one of the first times nudity was seen in a dance production in a mainstream theatre.
"Parades and Changes" opened with the dancers repeatedly undressing and putting clothes back on. Then, performers "enter with masses of brown paper", wrote The New York Times dance critic Clive Barnes in a 1967 review. "The kids get stark naked and start romping in this paper. Fantastic shapes evolve, paper sculptures mingling fascinatingly with nude bodies. The result is not only beautiful but somehow liberating as well."
More than its capacity to shock, she said she wanted dance to be a vivid tool to explore social conditions and the importance of love and communion. She used the 1965 race riots in the Watts neighbourhood of Los Angeles as the excuse to unite black dancers from Watts and white dancers in San Francisco in a 1969 performance to delve into ideas and preconceptions about race.
The New York Times dance critic Anna Kisselgoff wrote in 1978: "Whatever one thinks of Miss Halprin's work, her fame on the California counterculture scene was equalled only by her early influence on many dancers of the avant-garde in the 1960s."
Halprin's renown was much broader, though. Wendy Perron, a top editor at Dance Magazine, once called her "the mother of American experimental dance", and Halprin was honoured in 1997 with the Samuel H Scripps/American Dance Festival Award for Lifetime Achievement, which carried a $25,000 prize – one of the field's largest cash prizes.
Halprin, known as "Ann" in the early part of her career, launched the San Francisco Dancers' Workshop in 1955. Instead of studying in a studio or on a stage, the group met on an outdoor dance deck designed by her husband, Lawrence Halprin, the renowned landscape architect, at the couple's home in Kentfield, north of San Francisco.
Dancers who participated in the workshop included Simone Forti, Yvonne Rainer, Trisha Brown and Meredith Monk, all artists who became influential figures in what came to be known as the Judson Dance Theater scene in the Sixties and was centred in New York's Greenwich Village neighbourhood.
Like Halprin, the Judson group favoured unfussy, basic movements over highly stylised ones and often relied on improvisation to create their choreography. They rewrote the rules for dance performance, or more accurately, tossed them out.
The Judson group dumped elaborate costumes and dramatic theatrical lighting for a defiantly bare-bones look, passed on classical music scores in favour of more experimental ones (or perhaps even no music at all) and opted to perform in gymnasiums and parks or on rooftops instead of in theatres.
In the mid-Sixties, Halprin became acquainted with psychologist Fritz Perls, whose method of psychotherapy had a profound effect on her work. Perls encouraged patients to think only about the present moment instead of judging themselves or getting mired in the past.
Given Halprin's fondness for improvisation, it was fitting that she was inspired by someone whose work focused on tuning in to intuition and impulse.
In 1972, Halprin was diagnosed with colorectal cancer. She sought treatment and eventually went into remission, but the disease prompted a new phase in her career in which she emphasised the ability of dance to heal people and bring them together. More than that, she wanted to break the barriers between art and life. She didn't believe that dance could literally restore health, but rather could bring peace and comfort to those facing death.
"A guru empowers himself and then takes control over his followers," she told The New York Times. "My work is about generating power and personal creativity in others."
With her daughter Daria, she co-founded the Tamalpa Institute, an organisation that offers classes stressing the therapeutic power of the arts, in Kentfield in 1978. She began teaching dance to senior citizens, as well as Aids and cancer patients.
She also created community dances such as 1987's "Planetary Dance", in which Halprin said she hoped to "rekindle our spirit for peace in ourselves". Intentionally created with a loose, highly adaptable structure that allows it to be performed by groups of various sizes in virtually any location, the dance has been performed in more than 35 countries, sometimes by people who have never set foot in a dance class.
Describing the evolution of her style, Halprin once said, "The natural process of the artist is from concern about the self to concern for the community to concern for the globe."
The daughter of Russian-Jewish immigrants, she was born Hanna Deborah Schuman in Illinois, on 13 July 1920. Hers was one of the neighbourhood's only Jewish families; she said she spent much of her childhood feeling socially alienated.
In an early sign of her curiosity for movement, she was fascinated with watching her grandfather pray and dance in religious rituals at the synagogue. Her interest in teaching, too, was evident early on. "I would get the children in the neighbourhood together," Halprin told Dance Teacher magazine. "And then later on I taught my mother's friends, when I was in elementary school."
Upon completing high school in 1938, she was offered a chance to perform in New York with the company of influential modern choreographer Doris Humphrey, but she declined so she could attend college. She studied modern dance at the University of Wisconsin at Madison, where she was mentored by Margaret H'Doubler in one of the country's first university-level dance programmes.
During college she met Lawrence Halprin, whom she married in 1940. He was the architect behind the Franklin D Roosevelt Memorial in Washington and numerous other urban plazas and landscapes throughout the United States. Throughout their long careers, the Halprins were sometimes artistic collaborators and strongly influenced each other's work.
After performing in the 1944 Broadway musical Sing Out, Sweet Land: A Salute to American Folk and Popular Music, which was choreographed by Humphrey and Charles Weidman, Halprin and her husband moved to Northern California in 1945 for Lawrence Halprin's work.
Although performing onstage is typically the domain of younger dancers, Halprin continued to perform into her late eighties.
Halprin wrote a book, Moving Toward Life (1995), a history of her work that outlines her philosophy about dance and choreography. As a testament to her belief in dance's ability to build community and enact change, she told the Times in 1997, "Let there be a future in which more of us will call ourselves artists. Let there be a future in which all people will dance together."
She is survived by two daughters, four grandchildren; and two great-grandchildren.
Anna Halprin, choreographer and dancer, born 13 July 1920, died 24 May 2021
The Washington Post
Register for free to continue reading
Registration is a free and easy way to support our truly independent journalism
By registering, you will also enjoy limited access to Premium articles, exclusive newsletters, commenting, and virtual events with our leading journalists
Already have an account? sign in