Anthea Bell: translator who had the Gaul to fill Asterix books with British humour
Her award-winning renderings of works by Freud, Kafka and WG Sebald in English were capped by her ties to the little Gaulish village we know so well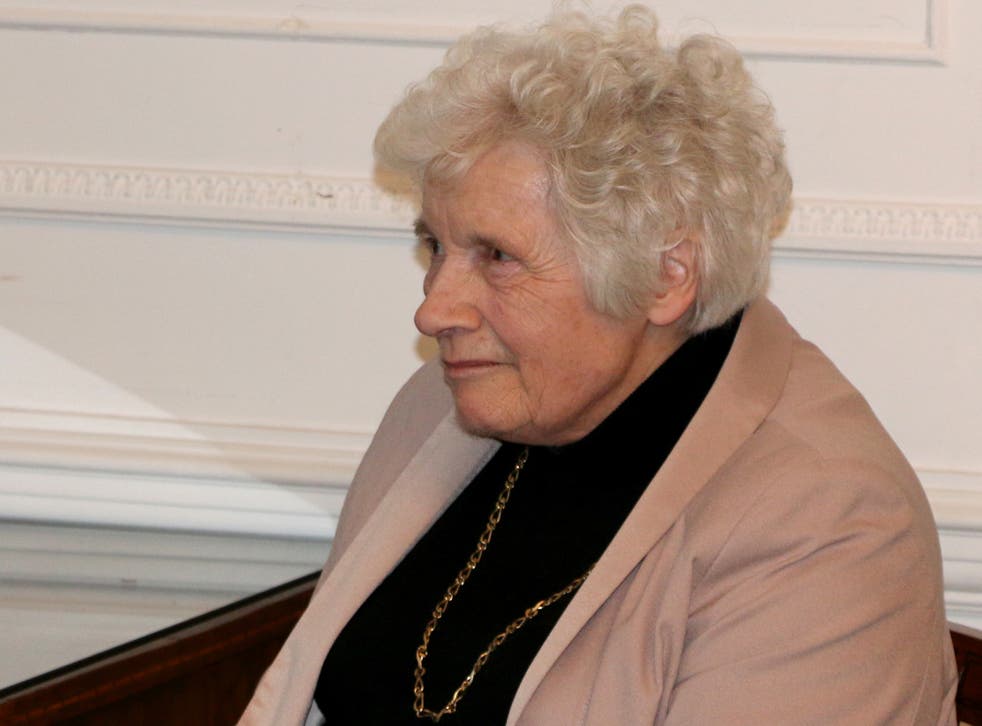 Anthea Bell, who has died aged 82, walked the tightrope of translation for more than 50 years.
She delighted generations of readers by translating literature from her primary languages of both French and German. In catering for people of all ages, she broadened minds and opened doors to texts that would have otherwise been lost to the English-speaking audience.
Bell first made her name through the translations of the Asterix comic book series, helping them become a much-loved staple of childhood for millions beyond France.
Working alongside university lecturer Derek Hockridge, Bell's first translation of the Asterix series was published in 1969 – eight years after the books by René Goscinny and Alberto Uderzo had appeared in France for the first time.
Through playful wordplay and spirited humour, Bell was successful in recreating the clever jokes that already existed in French, a task once deemed impossible by British publishers.
She then went one step further to make improved puns of her own. Prime examples include the ingenious decision to change the names of Obelix's stubborn dog from Idéfix to Dogmatix, and the alteration of potion-maker Panoramix to Getafix.
Bell was responsible for translating the entire Asterix oeuvre, the only exception being that of the most recent 37th volume.
However, her work did expand way beyond that of just Asterix, with the variety of her literary output meaning that Bell's work meant many different things to many different people, adults and children alike.
By bringing authors such as Franz Kafka, Sigmund Freud and WG Sebald to the British audience, among others, Bell ensured that she was one of the UK's most distinguished translators.
Awarded an OBE in 2010, she was given the German Cross of Merit five years later.
Bell received many other awards during her distinguished career, including The Independent's Foreign Fiction Prize and the Marsh Award for Children's Literature in Translation.
Bell was also a regular attendee at literary festivals across the world and would speak passionately about her profession and the challenges to overcome. Such was her enthusiasm for understanding other people that she once taught herself Danish over the Christmas period.
Her life began in 1936, growing up on a farm in Redisham, Suffolk, as the eldest of three children. Her father, Adrian Bell, was a writer and farmer who was also the first compiler of The Times crossword.
Her brother is the former BBC correspondent Martin Bell who entered parliament as an independent MP.
After boarding at Talbot Heath School in Bournemouth, where she first nurtured her passion for languages and literature, Bell then progressed to Somerville College, Oxford, in 1954 to study English.
It was here where she met her former husband, Antony Kamm, who was then a student five years her senior.
The pair married on Bell's graduation in 1957 and then went onto have two sons together. The elder, Richard, is an academic, while the younger sibling is Times journalist Oliver Kamm.
During an interview with The Guardian, Bell admitted that she married "far too young", with parental pressure having led to her decision to disregard a second degree and instead complete a secretarial course.
However, it was through her husband that she made her first foray into the world of translation – purely by accident.
Her literary debut came when publisher Klaus Flugge asked Antony Kamm if he knew anyone to offer an opinion on the children's book, The Little Water Sprite, by German writer Otfried Preußler.
Bell duly took up the task and completed the translation with her carrycot beside her. She then went on to translate the entire Preußler collection for Flugge.
Bell divorced in 1973 but soon realised that she was making enough money from translation to be able to support her family.
This allowed her to abandon her secretarial commitments and instead continue on advancing her freelance career.
It was following this that Bell expanded her literary repertoire by translating work from the likes of Kafka, Stefan Zweig and Sebald.
This included her award-winning translation of WG Sebald's 2001 novel Austerlitz – story was set around the experience of the Kindertransport, the rescue of mainly Jewish children from Germany before the Second World War.
She also retained her involvement in children's literature and was an early adopter of the internet. Her translations of Cornelia Funke's Inkheart trilogy saw her secure a spot high up in the bestseller chart, while she also provided entries for the The New Grove Dictionary of Music and Musicians.
Survived by her two sons, two siblings, and two granddaughters, Bell's varied literary legacy will be sure to entertain generations to come.
In mastering the art of translation, Bell's aim was to make herself invisible, putting together a text that the reader is unable to tell is actually a translation."I like a translation to read as easily as if it had been originally written in English," she once said – "spinning an illusion".
Translation can be a thankless task, yet Anthea Bell made this profession very much her own and seemingly enjoyed every minute of it: "And I for one consider myself lucky to have fallen, by pure accident, into a profession which provides so much interest and variety, and so many enjoyable challenges.
"Translation is not, by its very nature, a high-profile craft. If you have spun your illusion successfully, then you are quite rightly invisible."
Anthea Bell OBE, translator, born on 10 May 1936, died 18 October 2018
Join our new commenting forum
Join thought-provoking conversations, follow other Independent readers and see their replies