Arthur Janov: 'Primal scream' psychologist embraced by John Lennon
He found fame in the early 1970s, converting curious onlookers to committed followers with an enticingly simple explanation of psychological ailments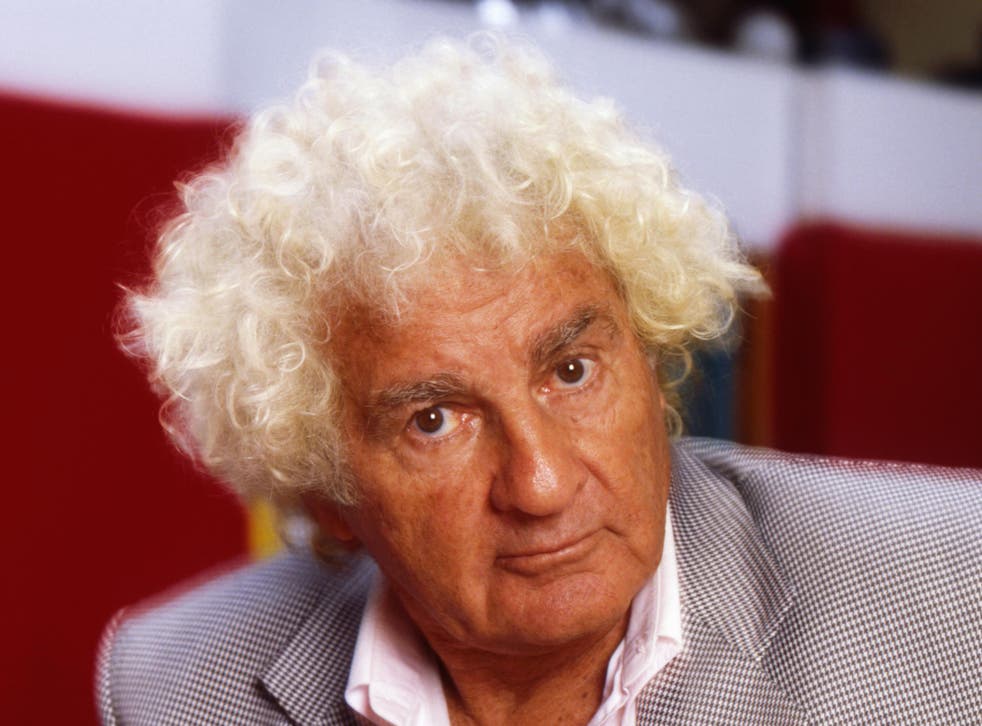 Arthur Janov, who has died aged 93, created, practiced and preached primal therapy – a sensation of the 1970s in which patients were coached to let out sobs or screams as they relived childhood trauma in a quest to overcome neurosis.
Through his treatment of celebrities – among them John Lennon, Yoko Ono and actor James Earl Jones – Dr Janov became a celebrity in his own right beginning in the 1970s. In a best-selling book, and in appearances on television programmes such as The Dick Cavett Show, he converted curious onlookers to committed followers with an enticingly simple explanation of psychological ailments, and what he billed as a near-surefire way of resolving them.
His debut book, The Primal Scream, was published in 1970 and sold more than a million copies. In that and subsequent volumes, he laid out his theory of primal pain: if a baby suffers unduly during birth, or if his or her basic needs of food, warmth, love and stimulation are not met during infancy, that child may grow up and develop neuroses or other ills. They might include addiction, schizophrenia, sexual dysfunction, psoriasis, menstrual cramps and homosexuality, he wrote (despite the rapidly evolving understanding among doctors that homosexuality is not an illness).
UK news in pictures

Show all 50
To resolve primal pain, Janov invited patients to regress to childhood. (His offices included cribs and toys; patients were permitted or encouraged to suck their thumbs.) Only once they had reached their former infant state might they access the primal pain that they had repressed. And his therapy became popularly known as "primal scream therapy" for the manner in which patients sometimes released that pain – through shouts such as "Daddy, be nice!" or "I hate you, I hate you". Janov said his work was often misrepresented and reduced to screams, when in fact the release might instead take place through writhing or crying.
Reporting remarkable success rates, Janov declared his treatment "the most important discovery of the 20th century". James Earl Jones told Newsweek that primal therapy had resolved his haemorrhoids and helped him to stop smoking. The pianist Roger Williams said the therapy cured him of the problem of cold hands. Mental-health professionals were less enthusiastic. In 1977, Janov sued the publication Psychology Today for $7.1m in libel damages for describing primal therapy as "jabberwocky".
"Janov has one card up his sleeve which few of us more sceptical therapists can match. He is absolutely sure that he is right," Anthony Storr, a British psychiatrist and author, wrote in a 1972 New York Times review of Janov's book The Primal Revolution. "Primal therapy is not only the best cure for neurosis, it is the only cure – a statement not only arrogant but demonstrably false."
Storr acknowledged that Janov had "made a lot of neurotics feel better", but he attributed the success essentially to the power of suggestion. "If people are told with complete certainty that their symptoms are due to early parental neglect, that ... screaming their heads off about it will cure them," Storr wrote, "then a large number of people will recall such infantile traumas, and will scream their heads off with benefit."
Janov, however, promised that any patient who has "relieved primal pains and interpreted their meaning for himself will never need therapy again". He counted himself among its beneficiaries.
Arthur Janov, a son of Russian immigrants, was born in Los Angeles in 1924. He described his father, a butcher and truck driver, and his mother as "indifferent parents who didn't care about kids"; and in 1993 he told the San Francisco Chronicle: "The great favour they did me was to give me enough pain to discover the role of pain."
After Navy service during the Second World War, he received a Bachelor's degree, followed by a Master's degree in psychiatric social work, from the University of California at Los Angeles. In 1960, he received a PhD in psychology from Claremont Graduate University in California.
Janov had practiced psychology for nearly two decades when, during a session, a young patient emitted what Janov described as a "piercing, deathlike scream". Janov had the intuition to invite the patient to call out for his parents. The breakthrough he said the patient experienced led him to develop the full regimen of primal therapy.
He founded his southern California clinic in 1968. By the early 1990s, he commanded as much as $5,000 for treatment. The clinic remains in operation, although Janov said he looked forward to a time when it would not be necessary.
"The greatest hoax of the 20th century is psychiatry," he told Newsweek in 1971. "In the future, there will be no need for a field called psychology. And we would need only 20 per cent of the present medical profession since 80 per cent of all ailments would be cured by primal therapy."
His first marriage, to Vivian Glickstein, ended in divorce. Their daughter, Ellen Janov, died in 1976. Janov's survivors include his wife of 46 years, France Daunic; a son from his first marriage, Richard Janov; a son from his second marriage, Xavier Janov; two grandchildren; and a great-granddaughter.
Janov's fame exploded from his association with Lennon and Ono, who drew on their experiences of primal screams for the albums John Lennon/Plastic Ono Band and Yoko Ono/Plastic Ono Band (both 1970). Lennon told Rolling Stone magazine in 1971 that "you are so astounded with what you find out about yourself" through the treatment. The song "Shout", performed by the British band Tears for Fears, also referred to primal therapy.
However, Janov emphasised that his treatment was not only for the well-to-do. "If you're plagued by feelings you can't understand, you're unhappy with your life or you have physical symptoms that won't go away, these are all signs of primal pain," he once told USA Today. As for his treatment, it "is not a celebrity therapy," he said. "It's for people who are suffering."
Arthur Janov, psychologist, born 21 August 1924, died 1 October 2017
© Washington Post
Join our new commenting forum
Join thought-provoking conversations, follow other Independent readers and see their replies