Badri Patarkatsishvili: Billionaire businessman who failed to buy his way into the presidency of Georgia
Thursday 14 February 2008 01:00 Comments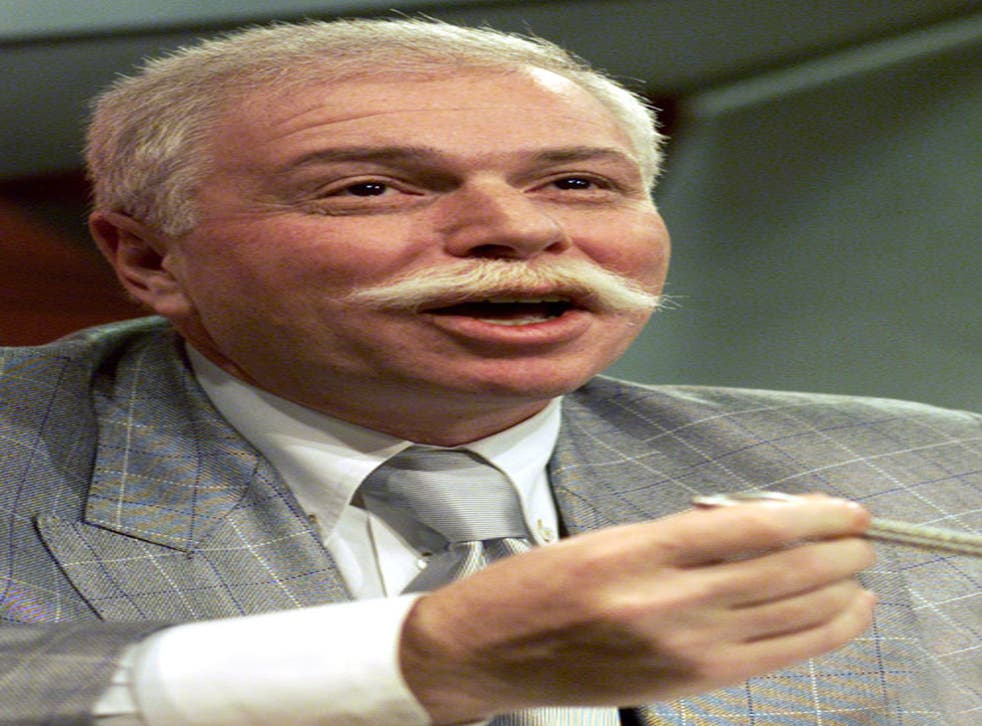 In the murky post-Soviet world of money, business, politics and crime, knowing who to stick close to is vital. Badri Patarkatsishvili made his billions by keeping close to the controversial Russian oligarch and former political insider Boris Berezovsky as he made his way through a succession of highly profitable businesses that were built on the back of untapped resources and Soviet industrial failure.
Fleeing Russia in 2001 as Berezovsky also fled, Patarkatsishvili returned to his native Tbilisi. A minor billionaire in Britain and Israel (where he also spent time), he was Georgia's wealthiest man by far and a big player in a small pond.
Patarkatsishvili was born in 1955 into a devout Jewish family in Tbilisi (the Georgian capital had a long-standing Jewish community which suffered almost none of the intermittent anti-Semitism of Russia). He would stick by his Jewish roots, regularly attending synagogue. His marriage to an Orthodox Christian and his financial support when wealthy for Orthodox church building sat comfortably alongside his own faith.
As a bright and ambitious young man Patarkatsishvili – an economics graduate – followed the usual stepping stone to power and influence, the Communist Party Youth League. He then went into industry in Georgia, one of the more economically dynamic (or corrupt) regions of the Soviet Union.
It was his involvement with Berezovsky – first as agent for the Caucasus for Berezovsky's VAZ car distribution network in 1990 as the Soviet economy loosened up – that brought him wealth. Patarkatsishvili became Berezovsky's right-hand man at the LogoVAZ company, from 1992 as deputy general director. Patarkatsishvili seems to have been the financial engineer who helped companies fall into the right hands.
Moving to Moscow to a flat on the central Tverskaya street, a stone's throw from the Kremlin, Patarkatsishvili became a powerful second-ranking oligarch in the rough and tumble of Boris Yeltsin's Russia. In January 1995 he moved into a key financial post in Moscow's ORT television, the newly transformed Soviet-era main channel which became a Berezovsky fiefdom. Patarkatsishvili was questioned over the 1995 murder of Vlad Listev, a popular presenter and the company's general director, and some believe he was behind it.
As the power of the political/business oligarchs started to wane after Vladimir Putin took charge of Russia in 1999, Berezovsky and Patarkatsishvili began to feel the cold wind. As Putin consolidated his power he was determined to browbeat the powerful oligarchs into submission or exile. Earlier privatisations were being reinvestigated, including that of LogoVAZ. Charged with helping a business associate escape from prison, Patarkatsishvili chose to retreat to his native land.
The Georgia of Eduard Shevardnadze was more congenial. Like many a businessman who has made a fortune, Patarkatsishvili made a show of his commitment to sport. He bought and became chairman of the Dinamo Tbilisi football team and also became president of the Georgian Olympic Committee. Determined to make his mark in the local media Patarkatsishvili established Imedi in 2001 as a radio station, soon moving into television (he would later sell much of the business to Rupert Murdoch).
For reasons that are still unclear Patarkatsishvili fell out with Shevardnadze and decided to back an up-and-coming American-trained lawyer, Mikheil Saakashvili, as he sought to overthrow the veteran leader. Partly backed by Patarkatsishvili's money, Saakashvili successfully ousted Shevardnadze amid massive street demonstrations in late 2003 and swept into the presidency.
It was not long before Patarkatsishvili lost patience with Saakashvili. He began financing opposition parties and alleged the president was planning to assassinate him. The two went head to head. Using his Imedi television channel, Patarkatsishvili made ever more lurid claims against the president and his alleged misdeeds and began organising another revolution. The government responded by accusing him of plotting a coup and, in November 2007, issued a warrant for his arrest. He fled to Britain.
From his London base, Patarkatsishvili decided to stand for the presidency in the January 2008 snap poll called by Saakashvili. Despite promising lavish funding to bring his impoverished country much-needed wealth, Patarkatsishvili came third (of seven candidates), with seven per cent of the vote.
Easily recognisable with his flowing white hair and overflowing moustache, Patarkatsishvili seemed to lack the hard edge of the other 1990s oligarchs. He cultivated an image of bonhomie in private, being called Badri or Badei by his associates. His Georgian accent never left his spoken Russian and he loved to play the role of tamada (toast master).
Was his very public involvement in Georgian politics hubris? He must have known he would never have been elected, despite having more money than the rest of Georgia's politicians combined. The population would not perhaps have elected a Jew, but more importantly did not believe that his business successes past and present were not the result of corrupt and possibly violent methods.
Felix Corley
Arkady (Badri) Shalvovich Patarkatsishvili, businessman and politician: born Tbilisi, Soviet Union 31 October 1955; married Inna Gudavadze (two daughters); died Leatherhead, Surrey 12 February 2008.
Register for free to continue reading
Registration is a free and easy way to support our truly independent journalism
By registering, you will also enjoy limited access to Premium articles, exclusive newsletters, commenting, and virtual events with our leading journalists
Already have an account? sign in
Join our new commenting forum
Join thought-provoking conversations, follow other Independent readers and see their replies