Barbara Alston: Singer with Sixties girl group The Crystals whose voice lit up their Phil Spector-produced hits
She founded and led the New York vocal group famed for songs such as 'Da Doo Ron Ron' and 'Then He Kissed Me'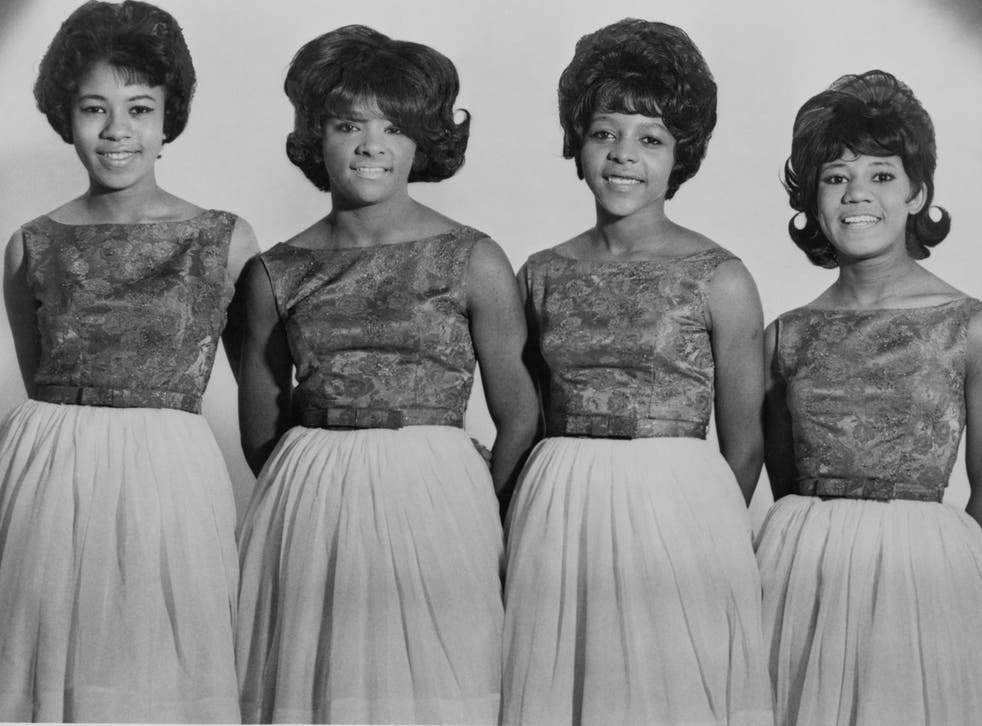 Those who were not around in the Sixties will have caught a whiff of it in the famous Steadicam shot in Goodfellas. In a single take, the gangster Henry Hill, played by Ray Liotta, leads his date (Lorraine Bracco) into a cabaret – we follow them from the moment he hands his car key to a valet, through the kitchen, to the table, which a waiter carries for them and places in a prime position.
Key to making this induction into gangster privilege work, however, is the innocence of Barbara Alston's voice on the track "He Kissed Me" by The Crystals,.
Alston, who has died aged 74, was a founding member of the four-woman American "girl group". Another of their singles, "Da Doo Ron Ron", is synonymous with the decade.
The singer was 17 when she became part of a quintet of Brooklyn high-school students organised in 1961 by her uncle, Benny Wells. More interested in choreography than singing, she nevertheless served as the band's first lead vocalist, backed by fellow singers Dolores "Dee Dee" Kenniebrew, Mary Thomas, Patricia Wright and Myrna Giraud.
Alston was pushed to the fore by producer Phil Spector, who was searching for up-and-coming acts for his newly formed lable, Philles Records. Spector had listened in on a Crystals rehearsal at the Brill Building, a music industry hub in Manhattan.
Then 21, Spector was beginning to develop the richly orchestrated "wall of sound" style that would make him one of the 20th century's most acclaimed producers. For the group's earliest pop hits, he surrounded Alston's alto voice with lush strings and guitars in songs such as "There's No Other Like My Baby", which peaked at No. 20 on the Billboard charts in 1962, and "Uptown", a Latin-tinged single about the "sweet" charms of urban tenements.
The band's next single, "He Hit Me (It Felt Like a Kiss)", was a disastrous ode to domestic abuse co-written by Gerry Goffin and Carole King, who later said she regretted lending her name to the track. "'He Hit Me' was absolutely, positively the one record that none of us liked," Alston once said. "We knew in our hearts that it was going to be a controversial piece and argued on several occasions with Phil about releasing it."
Spector, who was later convicted of the 2003 murder of actress Lana Clarkson, prevailed but eventually pulled the single after some radio stations refused to play it.
The Crystals maintained a strained relationship with the producer, who shocked the group when he used their name on tracks sung by Darlene Love, including the No 1 hit "He's a Rebel" and its follow-up, "He's Sure the Boy I Love".
In later years, Alston sued Spector to receive her share of royalties from the Crystals, who regrouped in 1963 without Thomas and with Dolores "La La" Brooks as lead singer. They released hits including "Da Doo Ron Ron" and "Then He Kissed Me" before Alston left the group in 1965 to raise her son.
Barbara Ann Alston was born in Baltimore, and grew up in Brooklyn. She won a talent show with a group called the Delphi Thezonians – "Gag!" she later wrote. "Nobody remembers how we came up with that ridiculous name or what it even means" – before joining the Crystals, named for a daughter of songwriter Leroy Bates.
Her two marriages, to Daniel Prophete and Kenneth Pitter, ended in divorce. In addition to her daughter, survivors include two children from her second marriage and seven great-grandchildren.
​Alston also had a son, Tony Alston, from a relationship with musician LC Cooke, the younger brother of singer Sam Cooke. Tony, who was transgender and sometimes went by Toni, was shot and killed in 2010. The killing remains unsolved.
Alston appeared in the original 1966 Broadway production of Cabaret as one of the Kit Kat Girls and later returned to the Crystals for a short-lived reunion. Otherwise, she stopped singing and held secretarial positions in New York and then in Charlotte, where she had lived since 1984.
She had originally planned to move to Atlanta, her daughter said, but her car broke down in Charlotte. She never left.
Barbara Alston, singer, born 29 December 1943, died 16 February 2018
© Washington Post
Join our new commenting forum
Join thought-provoking conversations, follow other Independent readers and see their replies