Barbara Ann Scott: Skater who inspired Canada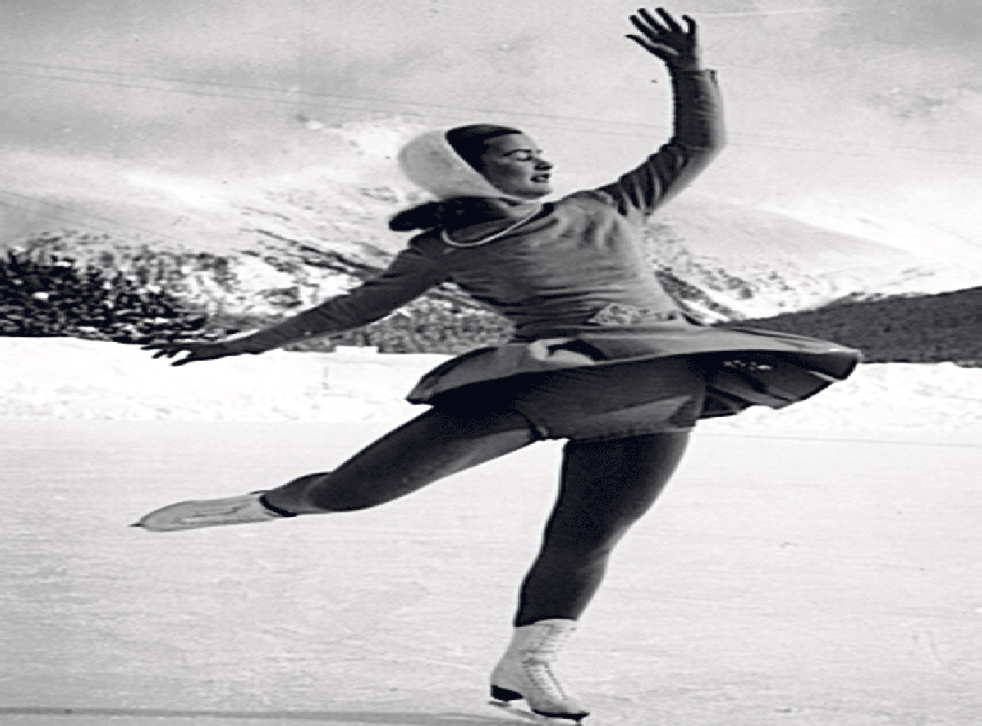 When 19-year-old Barbara Ann Scott won the Olympic gold medal in figure skating at the 1948 St Moritz games, she confirmed her position as Canada's sweetheart. Generations of Canadian girls grew up with Barbara Scott dolls, women imitated her fashion style, and skaters were inspired by her success – though Scott remains the only Canadian skater to win an individual gold medal. She managed, according to the then prime minister Mackenzie King, to lift Canada out of its post-war gloom.
Scott succeeded Norway's Sonja Henie as the sport's dominant and most glamorous skater, and captured the hearts of a country whose attention was usually occupied by ice hockey. Her gold medal, the first for any non-European, also signalled a sea-change in the sport. Scott was followed by the American Dick Button in the men's event, marking the end of figure skating's domination by Europeans.
If Button's win came as a surprise, Scott's was almost inevitable. She was the reigning world and European champion, and was considered unmatched in the compulsory "school" figures, which then accounted for a larger share of the score than the free skate. "I like everything to be neat, tidy, symmetrical," she said modestly, but Button, who went on to fame as a skating commentator, was more enthusiastic. "She was delicate, precise, exact, meticulous – simply perfect."
But she had needed help to win her gold medal. The rink at St Moritz was also used for ice hockey, and by the time the women's free skate was held, the ice was deeply scarred by the hockey skates. After falling repeatedly, America's Eileen Seigh gave Scott a warning, and she changed her programme to avoid jumps on the worst of the ice.
Scott was born in 1928 in Ottawa, the daughter of an army colonel. She began figure skating at six, and by the time she was nine tutoring allowed her to practise seven hours a day. She won the Canadian junior championship at 11. The following year her father died, and she carried on thanks to collections arranged by friends. In 1944 she won the Canadian senior title at 15, then took the North American championship at Madison Square Garden. She repeated her Canadian title in 1946, but in 1947 after winning the North Americans again, she went to Europe, where she won the European and World championships.
She returned home a national heroine, named "newsmaker of the year" and greeted with a parade. The city gave her a yellow convertible whose licence plate read "47-U-1". But when Avery Brundage, the powerful head of the US Olympic Committee, questioned whether the gift invalidated her amateur standing, she was forced to give it back.
In 1948 she won the Canadians and Europeans again, as did Button; never again would non-Europeans be allowed into that event. After the Olympics, Scott won again at the World Championships. This time 70,000 Ottawans turned out to meet her, and the car, repainted blue and with licence plate now reading "48-U-1" was returned to her. This time, she kept it, and turned professional. She again conquered New York appearing in Christmastime in Manhattan, and in 1950 wowed London in Rose Marie on Ice at the Harringay Arena.
In 1952, she replaced her idol, Henie, as the star of Hollywood Ice Revue, which was run by Arthur Wirtz, who also owned the Chicago Black Hawks hockey team. When she flew to Chicago to sign her contract, she was met at the airport by Wirtz's publicist, an ex-basketball player named Tom King. It was love at first sight, and three years later, when they married, Scott retired from skating to set up home in Chicago.
She opened a beauty parlour, and became a champion horse rider. Although she became a dual American citizen, she retained her place in the hearts of Canadians – carrying the Olympic torch before the Calgary games of 1988, and into parliament before Vancouver's 2010 Olympics. At the opening ceremony of the Vancouver games, when she entered the stadium carrying an Olympic flag, the crowd greeted her with the biggest roar of the night.
In August 2012 she travelled to Ottawa to open the Barbara Ann Scott Gallery, with a collection of her skating memorabilia, including her Olympic gold medal.
Barbara Ann Scott, figure skater: born Ottawa, Canada 9 May 1928; married 1955 Tom King; died Amelia Island, Florida 30 September 2012.
Register for free to continue reading
Registration is a free and easy way to support our truly independent journalism
By registering, you will also enjoy limited access to Premium articles, exclusive newsletters, commenting, and virtual events with our leading journalists
Already have an account? sign in
Register for free to continue reading
Registration is a free and easy way to support our truly independent journalism
By registering, you will also enjoy limited access to Premium articles, exclusive newsletters, commenting, and virtual events with our leading journalists
Already have an account? sign in
Join our new commenting forum
Join thought-provoking conversations, follow other Independent readers and see their replies