Beate Sirota Gordon: Human rights reformer who helped draft Japan's constitution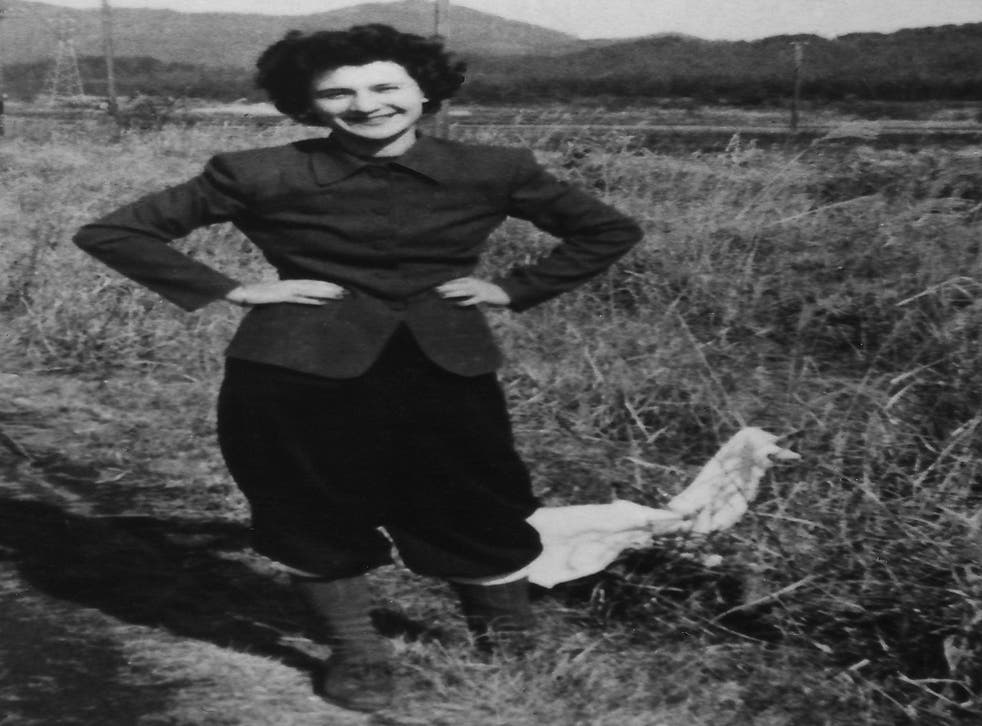 Beate Sirota Gordon lived enough lives to beggar belief. Fluent in English, German, French, Japanese and Russian, she was a linguist who shaped 20th-century history.
As an influencer, midwife to recordings and director of the performing arts, she reset the gold standard for North American arts programming by dint of her work with the Japan and Asia Societies and her address book. Yet for much of her life, her other achievements were not merely veiled in secrecy, but classified. Those details eventually emerged, notably in her 1997 memoir The Only Woman in the Room, from which she emerged as a self-effacing, instinctual advocate of civil and women's rights: Yehudi Menuhin called it "a prime example of truth being stranger and at the same time more coherent than fiction."
A naturalised US citizen from 1947, Beate Sirota was born in 1923 in cosmopolitan Vienna in that queasy hangover period experienced by former Austro-Hungarian Empire nations. She was the only child of Augustine – elder sister of the conductor Jascha Horenstein – and Leo Sirota of middle-class Russian-Jewish stock. She wrote that her mother named her after Stefan Zweig's Frau Beate; actually, it was Arthur Schnitzler who wrote Frau Beate und ihr Sohn ("Mrs Beate and her son").
In 1929, her pianist father accepted a six-month concert tour engagement in Japan and stayed. The family put down roots in Tokyo's Nogizaka district. She did not know it, but, at the age of five, she had left Europe more or less for good, though she fondly recalled a pre-war return and her father's eagerness to attend Vienna's Freudenau racecourse.
She was educated through the medium of German at Tokyo's German school, but soaked up Japanese. Her father's reputation was such that over the next years he performed classical piano recitals not only in Japan but also in China, Korea and Manchuria, taught music at Tokyo's prestigious Imperial Academy and gave private lessons at home. Suspicious of him teaching not only Japanese students but ones from Korea, Manchuria, Europe, America and Russia, this last activity brought him under surveillance by the Kempeitai (Military Police Corps).
As political events unfolded in Europe, her German school increasingly mirrored the National Socialist metamorphosis, and when she was 12 her parents transferred her to Tokyo's American School. In 1939 she moved to California to study. After Pearl Harbor left her stranded and alone in December 1941, as one of fewer than 100 Caucasians with Japanese-language fluency nationally, she was exempted from attending classes at Mills College while working for the Office of War Information's Foreign Broadcast Information Service, monitoring radio broadcasts and writing propaganda. She obtained her bachelor's degree in modern languages in 1943.
On Christmas Eve 1945, her parents' fates unknown, she flew into Atsugi Airport near Yokohama, the first female civilian flown into Occupied Japan. She quickly established that her parents had survived internment and were at the family's summer home in Karuizawa. She set about working on a hush-hush and politically sensitive project: the American rush-drafting of post-war Japan's Constitution.
For all its industrial-military modernity, Japan was an oppressive feudal state. It discriminated against its indigenous Ainu tribal people and operated a caste system based on occupation or descent, with discrimination against the Burakumin a match for India's against its Untouchables. Japan also granted most women little status beyond that of chattels for buying and selling.
Sirota was not a legislator or a lawyer, yet she had a unique cultural and linguistic appreciation and overview of Japanese ways, and her clear-sighted reforms parallel Dr BR Ambedkar's drafting of India's constitution. Facing a defeated nation and fearing Soviet intervention, the Douglas MacArthur-directed team had fewer political impediments and drove through democratic changes.
Her subcommittee's proposals hauled Japanese women into a brave new world of consensual marriage, property and inheritance rights, and divorce. Another article in which Sirota had a major hand stipulated: "All of the people are equal under the law and there shall be no discrimination in political, economic or social relations because of race, creed, sex, social status or family origin." The constitution came into force in May 1947.
In 1947, the Sirotas moved to the US. The year after, she married Joseph Gordon, who had headed the interpreter-translator unit; they settled in New York. In 1954 she joined the re-launched Japan Society, working on its student programme – one student she assisted was Yoko Ono – and by 1958 was programming arts events.
By 1960 she was working as an arts consultant for the Asia Society. She eventually directed its Performing Arts Programme for 23 years, starting with breakthrough national tours of Asian artists in 1971-72. She spent time in Burma, Bengal, Sarawak and Indonesia, seeking out traditional arts to feed North American minds. These included Australian Aboriginal sand-painters, Korea's Samul Nori ensemble, the koto player Kimio Eto and Pakistan's Sabri Brothers. In her memoir she declared, "I put all my efforts into trying to communicate the essence of Asian culture to Americans through first-rate, purely traditional art forms."
Tomoko Fujiwara's films The Gift from Beate (2004), about the evolution of women's rights in Japan, and the self-explanatory The Sirota Family and the 20th Century (2008) recount two of her lives.
Ken Hunt
Beate Sirota Gordon, linguist, human rights reformer and arts director: born Vienna 25 October 1923; married 1948 Joseph Gordon (one son, one daughter); died New York 30 December 2012.
Join our new commenting forum
Join thought-provoking conversations, follow other Independent readers and see their replies