Bebo Valdes: Influential pianist and bandleader
Seen as part of the old society following the revolution in Cuba, he left the country for good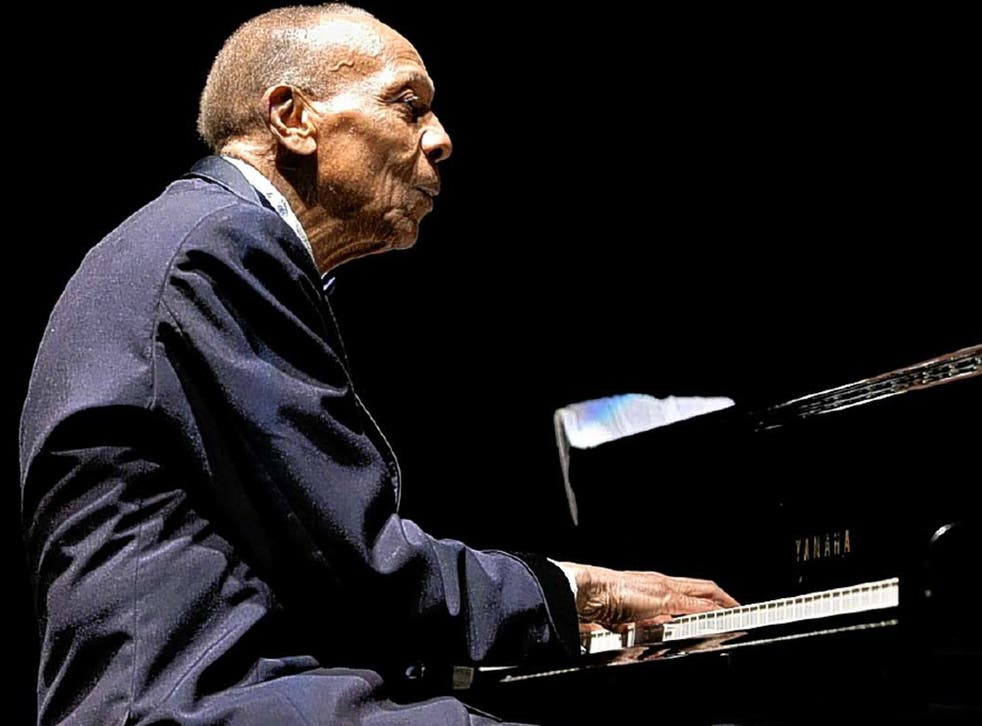 The music of Cuba, and subsequently other Latin American countries, did as much to influence international pop music in the second half of the 20th century as jazz and blues did in the first half. The pioneers in this respect were Cubans such as Machito and Pérez Prado, who left the home country in the 1930s and 1940s, bringing their sounds to North American audiences.
The pianist and bandleader Bebo Valdes pursued a successful career while remaining in Cuba until the end of the 1950s. Resident musical director at Havana's Tropicana Club, when the city functioned as a more exotic Las Vegas for wealthy North Americans, he was credited with developing the mambo, which became internationally known after Prado emigrated in 1948. According to the much younger Paquito D'Rivera, whose musician father counted Valdes among the customers of his instrument shop, the pianist was influenced by the senior Cuban composer Ernesto Lecuona, and especially by the intensity of his left-hand work.
The two-way communication with North American musicians, through their records and visits to Cuba, inspired Valdes's interest in jazz, and an example of his early playing is preserved in a 1952 studio jam session by "Andre's All Stars", which was released in the US. In a commercial vein, he recorded with Nat King Cole on the album Cole Español (1958), for which he also coached Cole's pronunciation. More significantly, he taught from the age of four his son Jesus (nicknamed Chucho), subsequently famous as a piano soloist and leader of the band Irakere.
Following the Cuban revolution of 1959, Valdes was seen as representing the old society and he decided to emigrate without his wife or his five children, living first in Mexico and briefly in the US. On tour in Europe in 1963 with the band of Lecuona, who had also left Cuba, Valdes fell in love with a Swedish woman and started a new family. Earning his living by playing in hotels and restaurants, he remained a Stockholm resident for 45 years, toiling in happy obscurity.
Meanwhile, he was unable to see his pianist son for 18 years. When the American commercial embargo against Cuba eased under the Carter administration, and musicians such as Dizzy Gillespie and Stan Getz went on sponsored trips to Havana, Irakere were allowed to perform in New York and Bebo travelled to see them there. But it was not until the mid-1990s that Bebo and Chucho first recorded together, the idea having come from Paquito D'Rivera, a former member of Irakere who had defected to the US.
The first attempt was declined by Chucho, but the resultant production Bebo Rides Again (1994) became the first recording in 34 years by El Caballón (The Big Horse), D'Rivera's nickname for Bebo. A successful reunion the following year in California, Ninety Miles To Cuba, included a single-take duet by the two pianists on the Cuban standard "The Peanut Vendor". In 2000 they were seen in the Spanish director Fernando Trueba's film Calle 54, which included other Cuban musicians such as bass-player Cachao (Orlando Lopez) and the Puerto Rican timbalero Tito Puente.
Bebo went on to record further albums, gaining Grammys for El Arte del Sabor (2002) and Bebo de Cuba (2006), and he was filmed by Trueba in Brazil for the movie El Milagro de Candeal (2004). One notable and successful collaboration was with the Spanish singer Diego El Cigala, their album Lágrimas Negras being a combination of Cuban rhythms with flamenco vocals, which also won a Grammy.
A documentary about him, Old Man Bebo (2008), by the young filmmaker Carlos Carcas, won an award at the Tribeca Film Festival, and a final duo with Chucho was recorded in 2009 (Juntos Para Siempre/Together Forever). He also composed new music for Trueba's charming animated film, Chico Y Rita (2010), about the love affair between a pianist and a singer, based on incidents from his own life.
In 2007 Valdes moved to Spain, attracted partly by the weather and the language, partly by the proximity of Diego, Trueba and, at times, his son Chucho. He returned to Stockholm shortly before his death. D'Rivera has written that, unlike jazz musicians elsewhere who were content to imitate North Americans, Cubans "have been considerably more creative and original, and have contributed elements of their indigenous musical language to the jazz idiom," naming Bebo as his earliest example. Valdes's own modest verdict, however, was: "All musicians want to be famous and I think I've recently experienced some of the biggest moments of my life."
Dionisio Ramón Emilio Valdes Amaro, pianist and bandleader: born Quivican, Cuba 9 October 1918; married firstly Pilar (three sons, two daughters), secondly Rose Marie Pehrson (two sons); died Stockholm 22 March 2013.
Join our new commenting forum
Join thought-provoking conversations, follow other Independent readers and see their replies