Ben Unwin: Actor whose teen rebel Jesse McGregor livened up 'Home and Away'
Unwin made his name as the bad boy in the Australian soap and was a regular between 1996 and 2005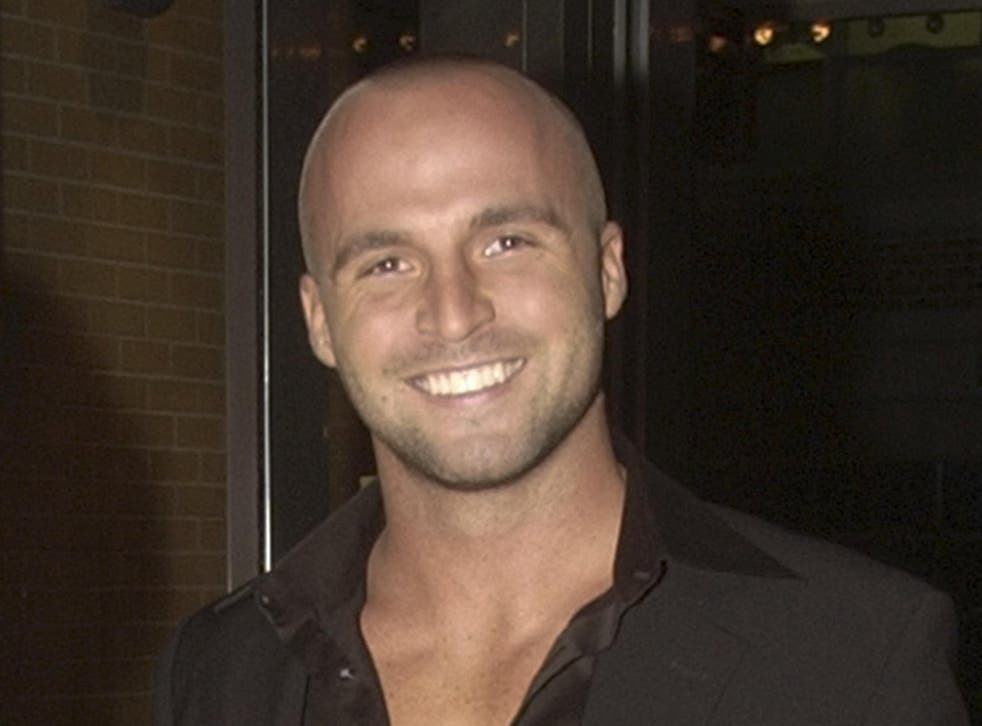 Ben Unwin arrived in the Australian teen soap Home and Away in 1996 as dark, brooding Jesse McGregor, a modern-day Robin Hood with a moral code that dictated who would fall victim to his small-time thieving.
"He is a bad boy with a heart of gold and always has been," said the actor, who has died aged 41. "He would get caught up in situations he knew he shouldn't be involved in or with, but he is one of those guys that you couldn't help but like."
The archetypal lovable rogue was first seen in a school corridor teasing foster child Shannon Reed, played by Isla Fisher.
He was soon dating Selina Roberts (Tempany Deckert) and eventually admitted to having a daughter, Rachel (Kelly Glaister), from a previous relationship. Jesse was briefly reunited with his former partner, Kylie Burton (Roslyn Oades), but when she died of a drugs overdose he was left to bring up Rachel on his own.
Unwin left Home and Away in 2000, when Jesse was jailed for robbery. The actor returned two years later and, until his departure in 2005, viewers saw a darker side to Jesse. He and Josie Russell (Laurie Foell) were set to marry, but they split up when her affair with Brett Macklin (Gerry Sont) was revealed on their wedding day before they could exchange vows.
This led to a downward spiral for Jesse, who turned to drink, stole money from the surf club in which he had a part-share and, finally, was jailed again after driving a car involved in a collision with former girlfriend Chloe Richards (Kristy Wright), who later died in hospital. The car-crash stunt was the dramatic highlight of Home and Away's 4,000th episode.
Benjamin Denis Unwin was born in Sydney in 1977 to Denis, a surgeon, and Robyn Unwin. In 1989, aged 12, he made his professional acting debut in the musical Seven Little Australians, at the University of Sydney's Footbridge Theatre. He was picked from hundreds of young hopefuls to play Bunty (real name John) Woolcot, one of the septet creating havoc for their stepmother and army captain father.
Then, while still at Pymble Public School, he appeared in commercials and had one-off roles as Andrew (1991) in the sitcom Eggshells, which starred Garry McDonald (aka "naive" celebrity interviewer Norman Gunston) as a divorced father, and Adam Storey (1993), rebelling against his wealthy father, in the medical soap GP.
Although he failed an audition for one part in Home and Away, producers recognised his talent and created the role of Jesse McGregor specially for him. In 1997, he was nominated for two best newcomer awards – a Logie in Australia and a National Television Award in Britain.
During his two-year break from the soap, Unwin studied multimedia and computer animation, and was seen riding a camel in the desert for a Coca-Cola commercial.
On finally leaving Home and Away in 2005, he decided to change course and left acting to study law. He gained an MBA (master of business administration) from the Australian Institute of Business and worked for two law firms before becoming a senior solicitor at Whitelaw McDonald, in Newcastle, New South Wales.
Three years ago, Unwin left the company and moved from Newcastle to Byron Bay, New South Wales. Police discovered his body at the foot of nearby Minyon Falls, in Whian Whian, a day before his 42nd birthday. They said they were not treating the death as suspicious.
He is survived by his parents and a sister.
Ben Unwin, actor, born 15 August 1977, died 14 August 2019
Register for free to continue reading
Registration is a free and easy way to support our truly independent journalism
By registering, you will also enjoy limited access to Premium articles, exclusive newsletters, commenting, and virtual events with our leading journalists
Already have an account? sign in
Register for free to continue reading
Registration is a free and easy way to support our truly independent journalism
By registering, you will also enjoy limited access to Premium articles, exclusive newsletters, commenting, and virtual events with our leading journalists
Already have an account? sign in
Join our new commenting forum
Join thought-provoking conversations, follow other Independent readers and see their replies