Bernard Lansky: Elvis's tailor
Wednesday 21 November 2012 01:00 Comments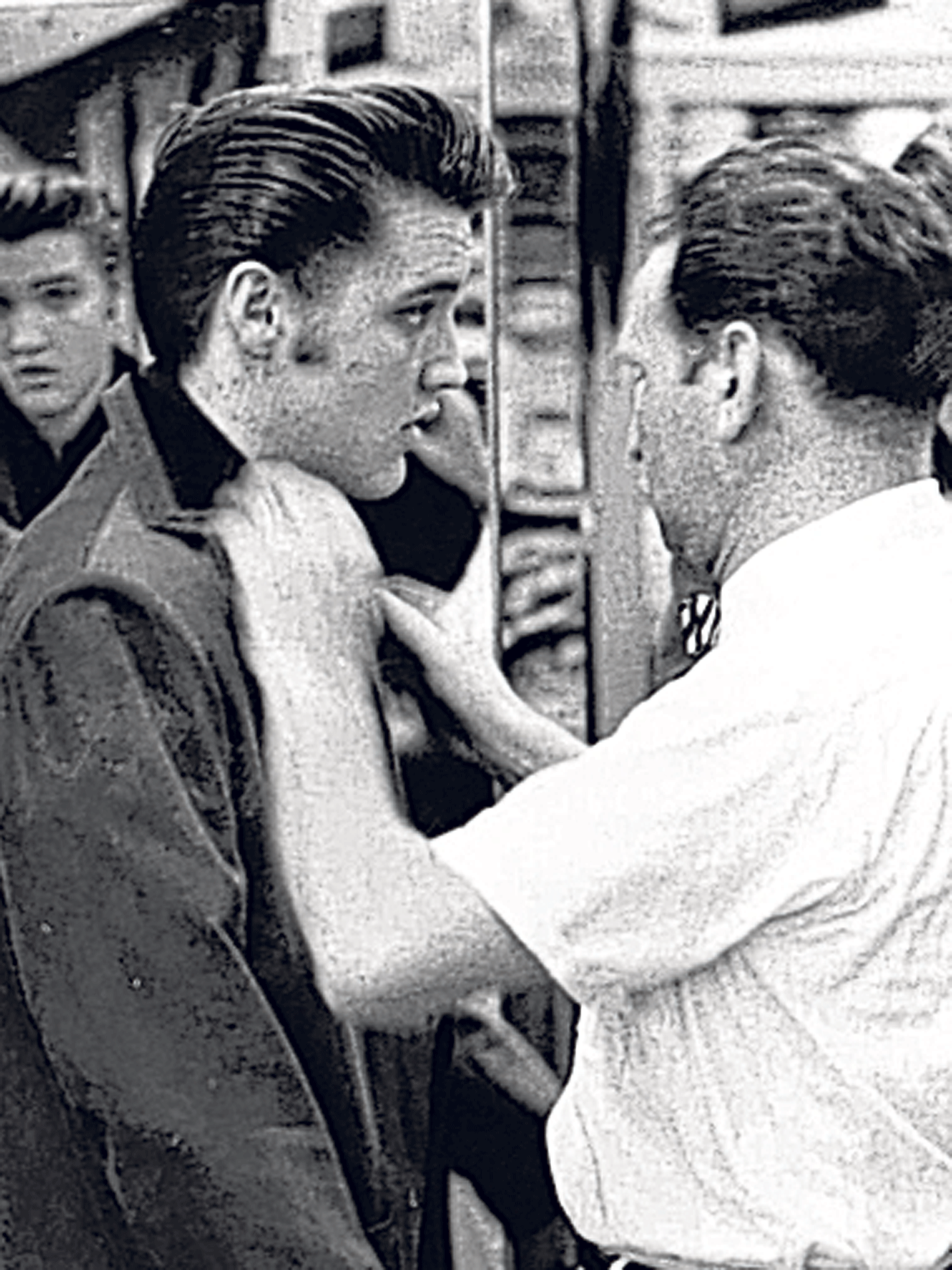 Bernard Lansky, who died on 15 November at the age of 85, was the retailer who helped a young Elvis Presley establish his signature clothing style of pegged trousers, two-tone shoes and other flashy fashions in the 1950s.
Lansky and his brother Guy started a retail business in Memphis in 1946, with help from a $125 loan from their father. After the war the store started selling army surplus goods in Beale Street. When the supply dried up, they opened a high-fashion men's store, where Lansky established his reputation as a natural salesman and storyteller.
Lansky Bros ended up supplying Presley with his pink and black shirts and other outfits, and even though his style of dress changed over the years, Presley shopped at Lansky Bros throughout his life. Bernard Lansky picked out the white suit and blue tie that Elvis wore when he was buried – "I put his first suit on him and his last suit on him," he was fond of saying.
By the early 1950s, Lansky's shop was known as a place where a man with a taste for flashness could find the styles the outfitter referred to as "real sharp". At the time, Beale Street was a hotspot for blues, rhythm and blues and jazz, and drew musicians, gamblers and hustlers from the Mississippi Delta. Elvis began hanging around Beale Street as a teenager and picked up quickly on its music.
One of Lansky's favourite Elvis stories was how they met. Presley was a teenager working as an usher at a nearby theatre and liked to window shop at Lanskys. "He said, 'When I get rich, I'm going to buy you out'," Lansky recalled. "I said, 'Don't buy me out. Just buy from me.' And he never forgot me." When Presley's fame spread, the Lansky brothers often opened the store at night so he could avoid the crowds, and they also took outfits to Graceland for him. Lansky dressed him for the Louisiana Hayride and his first TV spots on the Tommy Dorsey and Ed Sullivan shows.
Eventually, Lansky became a favourite of the Elvis faithful who flocked to Memphis for annual gatherings in the singer's honour. Lansky Bros kept drawing the fans even after moving in 1981 from Beale Street to the Peabody Hotel a few blocks away. Fans were not his only visitors: entertainers like BB King, Carl Perkins, Johnny Cash, ZZ Top, Kiss, and Hootie And The Blowfish also called in.
Bernard and Guy Lansky parted ways in the 1980s, according to family members. In 1997, the Presley estate opened a nightclub called Elvis Presley's Memphis at Lansky's former store in Beale Street. It closed in 2003, and the building was left unused.
Lansky and his son Hal brought out a line of 1950s-style clothes in 2001, and one of their four shops in the Peabody was called Lansky 126, the street number of the old Beale Street store. All four shops remain open.
Lansky continued working past retirement. "What am I going to retire for? What am I going to do?" he said in 2004. "I get here every morning at 6 o'clock, seven days a week."
Register for free to continue reading
Registration is a free and easy way to support our truly independent journalism
By registering, you will also enjoy limited access to Premium articles, exclusive newsletters, commenting, and virtual events with our leading journalists
Already have an account? sign in
Join our new commenting forum
Join thought-provoking conversations, follow other Independent readers and see their replies