Bert Rossi: East End mobster who advised the Krays
The violent club boss and dealer became a favourite fixer with the American mafia
Olivier Holmey
Monday 10 July 2017 13:08 Comments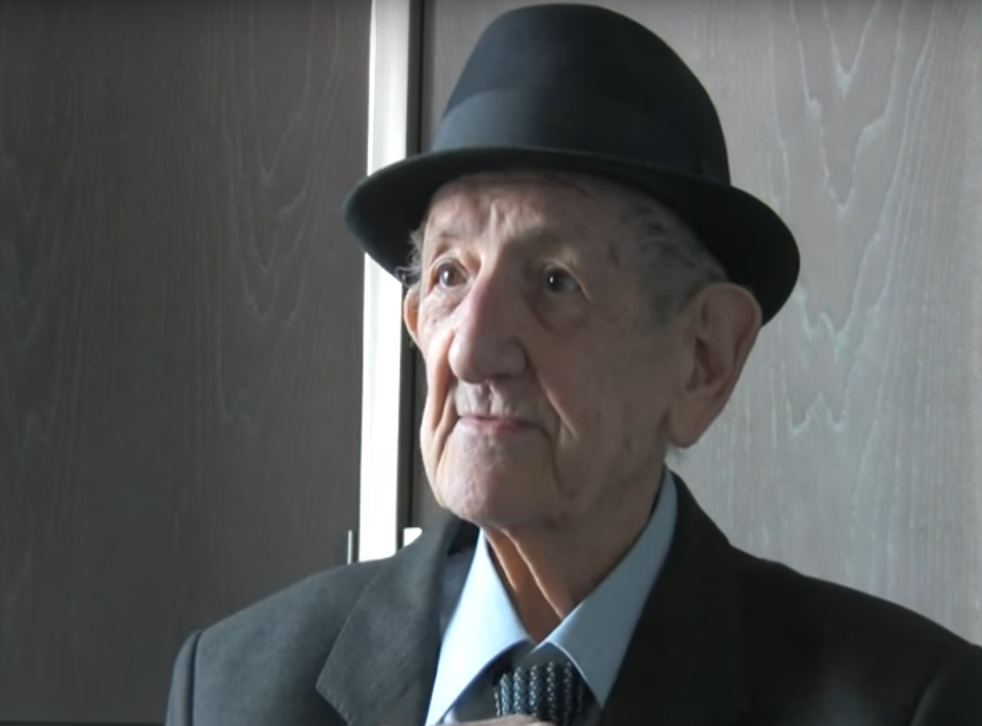 Sometime in 1951, Bert Rossi and a few of his gang descended on a flat near Old Street, London, to find a man named Tony Mella, who had done them wrong. "We cut him to ribbons," Rossi later wrote. They stopped only when blood gushed from everywhere and Mella pleaded, "Bert, Bert."
Some weeks later, Rossi saw Mella again – bandages on his head and walking with a crutch. "I felt I'd gone a bit too far," Rossi said. That was as close to a regret as he ever came.
Bert Rossi, a small-time thief turned associate to some of the biggest names in the American mafia, was born on in Clerkenwell in 1922, just two weeks before Italian gangs had a shoot-out at the nearby Frattelanza Club. That set the scene for Rossi's life.
The son of Italian immigrants, Rossi grew up in what were then slums, where the Italian population was disparaged as "fucking Eyeties". As a boy on the streets, he learned early that those with guns "had to be respected".
​Rossi's mother got him a job at the Savoy hotel when he dropped out of school. But a straight life wasn't for him, and he soon quit. "You take that road or this," he said.
He became a petty thief instead, moving on to bigger projects once he'd caught the eye of local gangsters. "I must have done every factory in Old Street one year," he wrote.
He was conscripted during the war but, not standing the discipline, absconded often. He ended up in the black market.
After the war he gained recognition in the London mobster scene, and people would come to him "to do someone on their behalf".
One night in 1956, he went tooled-up and mob-handed to Edgware Road, where his crew knifed Jack Spot, another gangster, who survived but became "the man of a thousand cuts".
Rossi went to prison for four years for that crime, after his fake alibi died of a heart attack. But behind bars he met Ronnie Kray, one half of the infamous Kray twins who then ran Whitechapel. Though he deemed them "mad" and "unmentorable", Rossi started advising the twins.
Rossi ran clubs in Soho, and dealt cocaine. One day he met a man with links to the American mafia, and that was his in. Rossi became close to some of the most prominent American gangsters, meeting Philadelphia crime boss Angelo Bruno, the 'Mob's accountant' Meyer Lansky and Carlo Gambino, who ran the powerful Gambino crime family of New York.
They too would ask him to "get rid" of people. One job Rossi said he refused was for prolific murderer Roy DeMeo, because he had mellowed with age.
He did many jobs for the mafia, from buying greyhounds to looking after boxers, including heavyweight champion Rocky Marciano, when they came to London.
Of the mafia, he said: "These men fascinate me. They've come from poor families and they control a city."
America's crime bosses were eventually rooted out of London. As for Rossi, he "declined slowly into respectability", as he put it.
Rossi spoke in a heavy cockney accent. He would count his money in ponies and monkeys, to him a prostitute was a brass, a police informer a grass – and the boss was "Guv'nor".
Into his nineties, he would still wear a three-piece Savile Row suit, bespoke Italian shoes and a trilby – a look so evocative of 1950s crime that it seemed an affectation.
But his grandson Frankie, a boxer, tells The Independent he saw another side of Rossi: "He taught me always be loyal, always have morals, always show people respect, never be a bully, and always look after your family." Of Rossi's contribution to Clerkenwell, where he lived until his death, Frankie says: "He helped people, he sorted their problems."
​Rossi died after a fall aged 94, just days after the publication of his gripping memoirs, Bert 'Battles' Rossi: Britain's Oldest Gangland Boss. Rossi is survived by his partner and a daughter from an earlier marriage.
To the very end, Rossi would have courted controversy. On the sleeve of his memoirs, The Sun's crime editor Mike Sullivan is quoted as saying "a great read and a five-star gentleman". Speaking to The Independent, Sullivan says: "I didn't actually say that at all about Bert." And he adds: "I met Bert twice and he was a charming man, though given his track record I think 'five-star gentleman' would be pushing it too far."
But to Rossi's great nephew Jimmy Andrews, Rossi had both darkness and greatness in him: "On the one hand, he was King Herod; on the other, he was Jesus."
Bert Rossi, London mobster, born 2 November 1922, died 2 July 2017
Register for free to continue reading
Registration is a free and easy way to support our truly independent journalism
By registering, you will also enjoy limited access to Premium articles, exclusive newsletters, commenting, and virtual events with our leading journalists
Already have an account? sign in
Join our new commenting forum
Join thought-provoking conversations, follow other Independent readers and see their replies