Bill Martin: Songwriter who scored big with Eurovision and numerous pop hits
His co-writing credits included 'Puppet on a String', 'Congratulations' and the Bay City Rollers' early successes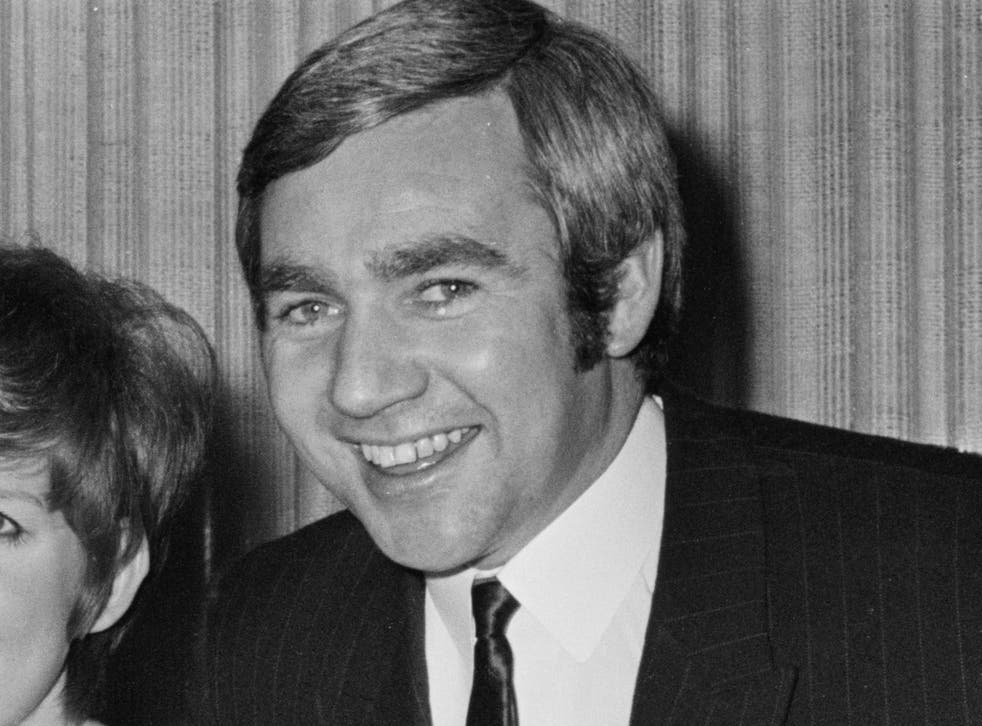 Bill Martin, who has died of heart failure aged 81, forged a songwriting partnership with Phil Coulter that created the United Kingdom's first Eurovision Song Contest winner, "Puppet on a String".
Performed by a barefoot Sandie Shaw at the Hofburg Palace, Vienna, in 1967, it was also the duo's first British No 1 single and a worldwide hit.
Remarkably, the singer then spent most of her career slamming the song. "I hated it from the very first oompah to the final bang on the big bass drum," she once said. "I was instinctively repelled by its sexist drivel and cuckoo-clock tune."
Nevertheless, she eventually acknowledged the importance of her third and final No 1 hit by recording a reworked version of it in 2007 to mark her 60th birthday.
A year after this Eurovision win, Martin and Coulter followed it up by coming second in the competition with "Congratulations", performed by Cliff Richard – although there were claims that vote-rigging deprived it of the top spot.
The title evolved from their method of songwriting, Coulter coming up with a melody and his collaborator penning the lyrics. One day, Martin was presented with a tune starting with the suggested words: "I think I love you, I think I love you, I think the world is fine if you will say you're mine." Telling his partner these were rubbish, Martin came up with: "Congratulations and celebrations, when I tell everyone that you're in love with me." The single went to No 1.
In the 1970s they followed trends by penning – and producing – hits for teenybop and glam-rock bands, most successfully the Bay City Rollers. Martin and Coulter wrote half the tracks for the Edinburgh band's breakthrough first album, Rollin', which reached No 1 in 1974 and stayed in the charts for 62 weeks.
The songs included three top 10 singles of that year, "Remember (Sha-La-La-La)", "Shang-a-Lang" and "Summerlove Sensation", while another Martin-Coulter number, "All of Me Loves All of You", was a standalone hit.
Then came a No 1 in the United States with a further song from the LP, Saturday Night, in 1975. But the band had ditched Martin and Coulter by then to concentrate on writing more of their own material.
The pair swiftly moved on to steering glam-rockers Kenny to brief success, penning all four of their Top 20 singles, "The Bump" (1974), "Fancy Pants", "Baby I Love You, OK!" and "Julie Ann" (all 1975), after spotting them rehearsing under the name Chuff in a banana warehouse.
Martin and Coulter also set on the road to stardom another glam-rock outfit – from Scotland, fronted by Midge Ure – who had just changed their name to Slik. "Forever and Ever", originally on Kenny's album, became a chart-topper for them, followed by another hit, "Requiem" (both 1976).
The songwriting duo's other British No 1 single was "Back Home", a football anthem written for England's 1970 World Cup squad. Martin, a Scot, was disappointed to see a similar song for his own country's team in the 1974 competition, "Easy Easy", only scrape into the Top 20.
He was born William Wylie Macpherson in Govan, Glasgow, in 1938 to Letitia (nee Wylie) and Ian Macpherson, an accounts clerk, educated at Govan High School and began his working life as an apprentice marine engineer in a Clydeside shipyard.
A talented footballer who had a trial with Partick Thistle, he moved to South Africa at the age of 21 to play professionally for Rangers FC, in Johannesburg.
He returned to Britain two years later after having a song of his accepted by a London music publisher – and agreed to change his name to Bill Martin for fear of his own sounding "too Scottish".
His first single to be recorded, "Kiss Me Now" (1963), sung by Brian Epstein discovery Tommy Quickly and the Remo Four, failed to chart.
The following year, Martin teamed up with Tommy Scott to write songs for Irish acts Van Morrison, the Bachelors and the Dubliners, as well as Serge Gainsbourg.
His career was transformed on meeting Coulter in 1965. Their songs were recorded by artists as varied as Ken Dodd, Geno Washington, the Troggs and the Foundations. Cilla Black reached No 3 with "Surround Yourself with Sorrow" in 1969 and Elvis Presley had a transatlantic hit with "My Boy" five years later. The duo had one more Eurovision final entry, "Toi", sung by Coulter's future wife, Geraldine Brannigan, for Luxembourg in 1975. They also composed songs for the 1978 film The Water Babies.
After setting up their own music publishing company, Martin-Coulter Music, in 1970, they signed up other writers. This move gave them another Eurovision Song Contest winner, Ireland's "All Kinds of Everything", sung by Dana that year. Martin bought out Coulter's share of the business in 1983, eventually selling it to EMI.
He won five Ivor Novello awards, was made an MBE in 2014 and had his autobiography, Congratulations: Songwriter to the Stars, published three years later.
Martin's first marriage, to Margaret Howe in 1960, ended in divorce. He is survived by his second wife, Janet (nee Olley), whom he married in 1972, their son and daughter, and two daughters from his first marriage.
Bill Martin, songwriter, born 9 November 1938, died 26 March 2020
Register for free to continue reading
Registration is a free and easy way to support our truly independent journalism
By registering, you will also enjoy limited access to Premium articles, exclusive newsletters, commenting, and virtual events with our leading journalists
Already have an account? sign in
Register for free to continue reading
Registration is a free and easy way to support our truly independent journalism
By registering, you will also enjoy limited access to Premium articles, exclusive newsletters, commenting, and virtual events with our leading journalists
Already have an account? sign in
Join our new commenting forum
Join thought-provoking conversations, follow other Independent readers and see their replies