Bob Brunning: Original bass player with Fleetwood Mac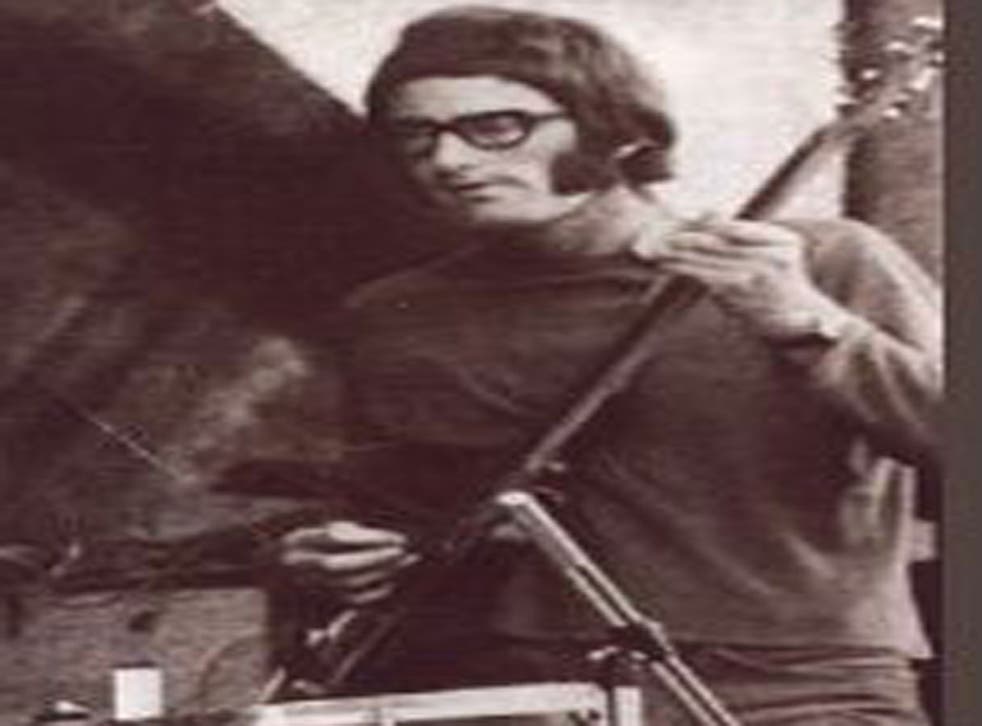 The summit of his career as a professional musician was, ostensibly, as temporary bass guitarist with Fleetwood Mac. Nevertheless, even during subsequent decades as headmaster of a London comprehensive, Bob Brunning was mainstay of other respected outfits that made headway during the blues boom of the later 1960s.
He was also author of several associated books, such as 1995's Blues in Britain, a near-definitive history. As a measure of his own standing in the movement, this was launched with a show at central London's 100 Club, featuring Brunning, Colosseum saxophonist Dick Heckstall-Smith, guitarist Danny Adler from Roogalator, vocalist Chris Youlden of Savoy Brown and, on drums, former Jeff Beck and Rod Stewart sideman Mickey Waller.
Yet at grammar school in his native Bournemouth, Brunning had plucked bass in a mainstream pop outfit, Lee Peterson and the Defenders, prior to pledging himself in 1963 to The Sabres, fronted by future national radio disc jockey Tony Blackburn. Within a year, however, he'd commenced teacher training in London, where he joined Five's Company, who recorded three singles and a concept album, The Ballad of Fred the Pixie.
Becoming more attracted to earthier sounds, he responded in July 1967 to a Melody Maker advertisement that read, "bass player wanted for Chicago-type blues band", placed by Peter Green, fresh from a stint as guitarist with John Mayal's Bluesbreakers.
While he passed the audition, Brunning understood immediately that he was in the group only until John McVie, Green's first choice, became available in December. Billed as Peter Green's Fleetwood Mac, they made their debut at the Windsor Jazz and Blues Festival the following month. Then came a punishing run of round-Britain onenighters - and studio sessions that yielded a maiden single, "I Believe My Time Ain't Long", and the taping of an in-concert album in autumn 1967 (unissued until 1992).
Brunning remained on amicable terms with Fleetwood Mac, even recording with the group on one occasion when McVie was indisposed. He also formed Tramp, a casual ensemble, with drummer Mick Fleetwood during a sojourn with The Savoy Brown Blues Band, with whom Brunning attempted to balance distant bookings with his day job in a primary school - until the evening he was obliged to interrupt his wedding celebrations to fulfil a contracted Savoy Brown gig in Essex.
Nonetheless, on accepting a post at a secondary school in Pimlico, he stayed in touch with the band, mulling over but ultimately turning down a North American tour - and, with a former Savoy Brown colleague, pianist Bob "Big Sunflower" Hall, founding The Brunning-Sunflower Blues Band. Through Brunning's connections with the budget label Saga - responsible for the belated release in 1969 of The Ballad of Fred the Pixie - the band released three albums prior to a fourth offering for another company in 1971.
Perhaps the most unusual of Brunning's musical activities during the 1970s and beyond was his participation in the 22nd Streatham Cub Scouts LP Songs for Your Enjoyment, but more typical was accompanying artists engaged by a Birmingham conglomerate, Big Bear. Through its agency, American Blues Legends revues came to Europe, containing the aged likes of Lightnin' Slim, Homesick James, Big John Wrencher and Eddie Clearwater. As well as backing these veterans both on stage and on disc, Brunning's Deluxe Blues Band - with Hall, Adler, Waller and, later, Heckstall-Smith - became popular in its own right. Despite subsequent turnovers of personnel, the group was still active during their bass player's final years, appearing often at his long-running BB's Blues Club in south London.
Bob Brunning, musician: born Bournemouth 29 June 1943; married (three children); died London 18 October 2011
Register for free to continue reading
Registration is a free and easy way to support our truly independent journalism
By registering, you will also enjoy limited access to Premium articles, exclusive newsletters, commenting, and virtual events with our leading journalists
Already have an account? sign in
Register for free to continue reading
Registration is a free and easy way to support our truly independent journalism
By registering, you will also enjoy limited access to Premium articles, exclusive newsletters, commenting, and virtual events with our leading journalists
Already have an account? sign in
Join our new commenting forum
Join thought-provoking conversations, follow other Independent readers and see their replies