Brian Cant obituary: Charismatic Sixties children's TV presenter
As the voice of 'Camberwick Green' and 'Trumpton', the BBC chose him as the presenter and writer for 'Play Away', the afternoon spin off of the successful 'Play School'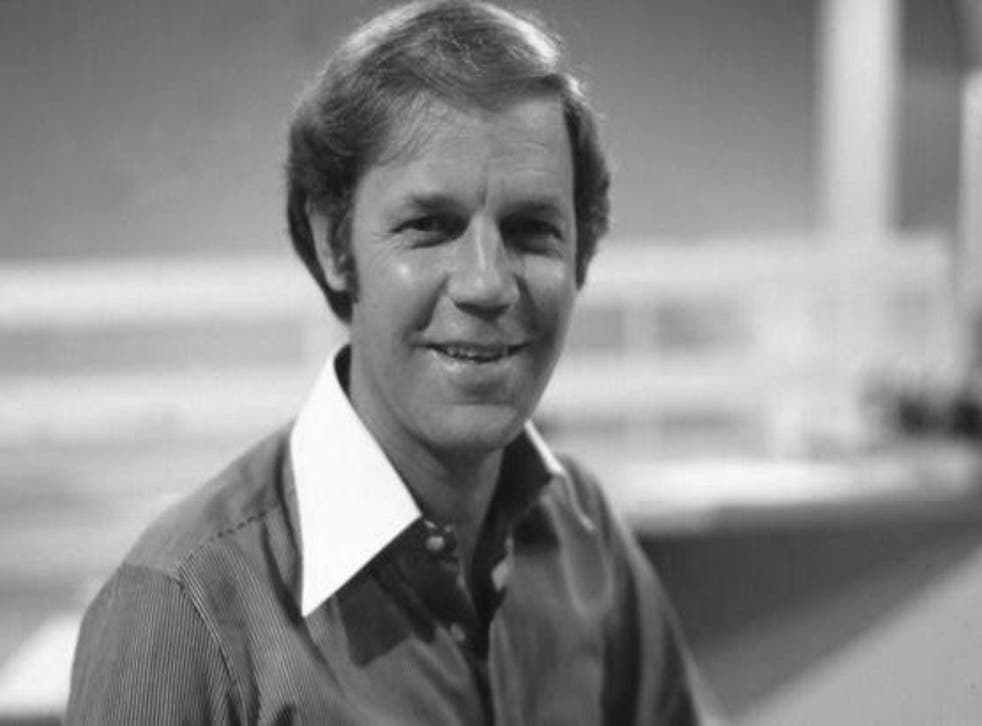 Brian Cant was the voice and face of children's television for young people growing up in the Sixties and Seventies, presenting the programmes Play School and Play Away and as the narrator and voice of the characters in the animated shows Trumpton, Camberwick Green and Chigley. With his friendly, child-like enthusiasm and playfulness, he brought delight to young viewers from the very beginning.
Cant was born in 1933 in Ipswich and educated at Northgate Grammar School for Boys. At the local Hippodrome he loved to watch music hall stars, such as Max Miller, and felt inspired to emulate them on stage. He had initially trained as a printer before his first experience of acting at Ipswich Theatre.
Moving to London to pursue his dream, he spent time working with the Mountview Theatre Club, an amateur group. Spotted by an agent, he was offered a role in repertory theatre and never looked back.
Play School was the first programme to be shown on the new BBC Two when it opened in April 1964. Cant joined the following month. Its combination of games, songs and the presenter made the format an instant hit, attracting up to five million viewers by the early Seventies. He recalled in a 1995 interview "...they wanted a programme aimed at the single child at home, so you were working eyeball-to-eyeball... whoever you were talking to, you had to make them feel that they were the only one, that you were doing it just for them..."
Celebrating the programme's 50th anniversary in 2014, Anna Home, former head of BBC Children's, noted that "Play School was absolutely ahead of its time in terms of its content, production techniques and presenting style."
When Gordon Murray sought a voice for his animated trilogy of Camberwick Green, Trumpton and Chigley, Cant was the natural choice. He recalled the recordings of Trumpton, made in the bedroom of the show's composer, Freddie Phillips: "...we would record three episodes in a day. It was as much of a studio as we needed... we would rehearse for an hour, and spend half an hour recording it, with me doing everyone's voice."
In launching Play Away, a Saturday afternoon spin-off from Play School for older children, running from 1971 to 1984, the BBC again chose Cant as a presenter and writer. His co-star, Floella Benjamin, spoke of him as "...a comedy genius who devoted his life to making kids laugh and entertaining them with his brilliance." He also had minor roles in three Dr Who episodes in the Sixties, achieving the unique distinction of being both "ex-ter-min-ated" by a Dalek and annihiliated by a Quark.
He had latterly lived at Denville Hall in Northwood, a home for retired actors. In 2010 he received a special award at the Children's BAFTAs. During his acceptance speech he said "When I was a child I spake as a child, I understood as a child, I thought as a child. When I became a man I spake as a child, I understood as a child, I thought as a child, and they paid me for it...!"
Brian Cant, television presenter, born 12 July 1933, died 19 June 2017
Join our new commenting forum
Join thought-provoking conversations, follow other Independent readers and see their replies