Brian Hitchen: Admired and respected tabloid editor behind whose easy grin was a ruthless and indefatigable chaser of stories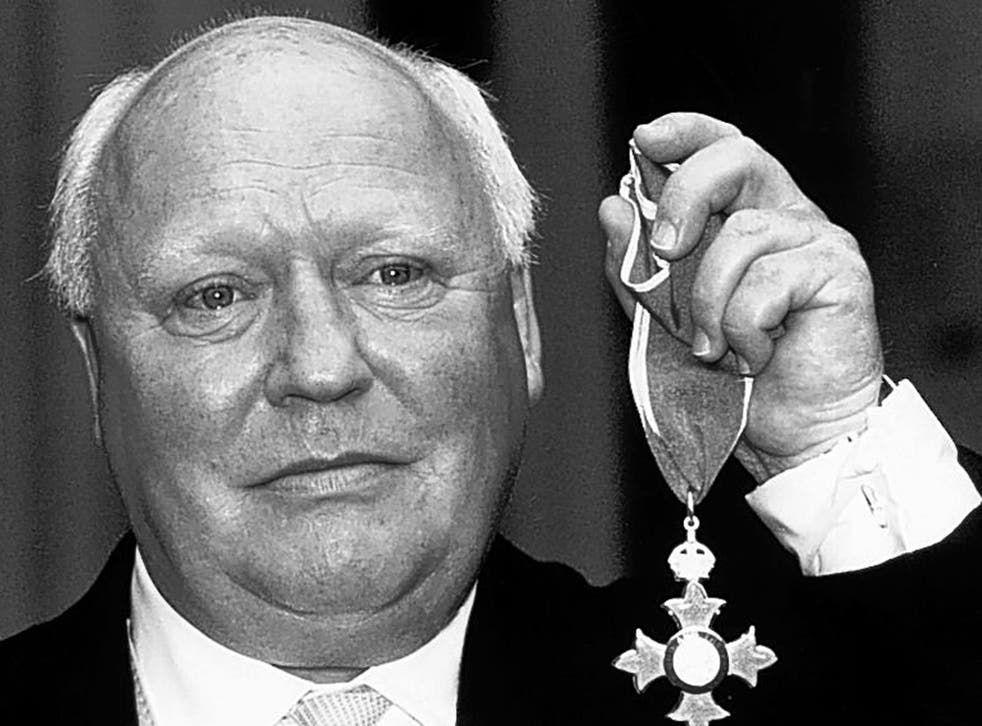 Brian Hitchen was an archetypal tabloid journalist of what is now termed the old school. He was supremely self-confident, ruthless, indefatigable in pursuit of a story and, like many of his contemporaries, scornful of the abilities of today's practitioners of the trade, emerging from what he called "half-baked courses" in journalism.
Most of his career was split between two of the principal tabloid groups, the Mirror and the Express, highlighted by his seven years as editor of the Daily Star, the younger sister of the Daily Express. But the story for which he was most renowned occurred a decade earlier, in 1974, when he was news editor of the Express. It fell to him to co-ordinate the tracking down of Ronnie Biggs, one of the Great Train Robbers, who had escaped from custody and subsequently disappeared.
Following a tip-off, Hitchen sent a team of reporters and a photographer to the Brazilian capital. He operated in the greatest secrecy, so that no rival newspaper should get wind of the story. He told Detective Jack Slipper of Scotland Yard that Biggs had been traced but at first did not say where. "Only five people knew about it, and Slipper and his sidekick from the Yard didn't know where they were going until two days before," said Hitchen. "I bought the tickets to Brazil and gave them to him. The Daily Express threw a party for the news agency that covered Heathrow airport to distract its staff, otherwise they would have seen two Scotland Yard detectives getting on the plane and told everybody." The result was a legendary scoop, even if it did not result in Biggs's recapture: the Brazilians would not allow his extradition because he was about to become a father.
The incident well illustrates why Hitchen, a rotund man with pugnacious features, was liked and admired by colleagues. Another former editor of the Daily Star, Derek Jameson, wrote in his memoir, The Last of the Hot Metal Men: "I have a warm place in my heart for Brian Hitchen, cuddly editor of the Daily Star. He looks like everyone's favourite uncle. Behind the easy grin is a tough newspaperman."
Born in Lancashire in 1936, Hitchen was educated at Hegginbottom School, Ashton-under-Lyne, leaving at 15 to become a copy boy on the Daily Despatch in Manchester. After a year he became a reporter on the Bury Times and then the Manchester Evening News.
In 1957 he graduated to the national press, as a reporter on the Daily Mirror, first in Manchester and later in Fleet Street. In 1963 he joined the paper's Paris office. The role of foreign correspondent appealed to him, and in 1964 he was posted to the US, serving in both New York and Washington. It was a time when the New York bureaux of the Fleet Street papers were lavishly staffed and could afford to send reporters from there all across the country, as well as to the Caribbean, Latin America and the Far East, where Hitchen spent time covering the Vietnam war. Between assignments he was a core member of the group of some two dozen resident British correspondents who would meet convivially of an evening at Costello's bar on Third Avenue.
Returning to London in 1972, he was deputy news editor of the Mirror for a year until being poached by the Express as news editor. In 1976 he was lured back across the Atlantic to be assistant editor of the National Enquirer, a racy American tabloid sold mainly in supermarkets, specialising in lurid tales of the sensational and the supernatural. After a year he was made head of the Enquirer's European bureau but in 1978 accepted an invitation to be assistant editor of Now!, a weekly bankrolled by Sir James Goldsmith which folded after two years.
Hitchens then returned to the Express group as London editor of the Daily Star, launched three years earlier. In 1986 he moved to be deputy editor of the Sunday Express, returning to the Star as editor a year later. In that role he gained a reputation for cool judgement that led in 1991 to his appointment to the new Press Complaints Commission, the self-regulatory body that succeeded the Press Council.
Occasionally he found his roles as editor and regulator to be in conflict. In 1992 Lord McGregor, the first chairman of the PCC, attacked the press in strong terms for its intrusive coverage of the growing rift between Prince Charles and Princess Diana – amounting, he said, to "an odious exhibition of journalists dabbling their fingers in the stuff of other people's souls". Without criticising McGregor openly, Hitchen defied his strictures by running a headline the following day: "It's all true, says Di's pal".
Nevertheless he remained a supporter of self-regulation. Commenting on the Leveson Report in the British Journalism Review last year, he wrote that the PCC should be retained, even if it was "no longer the efficient, unbiased machine it was during my four years as a founding member".
He served on other public bodies, including the Defence, Press and Broadcasting Advisory Committee and the Honours Committee for Media and Broadcasting. Stepping down from the Star in 1994 he returned to the Sunday Express for a year before leaving to establish a public relations firm and to run an Irish magazine publishing company. The Irish connection stemmed from his marriage to Nelli O'Hanlon, from Kildare. Both were killed after being hit by a car in Altea in Spain.
Brian Hitchen, journalist: born 8 July 1936; CBE 1990; married 1962 Ellen O'Hanlon (died 2013; one son, one daughter); died Altea, Spain 2 December 2013.
Join our new commenting forum
Join thought-provoking conversations, follow other Independent readers and see their replies