Brian Matthew obituary: BBC Radio 2 'Sounds of the 60s' presenter 'who started all this DJ lark'
Matthew, who has died aged 88, once recalled being trapped on a plane with The Beatles as fans climbed on its wings, stopping it from taking off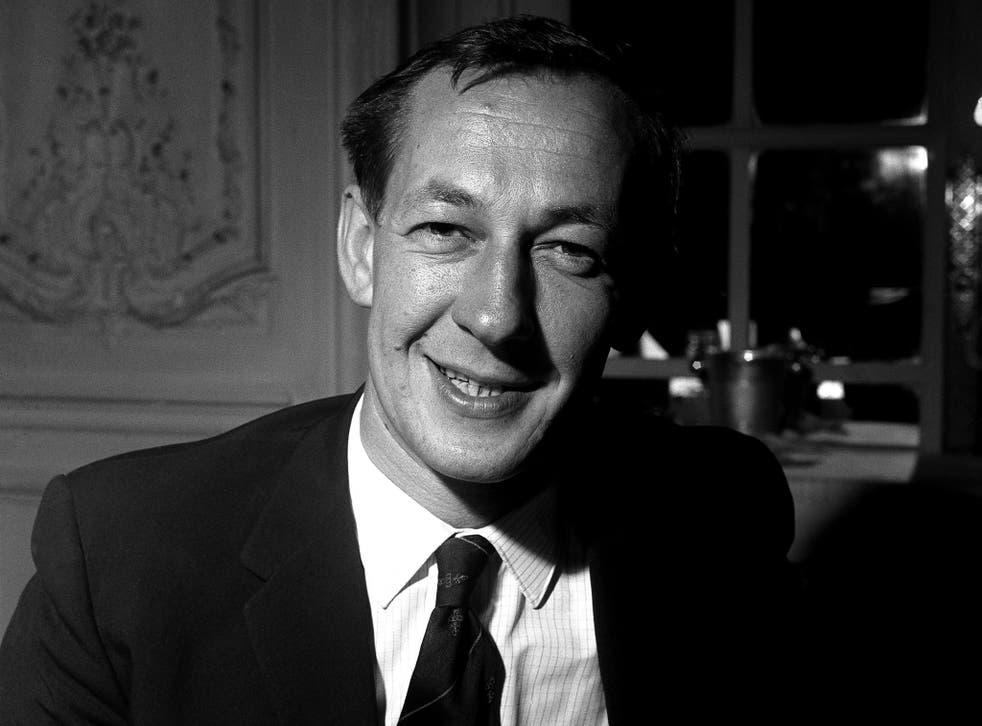 By hosting such long-running and popular programmes as Saturday Club, Thank Your Lucky Stars, Round Midnight and Sounds of the 60s, Brian Matthew had one of the most familiar voices in British broadcasting. When he was introduced to Princess Margaret in the 1980s, she said, "You started all this DJ lark, didn't you?".
Brian Matthew was born in Coventry in 1928. His father worked as a car mechanic, who loved brass band music and conducted the City of Coventry brass band. When the school orchestra needed a trombone player, he taught his son the rudiments of the instrument. Throughout his life, Brian Matthew wished he could play better as he also dabbled with organ, clarinet and saxophone.
In 1946, Matthew was conscripted and to his good fortune, he was posted to the British Forces Network in Hamburg. He was in his element and he worked alongside many names who became familiar such as Cliff Michelmore, Nigel Davenport and Alexis Korner.
In 1949, Matthew studied at Rada and then became an assistant stage manager at the Old Vic. In 1951, he married Pamela Wickington, a young actress, also at the London theatre. They wanted to work in the same touring companies, but in 1952 he was given a contract at Radio Nederland, which was based in Hilversum. Their son Christopher was born there in 1954.
When his wife wanted to return, he accepted menial jobs but soon found employment as a news reader for the BBC Home Service, studying under the veteran broadcaster, John Snagge. He moved to the Light Programme and presented the occasional programme such as Housewives' Choice. He was the announcer for the comedy programmes, Take It From Here and Hancock's Half Hour. Matthew told me in 1991, "Tony Hancock would come to the studio alone every week, sit in the front row with his hat and overcoat on and he would thumb through the script. He was muttering, 'This is not funny, what is this rubbish?' but everybody knew that he would make it very funny indeed."
In June 1957, the BBC producer, Jimmy Grant, devised Saturday Skiffle Club to highlight a current trend and with Matthew as presenter. The programme was criticised within the BBC for featuring too many American songs and hence, local folk music was added. In October 1958, the programme was expanded to the two-hour Saturday Club and now encompassed jazz, pop and rock'n'roll music. Because of an agreement with the Musicians' Union over needletime, the Corporation saw Saturday Club as an opportunity to include as much live music as possible, most of it being recorded during the week at the Playhouse Theatre on the Embankment.
Matthew regarded this as a considerable advantage: "We could do things that couldn't be done on commercial records because of contractual obligations. We had Eric Burdon singing while Georgie Fame and Zoot Money were blasting away at the same keyboard. We did a session with Gene Vincent and Eddie Cochran and they got together on stage and jammed for 10 or 15 minutes, which was great. Our engineer came out of the control cubicle onto a balcony overlooking the theatre and said, 'Wonderful, wonderful, but was I supposed to record that?'"
Saturday Club was extremely popular with teenagers and it created many stars. It featured ambitious live broadcasts from the Royal Albert Hall and Matthew, who had adopted a formal approach and a BBC accent when reading the news, spoke normally and became known for the greeting, "Hello me ol'mateys". He was reprimanded when he impersonated John Snagge's voice at the start of one broadcast. Starting in 1960, there was a similar show featuring Matthew on Sunday morning, Easy Beat, which he also produced, and it featured current hits played by the likes of Kenny Ball, Clinton Ford, Bert Weedon and the John Barry Seven.
Matthew was approached by Cliff Adams, who had been contracted to produce a TV commercial for the sweets, Murraymints. Matthew said that his contract with the BBC forbade his participation, but Adams said, "Who will tell them?" When the commercial was broadcast, everyone recognised Matthew's voice and he was forced to resign. The Light Programme still wanted Matthew as a presenter and so he was hired on a freelance basis and found himself earning four times as much. As a result, he was able to indulge his passion for boats.
From 1961 to 1966, Matthew also presented the pop show, Thank Your Lucky Stars for ABC-TV where the stars mimed to their latest releases. One week Matthew had to wrestle with Frankie Townsend who was hoping for pop stardom. The programme incorporated Spin-a-disc in which Janice Nichols came up with her catchphrase, "Oi'll give it foive." Matthew made two records: "What's It All About, Eh?" (1960) with Pete Murray and "Trad Mad" (1961) on which he impersonated trad jazz singers.
Matthew had several dealings with The Beatles and, in 1964, covered their second American tour, staying in the same hotels and travelling in their plane: "We landed in Houston and there are some very funny little airfields in America. Some are no more than dirt strips with a couple of buildings. There was a gang of kids to meet the Beatles and they not only surrounded the plane, they climbed on to it. They were on the wings, flicking cigarette butts around, and it was terribly dangerous. We were locked in the plane and Ringo was standing at the door, making us laugh by saying 'Beatles and children first.' There was only a modicum of security and eventually the kids were cleared from the plane and we were allowed out."
The advent of Radio 1 in 1967 effectively killed Saturday Club, although it did keep going for a year with Keith Skues as the presenter. Matthew worked on several programmes, often for the World Service, and for Radio 2. At different times, he presented both the drive-time show, Roundabout, and Late Night Extra. He spoke to celebrity guests in My Top Twelve, a Radio 1 programme that took its lead from Desert Island Discs. In 1976, he produced a wholly unexpected No 1 album, 22 Golden Guitar Greats, by Bert Weedon.
During all this time, Matthew and his wife were involved in plays and theatrical events, and even had a 50 seat theatre at their home. With his wide knowledge of theatre, he was an excellent host for the Radio 2 arts programme, Round Midnight, which started in 1978. The producer Steve Allen often gave Matthew challenges such as two-hour live programmes from the Edinburgh and Chichester festivals. Matthew said: "We had four magazine items in a two-hour show every night, none of which ran more than 10 minutes and the rest was all music. I would do a longer piece if the guest was someone like Sir Georg Solti. The programme was not at all elitist and it was totally marvellous to work on it. It demanded total attention and I was always out seeing shows and going to concerts or reading books." The programme ended in 1990, the year in which he received a Broadcasting Press Guild Award for his Outstanding Contribution to Radio.
In 1991, Matthew wrote his autobiography, This Is Where I Came In, the title marking his return to professional theatre. Matthew and his wife starred in a touring version of Daisy Pulls It Off and Matthew appeared in the first UK production of a Snoo Wilson play, Lynchville. In 1990, Matthew started presenting the very popular Sounds Of the 60s, which often incorporated interviews and sessions from his Saturday Club years. Listeners could hear that his voice and manner had changed little with the years, and he left the programme through illness in September 2006, being replaced by Johnnie Walker before returning in February 2007. After Matthews was forced to take another break due to illness between November 2016 and January this year – when lyricist sat in – the BBC announced he would be retiring in January, and he presented his final show in February. However, Matthews was highly critical of the way the BBC handled his departure.
"That's absolute balderdash, I was ready and willing and able to go back, and they've just said they are going to put the programme in the hands of other people," he said. "I enjoyed doing the show very much indeed. I did it for 25 years. I feel very disconcerted, I must say."
Brian Matthew, radio presenter: born Coventry 17 September 1928; married Pamela 1951 ;married, 1 son; died 8 April 2017
Register for free to continue reading
Registration is a free and easy way to support our truly independent journalism
By registering, you will also enjoy limited access to Premium articles, exclusive newsletters, commenting, and virtual events with our leading journalists
Already have an account? sign in
Register for free to continue reading
Registration is a free and easy way to support our truly independent journalism
By registering, you will also enjoy limited access to Premium articles, exclusive newsletters, commenting, and virtual events with our leading journalists
Already have an account? sign in
Join our new commenting forum
Join thought-provoking conversations, follow other Independent readers and see their replies