Candy Atherton: Popular former Labour MP renowned for her service
She followed in her father's footsteps as a journalist at the Daily Mirror and then entered politics, winning a safe Tory seat for Labour in 1997
Harriet Marsden
Wednesday 08 November 2017 13:48 Comments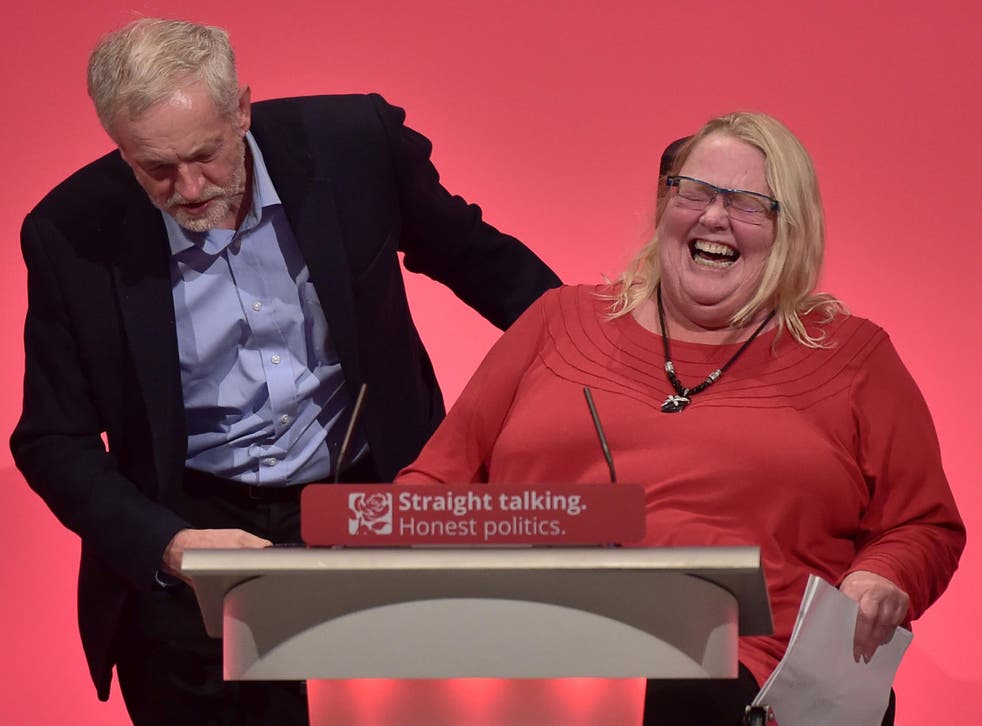 Candy Atherton dedicated her life to achieving social justice, first as a journalist and then as a politician. She entered Parliament as part of the landslide which swept Tony Blair to power in 1997. She unseated Conservative MP Sebastian Coe from the safe Tory seat of Falmouth and Camborne, in Cornwall.
After ceding it to the Lib Dems in 2005, she continued to campaign tirelessly for women's political advancement, disability rights and rural housing reform. She served as a councillor for eight years until her death from a stroke, aged 62.
She succeeded in persuading Blair to "disaggregate" Cornwall's economic statistics from Devon's and secured £310m in EU funding for the region.
Before she became an MP, her record of advocacy included successfully campaigning against the deportation of a Camborne resident of 17 years who happened to be an illegal immigrant from Hong Kong.
A fan of ale, in Parliament she made the case for pub chains to give Cornish brewers a fighting chance. "Beers and ales are part of our heritage and a local brew with a Cornish pasty in a country pub is one of the many great attractions we have to offer visitors," she said.
Born Candice Kathleen Atherton in 1955, she went to an all-girls Catholic school in Surrey, followed by a grammar school in West Sussex where she later was to co-found a shelter for female victims of domestic violence.
As a young CND campaigner, she had opposed the Falklands War but voted in favour of the Iraq war in 2003.
After graduating from the Polytechnic of North London with a BA in Appliedand Social Studies, Atherton began work as a journalist, writing features alongside her father Dennis at the Daily Mirror. Her mother, Pamela Osborne, was a businesswoman. In 1984, she had co-founded Everywoman, a short-lived magazine which sought to empower women collectively rather than focusing on the individual – a position dubbed "post-feminism".
Her writing soon took a turn for the more overtly political when she co-authored a book on housing for single homeless people in north London. Also in the Eighties, after serving as the Chair of a Women's and Disability Committee, she was elected as Mayor of Islington, in north London, in 1989, where she served for a year.
Atherton was first nationally recognised for both her politics and feminism when in a blaze of publicity in 1995, she was selected from the country's first all-female shortlist of Labour candidates.
She married a Cornishman, Broderick Ross, a shipwright and a photographer, in 2002, who she met during her campaigning.
Atherton, who died unexpectedly during the night, persuaded Cornwall to become a living-wage council, fought passionately for Falmouth hospital against cuts, oversaw the kicking off of the Surestart scheme and even secured "seagull-proof" bin bags for every house in her ward.
She is widely regarded as a brave, tenacious and remarkable individual, who battled illness with the same vigour as she did injustice. She once succinctly and accurately summed herself up: "I am known as someone who gets something done and have tried to help people with both small and big problems."
Candice Kathleen "Candy" Atherton, politician and local councillor, born 21 September 1955, died 30 October 2017
Register for free to continue reading
Registration is a free and easy way to support our truly independent journalism
By registering, you will also enjoy limited access to Premium articles, exclusive newsletters, commenting, and virtual events with our leading journalists
Already have an account? sign in
Join our new commenting forum
Join thought-provoking conversations, follow other Independent readers and see their replies