Cedar Walton: Pianist and bandleader who played with Coltrane
Brian Priestley
Tuesday 10 September 2013 17:02 Comments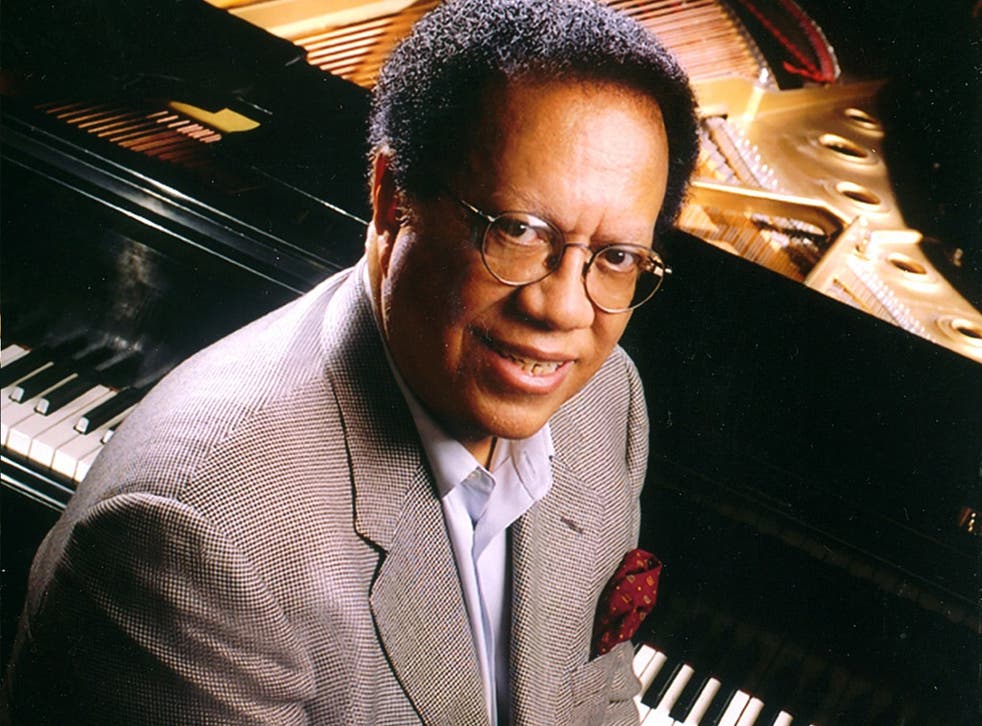 The pianist, composer Cedar Walton has been known to jazz audiences for over five decades, and is likely to be remembered as an exemplar for fellow musicians, rather than a populist hero. But his association with the group of Art Blakey, and a briefer one with John Coltrane, gave him the necessary background for a successful career as a bandleader in his own right.
His initial ambitions were relatively modest. Inspired as a teenager by seeing pianist Hank Jones, who played backings for major instrumentalists and vocalists such as Ella Fitzgerald on the early tours of "Jazz At The Philharmonic", Walton felt that this was what he wanted to do. "I didn't want to be a star, I wanted to be skilled in the background," he said, reminiscing about his career.
Brought up in a middle-class household in South Dallas, Walton was taught some of the classical piano repertoire by his mother Ruth, who described her son's groping efforts at composing his own music as "making up pieces". He told pianist-broadcaster Bill Charlap on National Public Radio's Piano Jazz programme in 2008, "It was just something I thought I could do – even though I couldn't [at the time]." While at Lincoln High school he studied under the bandmaster JK Miller and played glockenspiel in the marching band alongside future Ray Charles sideman David "Fathead" Newman.
Anxious to shake the dust of Dallas off his feet, Walton went to university, first in New Orleans and then Denver where, from 1951-54, he studied composition and music education. He worked regularly at an after-hours club where visiting musicians of the calibre of Dizzy Gillespie and Charlie Parker would play with the locals, inspiring him to move to New York in 1955. But having deferred his national service, Walton spent two years in the army, much of it in Germany.
On his return to New York he played frequently at the Birdland club and got to know John Coltrane and one of his heroes, Thelonious Monk. As well as deputising for Monk in the group that included Johnny Griffin and Roy Haynes, Walton played in a one-off performance at Birdland with Coltrane. The saxophonist was preparing music for the first album in which he had total control of the repertoire, Giant Steps (1959), and he used Walton in the initial recordings of the title track and "Naima". But dissatisfied with his own performance Coltrane re-recorded these, the versions with Walton only surfacing 15 years later.
The pianist began touring with trombonist JJ Johnson, and then the "Jazztet" of Art Farmer and Coltrane's friend Benny Golson. Golson's former employer, Art Blakey, invited Walton into the famous Jazz Messengers, which he joined on the same day in 1961 as the trumpeter Freddie Hubbard.
He finally had a chance to indulge his love of composing: "Blakey insisted on us writing… When we would get enough, we would go into the studio and record it," he said in a 2010 interview with the pianist-journalist Ethan Iverson. The fruits of this period, tunes such as "Mosaic" and "Ugetsu", sealed his reputation as a writer of material that was catchy while challenging the musicians playing alongside him.
More than three years with the Messengers led to Walton being a regular participant in recordings on Blue Note and Prestige, and making his first album as a leader for the latter company. As well as accompanying the singer Abbey Lincoln he began running his own groups in the 1970s. His occasional use of electric keyboards led to two albums each on the major labels RCA and CBS, which contained such memorable items as "The Maestro", dedicated to Duke Ellington, and "Latin America".
His influence on the traditional piano was longer lasting, and his acoustic quartets, which often toured in Japan and Europe with regular stops at Ronnie Scott's in London, created other tunes (including "Bolivia" and "Firm Roots") which have become standards for younger players.
It's revealing that both Charlap and Iverson exceeded the conventional politeness of interviewers in emphasising how much they admired Walton's competence and creativity. The young British vocalist Michael Mwenso has said that "He really was a musician's musician – he could ... play behind any singer or band and make them sound 100 per cent better, all while maintaining his own original sound." Awarded a National Endowment for the Arts Jazz Masters fellowship in 2010, Walton remained continuously active, appearing at New York's Village Vanguard as recently as July.
His own verdict on his career was, "I'm extremely fortunate to have been here early enough to meet the likes of Thelonious Monk, Art Blakey, Dizzy Gillespie, Erroll Garner. Even Miles Davis... The strongest in my memory is Thelonious Monk, who talked through his teeth a lot. He'd say, 'Play your own shit'. And that's what I'm doing."
Cedar Anthony Walton Jr, pianist and composer: born Dallas 17 January 1934; married 1995 Martha (four children from previous relationships); died Brooklyn 19 August 2013.
Register for free to continue reading
Registration is a free and easy way to support our truly independent journalism
By registering, you will also enjoy limited access to Premium articles, exclusive newsletters, commenting, and virtual events with our leading journalists
Already have an account? sign in
Join our new commenting forum
Join thought-provoking conversations, follow other Independent readers and see their replies