'Chopper' Read: Criminal whose life story became a successful film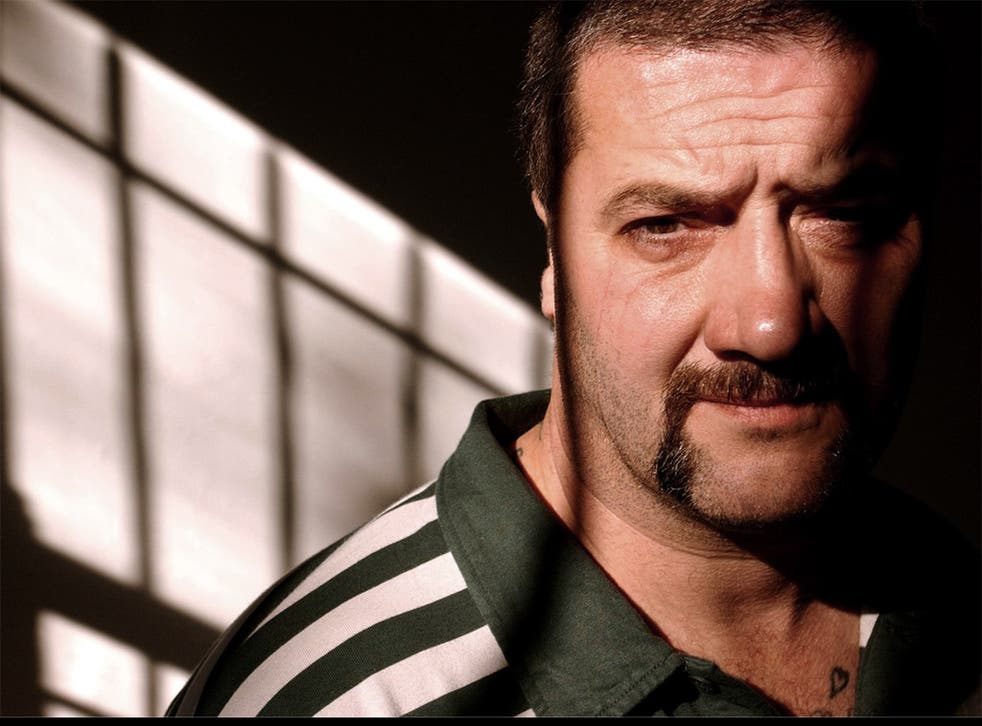 Not too many attempts are made to kidnap judges from their own courts. One who tried and failed was "Chopper" Read. On 26 January 1978 he made an abortive attempt to snatch County Court Judge Martin to obtain the release of his then friend, Jimmy Loughnan, from J Ward at Ararat Prison in Victoria.
He took the lift to the sixth floor, where Martin was in court, walked over to the bench and threatened him with a firearm. He was disarmed by the tipstaff. Despite the plea by his barrister, who perhaps unrealistically described Read as "a comic character Charlie Chaplin would have portrayed sympathetically", he got 13 years. He later wrote to the judge apologising; Martin replied, saying he realised it was nothing personal.
Later that year another friend of Read, the armed robber Amos Atkinson, held diners hostage in the Italian Waiters' Club in Melbourne's CBD, or central business district, saying he would begin to kill them if Read was not released within 24 hours. The siege ended ingloriously; the police arranged for Atkinson's mother to come to talk to him, she arrived in her dressing gown and promptly hit her errant son over the head with her handbag. But if this seems like a Keystone Cops script it should be remembered that in his day Read was regarded as a stone-cold killer, one of Melbourne's most dangerous criminals.
Mark Brandon Read was born in 1954, the child of a former soldier and a mother who was a devout Seventh Day Adventist, was brought up in the then blue-collar suburbs of Fitzroy and Collingwood. In his teens, already a leader of a fighting gang, he began his criminal career proper by extorting money from drug dealers. Later he emulated the earlier Sydney Toecutters, who extracted money from other criminals by using bolt-cutters or blow torches on their victims' feet. More than a decade followed of extortion, robbery, beatings (administered and received) and killings.
He claimed to have killed 19 people, but later reduced this to "between four and seven". One victim was certainly the drug dealer Siam "Sammy" Ozerkam, who he shot dead in the car park of the St Kilda nightclub Bojangles on 12 June 1987. Claiming self-defence, he was acquitted. Read had, he said, been wearing a bullet-proof vest supplied to him by the police.
By the 1970s he was in Pentridge Prison's brutal H Division, and it was then he persuaded fellow inmate Kevin Taylor to cut off his ears to get a move to the prison hospital and obtain some respite from the brutality. One suggestion is that this is the basis of his nickname. Another is that it came from the size of his member, but Read claimed it derived from a cartoon character. Sometimes he also claimed that his ears were cut off for a bet. As with many Read stories, there were a number of different versions.
Undoubtedly in H Division he led the so-called "Overcoat Boys" gang in a fight with a team of imprisoned members of the Federated Ship Painters and Dockers Union led by a multiple contract killer. The story went that the fight blew up over who had eaten the sausages which were to be served as a Christmas treat in 1975. Each inmate of H division was to receive two. Read was in charge of bringing them from the kitchen but arrived empty-handed and was accused of eating all 60, something to which he took exception. War broke out.
All this was merely an excuse. What the dockers really wanted was the life of Billy Longley, who had challenged for the leadership of the union and was serving life for the murder of its secretary, Pat Shannon. Read admired Longley, who he reckoned had taught him the virtue of patience as well as strategy and tactics, and he was determined to protect him. The Boys' name derived from the overcoats which concealed a variety of home made weapons, worn even in the height of summer, ignored by prison officials.
In the subsequent war over the protection of Longley and for supremacy on H wing, prisoners, including Read, were icepicked, stabbed and bashed, while acid was thrown on Longley's bedding. It ended in 1979, when Read was stabbed in the back by his former friend, Jimmy Loughnan, and lost several feet of his intestines. Loughnan either considered that Read's plan to eliminate the opposition was taking things too far even for Pentridge – or, more likely, took a contract from the Painters and Dockers to kill Read.
After his release, in spring 1992 Read was sentenced to six years in Tasmania for shooting Sid Collins, a member of the Black Uhlans Outlaw Motor Cycle Gang, and was declared a Dangerous Criminal under the Tasmanian Penal Code. While in prison he began a correspondence with the journalist and publisher John Silvester, and this series of letters became the semi-autobiographical Chopper, the first in a series of more than 10 factions. How many of the stories he told in them are true has been challenged but the books, particularly the early ones, became best-sellers.
Leaving prison in 1998 Read turned his undoubted talents to painting and writing and in 2005 joined a successful club circuit lecture tour with the Australian Rules footballer Mark "Jacko" Jackson and the disgraced former New South Wales detective, Roger Rogerson. When the biker Read had shot, Sid Collins, then involved in a Russian mail-order bride business, disappeared in Queensland in August 2002, Read was briefly questioned. He denied any involvement, although in a recent version of his life he did accept that he had shot Collins in 1992.
Between the ages of 20 and 38 Read was imprisoned for all but 13 months, but in the last 20 years of his life he became a celebrity ex-criminal with a beer – "Chopper Heavy" – and a board game named after him. Chopper, the 2000 film of his life with the comedian Eric Bana in the title role, was well received, and Read donated his share to the Royal Children's Hospital, Melbourne. The following year he featured in a TV commercial warning of the risks of drink-driving. In 2006 he appeared in another, denouncing domestic violence. In 2011, suffering from the hepatitis C he claimed to have contracted in Pentridge, he declined a liver transplant saying he considered himself well down the list of worthwhile recipients.
Celebrity criminals receive a great deal of fan mail, particularly from women, and the heavily tattooed but engaging Read was one of them. In 1995 he married Mary Ann Hodge. They had a son, Charlie. After his divorce he married his friend of many years Margaret Cassar. She and their son Ray survive him, as does Charlie.
James Morton
Mark Brandon Read, criminal and author: born Melbourne 17 November 1954; married 1995 Mary Ann Hodge (divorced 2001; one son), 2003 Margaret Cassar (one son); died Melbourne 9 October 2013.
Register for free to continue reading
Registration is a free and easy way to support our truly independent journalism
By registering, you will also enjoy limited access to Premium articles, exclusive newsletters, commenting, and virtual events with our leading journalists
Already have an account? sign in
Register for free to continue reading
Registration is a free and easy way to support our truly independent journalism
By registering, you will also enjoy limited access to Premium articles, exclusive newsletters, commenting, and virtual events with our leading journalists
Already have an account? sign in
Join our new commenting forum
Join thought-provoking conversations, follow other Independent readers and see their replies