The Independent's journalism is supported by our readers. When you purchase through links on our site, we may earn commission.
Obituary: Chuck Blazer, US football official who indulged in global corruption before he exposed it
The former youth coach who helped bring the United States onto the world football stage eventually became one of the most powerful – and notorious – men in the sport
Matt Bonesteel
Monday 17 July 2017 13:37 Comments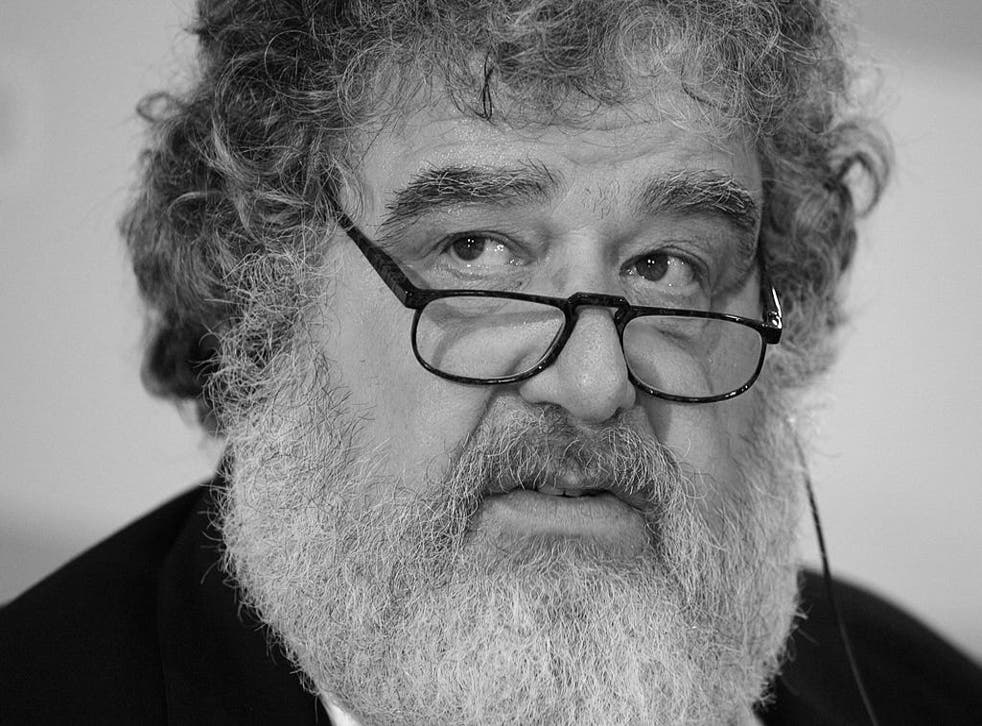 In 2009, the journalist David Conn first encountered Chuck Blazer at a luxury hotel in Abu Dhabi, where Blazer was overseeing that year's Club World Cup as a member of Fifa's executive committee.
Somewhat stunned by the sight of a fantastically obese man in a motorised mobility scooter barking orders at nearly everyone in sight, Conn eventually was given a private audience and Blazer began to regale him with stories of his rise to one of the most powerful men in world football, starting with how he helped create one of the defining fads of the early 1970s.
"I made the smiley faces," Blazer told Conn, as recounted in his recent book, The Fall of the House of Fifa.
Like a lot of things Blazer said and did, in a life that ended Wednesday at the age of 72, that statement was only about half true. He didn't actually invent the smiley face badges – a claim he had been making for years – but instead ran a factory in Queens, New York, that manufactured them for the entrepreneurs who came up with the idea.
The agreement ended, however, after he was caught selling the badges out of the factory's back door to companies that didn't have a license to sell them.
Such was the complicated life of Chuck Blazer, a man who could undeniably claim to have helped push the United States into the world football spotlight, yet did so via wholly unethical and illegal means, enriching himself and other captains of the sport and directly leading to the downfall of the regime that allowed it all to happen.
"I've known Chuck for a lot of years. He did a lot for the sport. Sorry about all the issues regarding Fifa, but he was a good man," US men's national team coach Bruce Arena said on Wednesday. "He helped the sport in the United States."
And it took an improbable rise for him to do so. According to Buzzfeed's Ken Bensinger, Blazer began coaching his son's youth football team in the mid-1970s – despite not knowing much about the sport. But thanks to his keen administrative skills, he soon moved up the ranks of his son's league and then the association that ran youth games in all of eastern New York state.
In 1984, he was elected as a vice president to the US Soccer Federation (USSF), which oversees the sport at all levels in America. Somehow, he got Brazilian legend Pele to campaign for him.
At Blazer's urging, American football got serious about growing the sport via the national men's team, which had played just two matches between 1981 and 1983, but played 19 in the two years that followed Blazer's election.
Soon the US was bidding to host the World Cup, which it did in 1994, as well as regularly earning the right to play in it after a drought that stretched from 1954 to 1990. The USSF also created a national women's team that would eventually dominate the sport during Blazer's time there.
As a USSF executive, Blazer found himself on the board at the Confederation of North, Central American and Caribbean Association Football (CONCACAF). There he joined forces with Jack Warner, a Trinidadian schoolteacher whom he helped get elected as CONCACAF president, with Blazer serving as his secretary general.
And that's where Blazer's appetite for corruption began. In 1990, he and Warner signed a contract between CONCACAF, and a company called Sportvertising that Blazer recently had formed. Bensinger described what that entailed:
"Under the terms of the eight–page retainer agreement, Sportvertising would provide CONCACAF with an employee who would carry out the duties of the general secretary. In exchange, CONCACAF would provide office space and administrative support and pay Sportvertising a series of fees plus a 10 per cent cut of certain types of revenue, including 'sponsorships and TV rights fees'. At the time, CONCACAF had virtually no TV deals and brought in scarcely $140,000 a year…"
An employment lawyer who reviewed the contract for BuzzFeed called it "unreal", noting that in addition to the 10 per cent share of TV sponsorship and rights deals, it gave Blazer 10 per cent of the cash value of barter and in–kind deals, a fixed monthly "administrative fee" and an additional 10 per cent cut of the administrative and TV sponsorship fees – in essence, a fee on fees.
It also provided an unspecified amount for benefits such as vacation pay, a per diem in addition to reimbursement for travel expenses, and two life insurance policies with Blazer's estate as beneficiaries.
Those barely existent TV deals soon exploded into contracts worth hundreds of millions of dollars, and Blazer's opportunity for enrichment only grew when he was elected to Fifa's ruling executive committee in 1996, a position he held for 17 years.
Blazer lived well, using CONCACAF money to rent out a whole floor of Trump Tower in Manhattan and famously reserving one of the rooms solely for his cats. But it all was based on a system of fraud, bribery, kickbacks and tax evasion, and it all crumbled in November 2011 when an FBI agent tapped him on the shoulder as he was scooting up East 56th Street in Manhattan.
Presented with evidence that he had committed crimes that could land him in prison for the rest of his life, Blazer quickly agreed to wear an FBI wire into meetings with other top officials from Fifa. In exchange, he pleaded guilty in 2013 to 10 counts of racketeering, wire fraud, money laundering and tax evasion, agreeing to pay back more than $11 million in taxes and to testify against his former Fifa colleagues in court.
Already claiming to be suffering from rectal cancer, diabetes and heart disease, Blazer never served a day in prison. But the evidence he collected helped the US Department of Justice hand down indictments against 18 Fifa and sports marketing officials. Against this backdrop of massive wrongdoing, long–time Fifa president Sepp Blatter announced his resignation in 2015. One month later, Fifa banned Blazer from world football for life.
"Chuck hoped to help bring transparency, accountability and fair play to CONCACAF, Fifa and football as a whole," his lawyers said in a statement announcing his death. "Chuck also accepted responsibility for his own conduct by pleading guilty and owning up to his mistakes. Chuck felt profound sorrow and regret for his actions.
"His misconduct, for which he accepted full responsibility, should not obscure Chuck's positive impact on international football."
Charles Gordon Blazer, businessman and sports administrator, born 26 April 1945, died 12 July 2017
© Washington Post
Register for free to continue reading
Registration is a free and easy way to support our truly independent journalism
By registering, you will also enjoy limited access to Premium articles, exclusive newsletters, commenting, and virtual events with our leading journalists
Already have an account? sign in
Join our new commenting forum
Join thought-provoking conversations, follow other Independent readers and see their replies