Clive Burr: Drummer with Iron Maiden
Wednesday 27 March 2013 20:30 GMT
Comments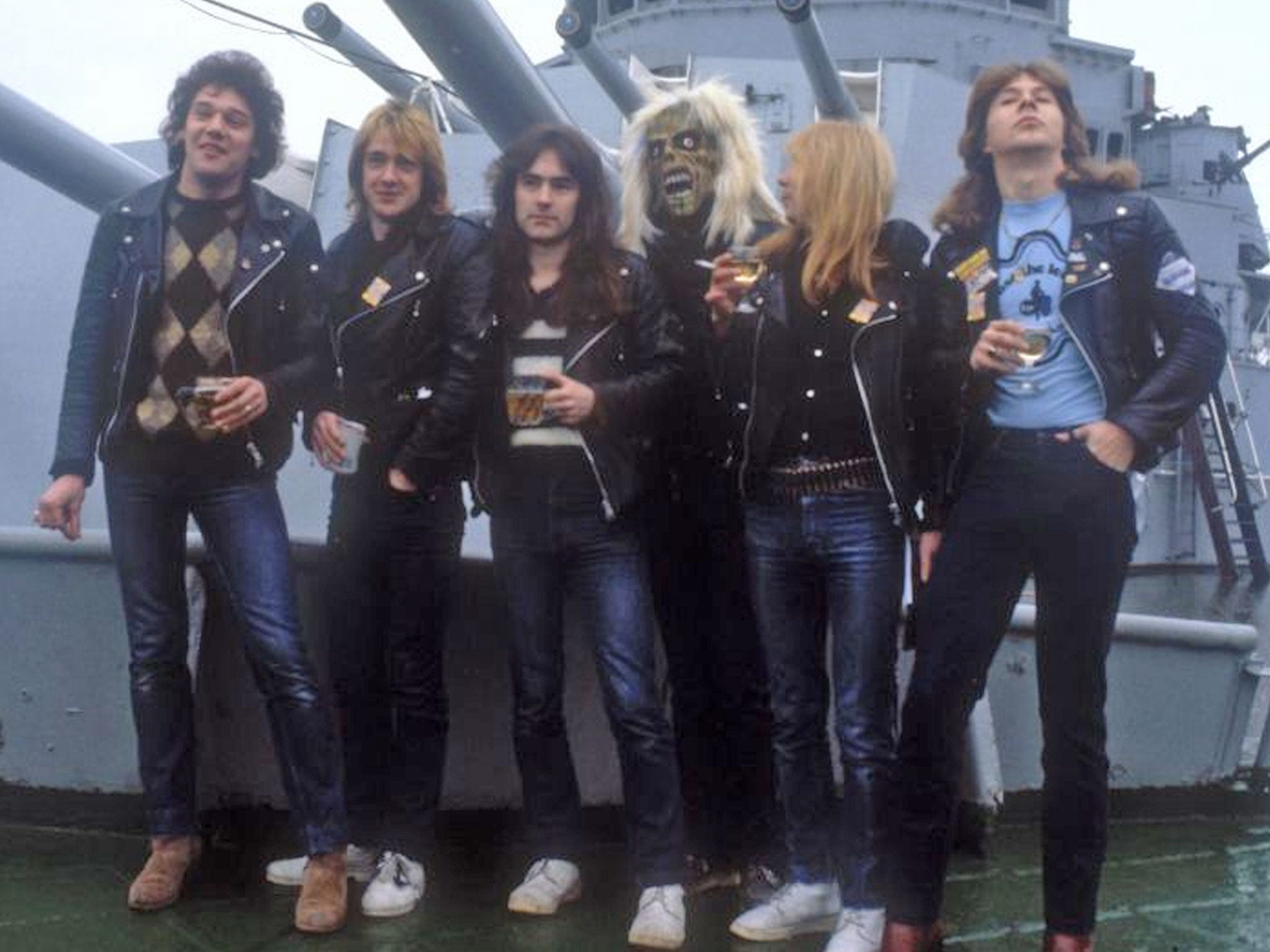 Over the past 33 years Iron Maiden have flown the flag for British heavy metal around the world, playing over 2,000 concerts and making such a strong connection with their fanbase that they have sold more than 85 million albums despite receiving little daytime radio airplay.
Clive Burr was the powerhouse drummer on the group's first three albums – their 1980 eponymous debut, 1981's follow-up Killers and their first No 1, 1982's The Number Of The Beast.
His steady drumming and distinctive fills propelled both "Run To The Hills", the group's breakthrough hit and early signature song, and the title track of their third album into the Top 20, and enabled them to steam ahead of their New Wave Of British Heavy Metal contemporaries. However, in 1982, when Burr's father died while Maiden were touring the US, the drummer flew back to the UK to help his family cope with the bereavement. His bandmates continued with Nicko McBrain, who had previously drummed with Streetwalkers and the French band Trust, in his stead.
"I knew Nicko," Burr told Classic Rock two years ago. "He loved the band, he loved being part of it all. And the rest of the band liked him." When Burr returned to the US a fortnight later, he "could tell something wasn't right," and he was ousted. "I was too upset to feel angry about it. I guess they had their reasons," he said, refuting the claim that he was more of a party animal than the others. "There was a grieving period – I grieved for my dad and I grieved for my band – and then I brushed myself down and got on with it."
Born in 1957, he grew on the Manor Park estate in the East End of London. By the early 1970s he was into the heavy rock of Deep Purple and idolised their drummer, Ian Paice. So impressed were his parents by his playing on the makeshift kit he'd assembled that they bought him a proper set of drums. He joined a group called Maya, and was a member of Samson, early exponents of the New Wave Of British Heavy Metal genre, adding a dash of punk urgency to their "Telephone" and "Mr Rock'n'Roll" singles in 1978.
Samson occasionally played the Bridge House, the Canning Town pub run by the former boxer Terry Murphy, and a favourite haunt of fellow East Enders Iron Maiden. Their bassist, leader and primary songwriter Steve Harris had founded the group in 1976 and been ringing the changes ever since to try to find the line-up best suited to perform his compositions, which were steeped in imagery drawn from horror films, history and mythology.
In December 1979, following the word of mouth around The Soundhouse Tapes, their self-released EP, Maiden signed to EMI but drummer Doug Sampson was let go after recording one track. Harris called in Burr, then working as a runner in the City of London. He did a sterling job on "Running Free", Maiden's first single for the major, as well as their Top 40 debut, and joined vocalist Paul Di'Anno and guitarists Dave Murray and Dennis Stratton to record the epic "Phantom Of The Opera" and the rest of the group's debut, which would prove hugely influential on US groups like Metallica, Megadeth and Slayer.
When I met Maiden in Avignon in autumn 1980, they and their ghoulish mascot Eddie were going down a storm as the opening act for KISS. Hanging out with them and their formidable manager Rod Smallwood afterwards, once the conversation moved away from his beloved West Ham, I could tell that Harris called the shots. Indeed, within a few weeks, guitarist Stratton was replaced by Adrian Smith, while Di'Anno left after Killers.
The group's new frontman, Bruce Dickinson, who had been in Samson after Burr, delivered a trademark operatic performance on "Gangland", co-written by Burr and Smith for The Number Of The Beast. The album referenced The Village Of The Damned sci-fi film and The Prisoner TV series; its title track, introduced by the British actor Barry Clayton, who proved cheaper than Vincent Price, attracted the wrath of religious groups in the US yet went on to sell 14 million copies and establish Maiden.
"My abiding memory of recording The Number Of The Beast album is Steve telling me to slow down," recalled Burr, who also drummed on the band's stand-alone singles "Sanctuary", "Women In Uniform" and "Twilight Zone", as well as Maiden Japan, their 1981 live EP.
Following his exit from Maiden, Burr recorded two albums with Trust, briefly reunited with Di'Anno in the ghastly Gogmagog and formed a group called Escape. In the mid-1990s he was diagnosed with a particularly virulent strain of multiple sclerosis. His Maiden bandmates rallied round and organised benefit concerts to pay for his treatment and help other MS sufferers.
"Clive was a very old friend of all us," Harris said in a statement. "He was a wonderful person and an amazing drummer who made a valuable contribution to Maiden in the early days."
Pierre Perrone
Clive Burr, drummer and songwriter; born London 8 March 1957; partner to Mimi; died London 12 March 2013.
Join our commenting forum
Join thought-provoking conversations, follow other Independent readers and see their replies