Cornelius Gurlitt: Collector who was found to have a cache of art work worth more than a billion euros, some of it looted by the Nazis
Marcus Williamson
Wednesday 07 May 2014 21:21 Comments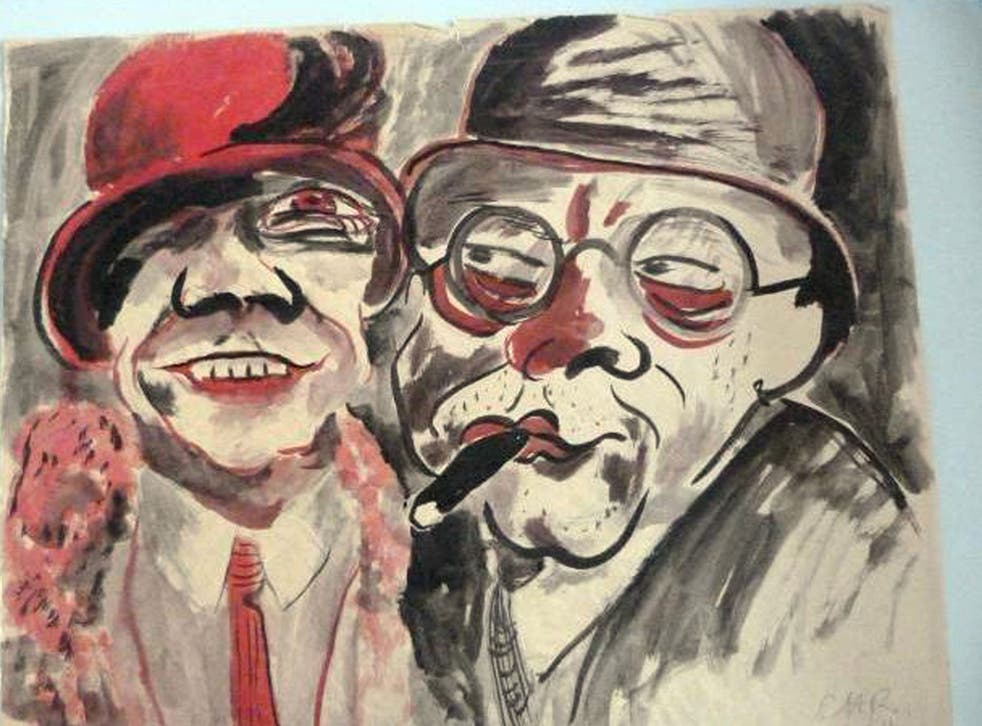 No one would have heard of Cornelius Gurlitt had it not been for a visit to his Munich home in February 2012 by German police, who were amazed by what they found. In a small, nondescript flat were stashed more than 1,200 paintings, drawings and prints by European masters including Dürer, Toulouse Lautrec, Marc Chagall, Henri Matisse and Pablo Picasso, with an estimated value of more than a billion euros.
The discovery was not made public until November last year, when German officials decided to make an announcement, in the hope that it might encourage descendants' families to make claims on the works found. Some 100 such claims have since followed. The original police investigation had been prompted by the discovery by customs officials of 9,000 euros in cash during a routine check following a train journey by Gurlitt from Zurich to Munich.
In February this year investigators found a further cache of art work at another house owned by Gurlitt, in Salzburg. Then last month the German authorities signed an agreement with him, following his assurance that he would co-operate fully with their investigations. The country's culture minister, Monika Grütters, said , "He is committed to the voluntary return of any looted art... We are very pleased that we were able to reach an agreement with Mr Gurlitt and his lawyers, regardless of the ongoing criminal proceedings."
The provenance of the Gurlitt collection has been determined to be from various sources: some pieces had been bought from Jews who fled Germany just before the war during the rise of Nazism, others were acquired following the infamous 1937 exhibition of Entartete Kunst [Degenerate Art] in Munich, at which point they should have been destroyed.
Since the 2012 discovery it has been established that around 380 of the works had been looted by the Nazis during raids on museums and galleries before and during the war. These are now the subject of restitution proceedings. One of the claimants, the retired New York lawyer David Toren, is fighting for the return of Two Riders on the Beach, an oil painting by the impressionist Max Liebermann that hung on the wall at Gurlitt's apartment. Toren's parents were gassed in Auschwitz after they had ensured the safe passage of their sons out of Germany. He has filed suit against the state of Bavaria for the return of the work.
Cornelius Gurlitt was born in 1932 into a prominent German family of artists, composers and collectors. He was one of two sons of the dancer Helene Hanke and Dr Hildebrand Gurlitt, a museum curator and art dealer. His father was one of four dealers who had been authorised by the Nazi regime to sell confiscated artworks abroad. At the end of the War the US Army created its Monuments, Fine Arts and Archives section, a small unit better known as the "Monuments Men", to investigate art stolen by the Nazis. Personnel from that unit had interviewed Gurlitt senior but had not been able to discover his secret. When he died in a car crash in 1956 the hidden cache was inherited by his son.
Gurlitt used one of his middle names, adopting the name of his grandfather, an art historian. He had lived most of his adult life in relative isolation, did not watch television or use the internet and booked hotel rooms months in advance by postal mail. As an article in a German magazine commented, "He spoke to his paintings. They were his friends, the loyal companions that didn't exist in his real life. He considered it is his life's mission to protect his father's treasure, and over the decades he lost touch with reality."
Following the 2012 raid he had gone missing for a period but had then decided to confront the glare of publicity. In an interview last year, following the announcement of the discovery of his collection, he said, "What do these people want from me? ... I'm just a very quiet person. All I wanted to do was live with my pictures." He added, "I haven't loved anything more than my pictures in my life. But hopefully it will all be cleared up soon and I will finally get my pictures back,"
Gurlitt had been ill with a heart condition. He died at home, accompanied by his doctor and a nurse, after returning from hospital treatment. His death still leaves many questions, some of which will now have to be resolved by the courts, such as, for example, whether the 2012 seizure of his collection was even legal. But the most burning question of all, of course, is who now owns this fabulous collection of work?
Dr Uwe Hartmann, the art historian appointed to lead a task force dealing with the hoard, remarked that, "In many cases, we're not dealing with art looted by the Nazis. We must therefore act on the assumption Mr Gurlitt is lawfully in possession of this property."
Gurlitt's spokesman, Stephan Holzinger, said following his death: "It is now the task of the court handling estate matters to determine whether there is a valid will or inheritance contract".
Dr Meike Hoffman of the Art History Institute at Berlin University told The Independent: "Cornelius Gurlitt did not have an easy inheritance in taking over his father's collection. But in doing so, he has unknowingly contributed to the strengthening of provenance research in Germany." µ MARCUS WILLIAMSON
Rolf Nicholas Cornelius Gurlitt, art collector: born Hamburg 28 December 1932; died Munich 6 May 2014.
Register for free to continue reading
Registration is a free and easy way to support our truly independent journalism
By registering, you will also enjoy limited access to Premium articles, exclusive newsletters, commenting, and virtual events with our leading journalists
Already have an account? sign in
Join our new commenting forum
Join thought-provoking conversations, follow other Independent readers and see their replies