Count Carl Johan Bernadotte Comments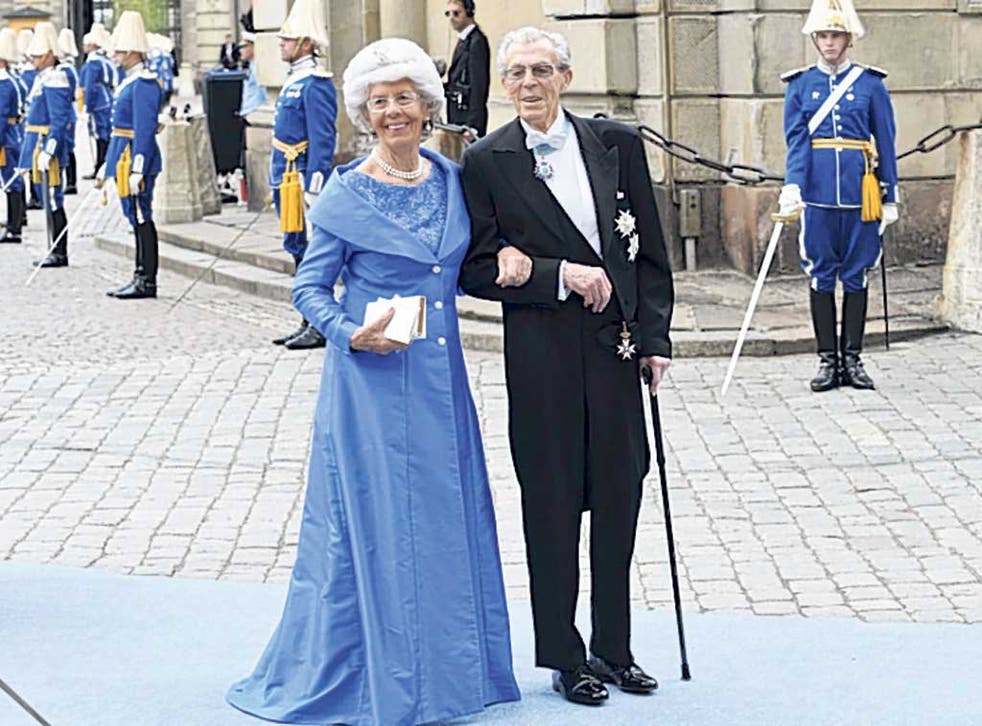 Count Carl Johan Bernadotte, who died on 5 May aged 95, was a member of the Swedish royal family who lost his title and succession rights when he married a commoner. He was also the last surviving grandchild of Queen Victoria.
Born in Stockholm on 31 October 1916, Bernadotte was the youngest of King Gustaf VI Adolf's five children, and was an uncle of the current monarch, King Carl XVI Gustaf. He lost his title of prince and his succession rights when he married a Swedish journalist, Kerstin Wijkmark, the divorced editor of Sweden's Weekly Review, in New York in 1946.
The couple spent five years in New York, where he worked for the Anglo-Nordic Trading Co. They became friends of Greta Garbo, whom they had met on the French Riviera. She accompanied them on a trip to Tunisia in 1974, and the following year stayed with them in their villa outside Bastad in Sweden.
There, Garbo allowed her hostess to photograph her, unaware that she was a journalist, and was upset when the pictures appeared in Ladies' Home Journal accompanying a profile of the actress. Garbo never returned to Sweden.
Unlike his brother Sigvard, who also married a commoner, Bernadotte did not try to have his title restored. He was later made Count of Wisborg by the Grand Duchess Charlotte of Luxembourg; he remarried in 1988 after Kerstin died. Last June he passed the record set by Sigvard to become the longest-lived of Queen Victoria's male descendants; the female record is held by Princess Alice, Countess of Athlone, who lived to 97.
Register for free to continue reading
Registration is a free and easy way to support our truly independent journalism
By registering, you will also enjoy limited access to Premium articles, exclusive newsletters, commenting, and virtual events with our leading journalists
Already have an account? sign in
Join our new commenting forum
Join thought-provoking conversations, follow other Independent readers and see their replies