Damon Harris: Soul singer who joined the ranks of his boyhood idols, The Temptations
"The Temptations had been the most major influence on me. I was very proud to be where I was"
Pierre Perrone
Sunday 24 February 2013 20:33 Comments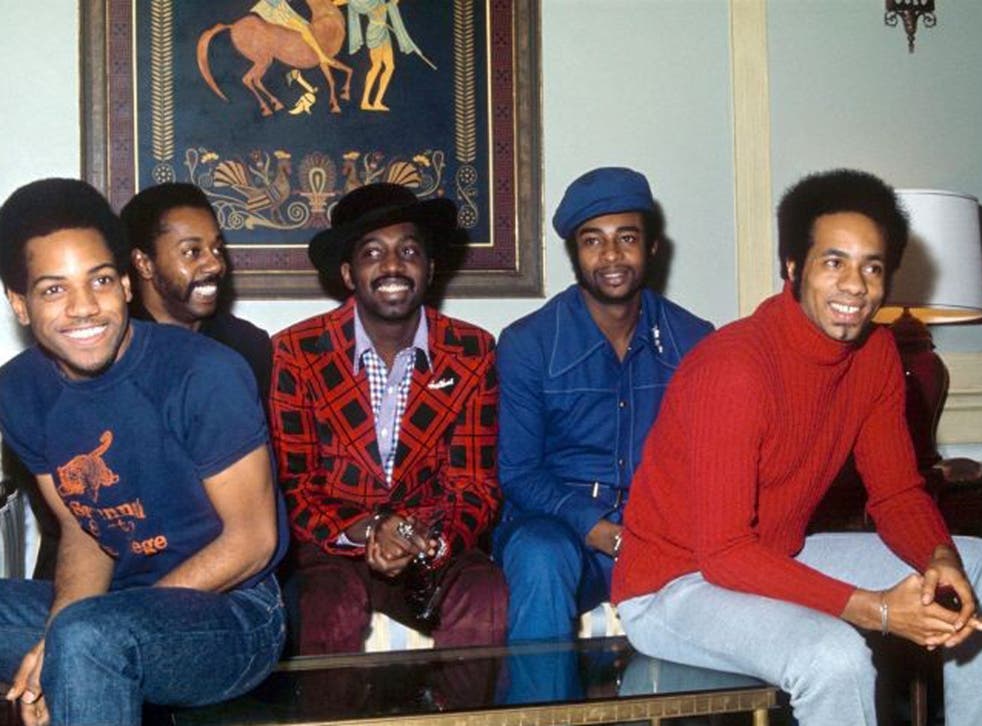 When Damon Harris auditioned for the Temptations in April 1971, the Motown vocal group were in a state of flux.
Eddie Kendricks, the first tenor whose yearning falsetto on "The Way You Do the Things You Do", "Get Ready" and "Just My Imagination (Running Away with Me)" had become such a feature of their trademark sound, had left; and his original replacement, Ricky Owens, wasn't working out and would soon return to his Los Angeles group, The Vibrations. Paul Williams, the Temptations' baritone, had finally retired because of ill-health and been replaced by the versatile stand-in Richard Street, joining founder members Mervin Franklin – the bass vocalist – and Otis Williams – "the tenor in the middle" – as well as Dennis Edwards, who had taken over from David Ruffin as the other lead tenor in July 1968.
Harris was only 20, but he had previously led the Young Tempts, a Temptations soundalike outfit, whose 1970 cover of "Too Busy Thinking About My Baby" for The Isley Brothers' T-Neck Records had attracted the attention of Motown's legal department and forced a hasty name change to The Young Vandals. "I first met Dennis Edwards in Baltimore through a mutual friend and I sung for him," Harris told Blues & Soul magazine in 1972. "Then later on, I met the entire group in Washington, D.C., and I did an audition for them. Fortunately, I was the one chosen to come into the group," recalled the silky-voiced Harris, who had grown up idolising Kendricks and now found himself stepping into his shoes. Edwards, Franklin and Street had out-voted Otis Williams, who felt that Harris might be too young to handle the assignment.
"Since I was ten years old, The Temptations had been the most major influence on me," said Harris. "I always listened to them and I always said I wanted to be like them in respect of being an entertainer and being able to perform like they always did. I just never ever thought I was going to be where I was, but I was very proud."
Within weeks, he had not only perfected The Temptations' tricky vocal interplay and elaborate stage routines, but was also recording at Motown's legendary studio, Hitsville USA, with Norman Whitfield, the group's demanding producer and songwriter, and the visionary architect of the group's "psychedelic, cinematic soul" sound. "Superstar (Remember How You Got Where You Are)", Whitfield's not-so-veiled attack on Ruffin and Kendricks, and the first single Harris contributed to, made the charts on both sides of the Atlantic, but its subject matter should have served as a warning to the new recruit. However, he undeniably brought an injection of youth and enthusiasm to subsequent Temptations hits like 1972's harmony-rich "Take a Look Around" – and helped them win the Grammy Award for Best R&B Performance by a Duo or Group with the symphonic "Papa Was a Rollin' Stone", their last US Pop No 1, in 1973.
Indeed, his tenure spanned a purple patch of releases which included the bestselling albums Solid Rock and All Directions (both 1972) and four US R&B chart-toppers: the majestic, socially-conscious title track of their Masterpiece album (1973); the funky "Let Your Hair Down" from the 1990 album (1974), their last Whitfield-conceived release; the infectious "Happy People", featuring the Commodores; and the hypnotic "Shakey Ground". The latter two both came from A Song for You (1975), the album produced by Jeffrey Bowen and Motown founder Berry Gordy Jr., on which Harris co-wrote "I'm a Batchelor".
Accounts differ as to how Harris fell out with the rest of the group and was replaced by Glenn Leonard in 1975. "We were sorry to have to drop him, but, again, no one man is greater than the group," reflected Otis Williams, who is now the sole original Temptation and the only surviving member of their classic Sixties line-up since Paul Williams, Ruffin, Kendricks and Franklin have all died.
Talking to Blues & Soul in 1976, Harris wasn't as diplomatic. "The whole Motown experience left me pretty disillusioned and I really couldn't accept the way the company functioned in certain respects. I couldn't deal with a lot of things that the Temps as a group were subjected to. My hands were tied and even getting my complete release from Motown proved a problem. But the experience didn't leave me bitter," said Harris, whose contribution was not acknowledged when The Temptations were inducted into the Rock and Rock Hall of Fame in 1989.
He was born Otis Robert Harris, Jr., in Baltimore, Maryland, in 1950, but changed his first name to Damon when he joined The Temptations because "the group already had an Otis." As a teenager, he gigged with local group the Tempos, before moving on to the Young Tempts. In 1972, when Smokey Robinson left the Miracles, Harris recommended his childhood friend Billy Griffin, who wound up replacing his childhood hero, like he had the previous year.
Following his stint in The Temptations, Harris teamed up with the erstwhile Young Vandals and renamed the group Impact. In 1976, they signed with WMOT – the acronym stood for We Men of Talent – the Philadelphia production company behind Blue Magic and Major Harris, and released an eponymous album distributed by Atlantic. His wonderful falsetto helped "Happy Man" and "Give a Broken Heart a Break" find favour on the disco scene, but, despite containing his excellent vocal arrangement of the Hall & Oates composition "Sara Smile", their 1977 follow-up, The Pac Is Back, didn't perform well. In 1978, he issued his well-titled solo debut, Silk, which failed to turn him into a soul balladeer to rival Teddy Pendergrass.
He moved to Reno, Nevada, where he resumed his studies and, after graduating, taught troubled youngsters. In the Nineties he returned to performing Temptations hits, but was diagnosed with prostate cancer. He spent the last decade of his life raising awareness of a disease which affects a much higher proportion of African-American than white men.
Otis Robert Harris, Jr., aka Damon Harris, singer and songwriter: born Baltimore, Maryland 17 July 1950; married 1973 Christina Combs (marriage dissolved); died Baltimore 18 February 2013.
Register for free to continue reading
Registration is a free and easy way to support our truly independent journalism
By registering, you will also enjoy limited access to Premium articles, exclusive newsletters, commenting, and virtual events with our leading journalists
Already have an account? sign in
Join our new commenting forum
Join thought-provoking conversations, follow other Independent readers and see their replies