David Crossland: French-language teacher who became a crossword setter for The Independent
His teenage passion for puzzles gained him popularity among pupils and in national newspapers where his clear, fair and clever grids set him apart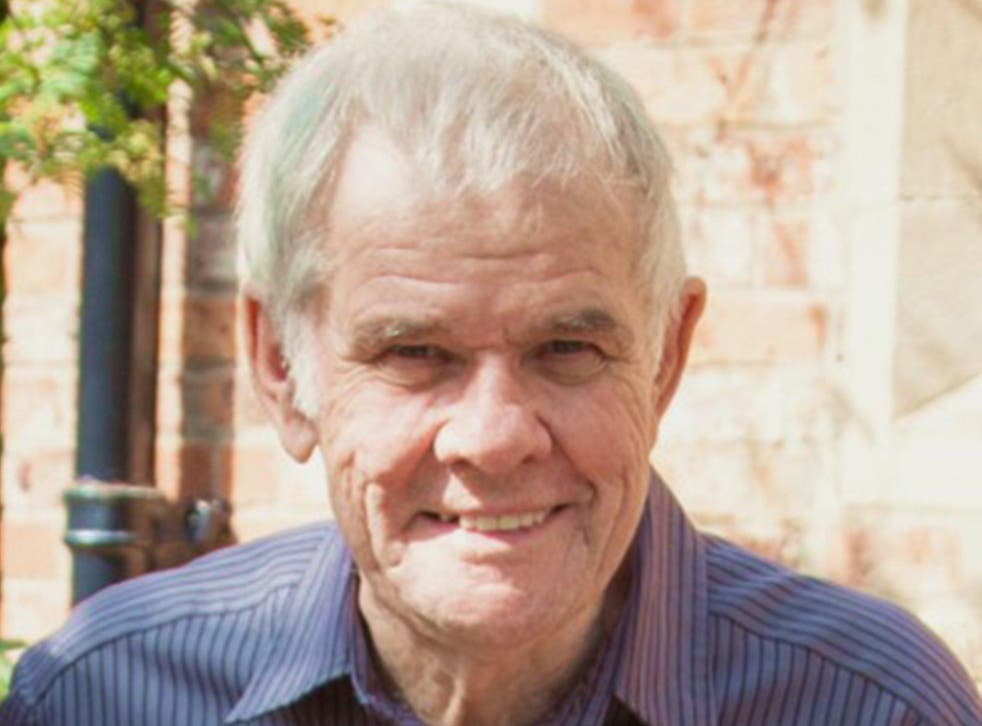 David Crossland was the cruciverbalist's cruciverbalist. The crossword setter, who has died aged 70, was known as "Dac" to readers of The Independent for which he produced cryptic puzzles for 16 years from 2002.
Loved by solvers and fellow setters alike, they became a touchstone for clarity and fairness.
In 2013, after publishing his 500th crossword for The Independent, Crossland – who worked with "three months' worth of puzzles in hand to avoid being rushed or pushed" – was asked by The Guardian where he likes to create puzzles.
"Usually at my PC, and mostly early in the morning," he said. "But occasionally I might take pencil, paper and dictionaries into the garden and play around with some ideas."
He added: "Since a crossword compiler is never off duty, I find myself drafting or refining clues anywhere and any time, though I try not to drift into cruciverbal dreamland when driving on a motorway".
Crossland was born in Lancashire after the war and started solving cryptic crosswords in his teens. He began compiling his own puzzles and published his first, a non-cryptic one, in the London Evening News in 1971, for which he recalled receiving £2.
He is remembered by a fellow Independent crossword-setter Mark Kelmanson (Monk) – who happened to be a pupil at a comprehensive school in Hackney where Crossland taught French.
Kelmanson recalls him having a "Sweeney-style leather jacket and scary Zapata tache", but being very popular with students because of the handwritten stories he produced, embedded with puzzles and word games, which could be solved to gain rewards.
One such story was entitled "La Chasse au Trésor" (The Treasure Hunt). Solving the French anagrams and placing certain letters in a grid produced the final phrase: "Cherchez et creusez ici dans la terre, vous aurez du soif – voici de la biere" (Search and dig here in the earth, you'll be thirsty – here's some beer).
Crossland had buried two bottles in the school grounds for pupils to find.
While teaching at the school, he began compiling puzzles for other members of staff, and as a result of their encouragement, submitted his first puzzle to The Listener in 1976. He set there as "Smokey", the name of the family dog, which had just died. This was followed by crosswords in the magazine Games and Puzzles as well as the Daily Express and Daily Telegraph. He was also one of four setters chosen for a series of crossword books published by Hamlyn.
Crossland joined the team of setters on The Times in 1998, going from its dailies to jumbos, and The Independent in 2002. Under the present crossword editor he became a fixture on Wednesdays but as health problems took over, he had to reduce his compiling commitments and his 653rd and last Independent crossword appeared on 29 August.
His puzzles were not much discussed on crossword blogging sites, mainly because there was never anything unfair or contentious in them. Solvers saw the name Dac and knew they could expect scrupulously fair and elegant clues, with a smattering of humour and popular culture, rather than a po-faced puzzle full of cricket, mythology and the Bible.
Crossword fan Richard Heald recalls his favourite Dac clue: "Admitting love, His Majesty King Edward becomes husband of Mrs Simpson (5)". The surface reading suggests Edward and Wallis Simpson, but the Simpson in question is Homer from the animated TV series.
Unlike some other setters, his puzzles rarely contained hidden messages, or "Ninas" as they are known in the trade, so solvers didn't look for them. But he did occasionally celebrate a family birthday or marriage, his 500th crossword in The Independent, or a new year if it fell on a Wednesday, as it did in 2014, when the perimeter of Dac's puzzle spelled out FOR THE SAKE OF AULD LANG SYNE.
He met his wife Louise, also a language teacher, but at a different school, when they took a group of schoolchildren to France for three weeks. They were both fairly new teachers at their respective schools, but both of the teachers who were meant to lead the trip had to pull out at the last moment. They celebrated their ruby wedding anniversary in May this year with close family and friends.
Crossland moved from teaching to teacher training in 1993. Away from crosswords, he was a keen bridge player, and enjoyed wine and travel. He leaves behind a wife, a son and daughter, and four grandchildren.
Asked if setting is a craft or an art, Crossland said: "Creating the contents of the grid, and compiling a varied, sound and witty set of clues is a craft; but a completed, well-crafted puzzle is a work of art, albeit a fairly ephemeral one."
And what goes through a solver's mind when they see it's a Dac puzzle? "I hope it's something like: 'The next half-hour will be a pleasant one'."
David Anthony Crossland (Dac), crossword setter, born 24 August 1948, died 27 October 2018
Join our new commenting forum
Join thought-provoking conversations, follow other Independent readers and see their replies