David Peat: Film-maker who put Scottish life and hardships on screen
Thursday 10 May 2012 21:12 Comments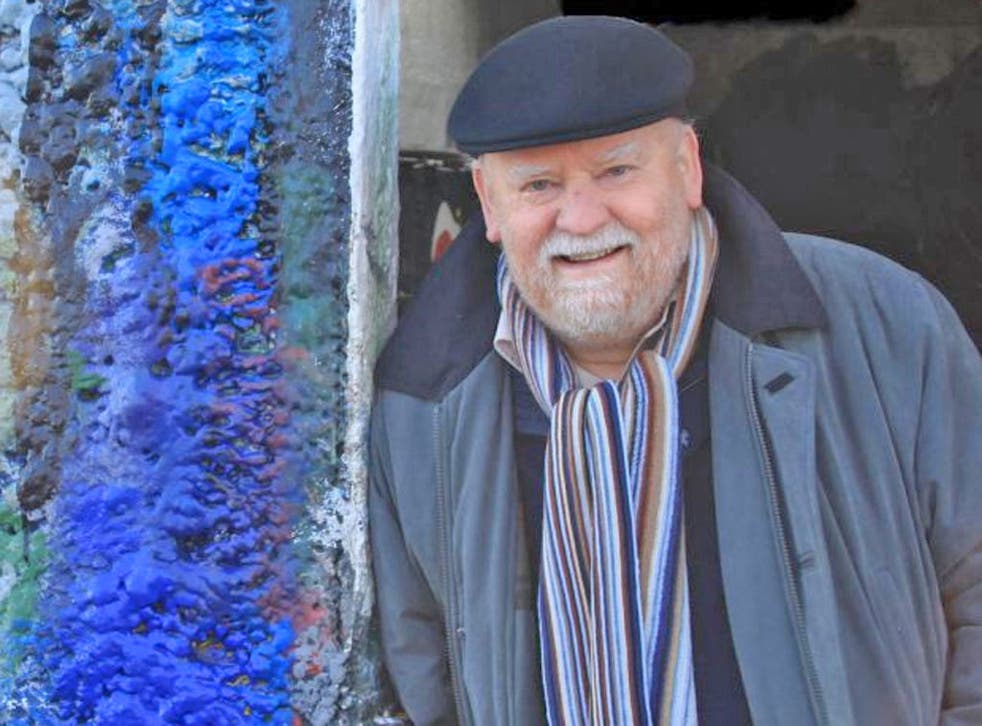 From fishermen and miners in threatened industries to individuals displaying feats of human endurance, David Peat brought the everyday lives of ordinary Scottish people to television screens over four decades as a documentary-maker.
The empathy he showed for his subjects meant they opened up to him and expressed their hopes and fears. One of his greatest challenges was earning the trust of the trawlermen in Fraserburgh, North-east Scotland, who were seeing their livelihood threatened by reduced white-fish quotas under the European Union's Common Fisheries Policy. They were particularly wary of the media following "junkie fishermen" headlines in better times when they had money to spend and were targeted by heroin traffickers.
"The fishing communities are generally suspicious of outsiders," recalled Peat. "Only two skippers would even consider talking to us on-camera. Even after six months in the area, there were still some who would agree to meet you and then never turn up."
Getting the co-operation he needed to direct the resulting documentary, Gutted (2004), took viewers into a world of a fishing community facing a bleak future. Not only did Peat bring into people's living rooms the reality of one family's vessel being hit by North Sea storms – before it was finally de-commissioned – but also their feelings on and off board.
He was allowed to film the funeral of the skipper's father, who died during the six-month shoot, and was approached by a fisherman's wife – one of the Cod Crusaders petitioning the British and Scottish Parliaments for a better deal – saying that she and her husband were splitting up and wanted to talk about it on camera.
Although the documentary was screened only by BBC Scotland domestically – and postponed until after European elections because it was seen as a political hot potato – it has since been broadcast by the Public Broadcasting Service in the United States. It also won a Scottish Bafta award.
Born in 1947 in Glasgow, where his father ran a shipping agency, Peat was brought up in the nearby village of Killearn, Stirlingshire. On leaving school, he took a job in another shipping agency but had ambitions to work in television as a camera operator.
Following in the footsteps of his maternal grandmother, who was an amateur photographer, he started taking still pictures on the streets of Glasgow – including stark black-and-white images of children playing in the Gorbals – after being given a Pentax camera for his 21st birthday. A year later, in 1969, Peat landed a job as an apprentice camera operator and found himself in demand during the successful "work-in" at Upper Clyde Shipbuilders in 1971.
His break came when he teamed up with the director Murray Grigor to make sponsored travelogues, starting with Travelpass – It's Just the Ticket (1972), about Scotland's Highlands and islands. Their sixth film together was Clydescope (1974), which included the folk singer-turned-comedian Billy Connolly, himself a former shipyard worker.
The following year, Peat and Grigor spent 48 hours filming Connolly performing in Dublin and Belfast at the time of the war euphemistically known as The Troubles. Just a few months earlier, three members of the Miami Showband had been killed in Northern Ireland, so other entertainers were boycotting the country. The result was Big Banana Feet (1976). In 1980, Peat worked for the BBC on a Man Alive programme about soldiers wounded in the province and a World About Us documentary on the over-fishing of mackerel and herring stocks in British waters.
The launch of Channel Four in 1982 brought new opportunities. Peat cut his teeth as a director on Years Ahead, a magazine series for older viewers, between 1982 and 1985, then started making his own documentaries.
After directing Six Little Sisters – The Waltons at Three (1986), about the world's first surviving all-female sextuplets, his focus returned to Scotland, first directing programmes for Scottish Eye on Channel Four and Around Seventeen on ITV in Scotland.
Influenced by the fly-on-the-wall techniques of the director Roger Graef, Peat carved out an observational style that connected with audiences and earned him the trust of his subjects.In This Mine is Ours (1994), he entered another "secret world" of men in ahidden environment, chronicling the attempt by miners to establish their own pit at Monktonhall Colliery, outside Edinburgh, in the wake of plans to privatise it.
This was typical of many of Peat's films, which lamented the impact of "progress" on communities, as did Please Leave the Light On (1997), focusing on the keepers working on the last staffed lighthouse before it underwent automation. Another documentary about endings was Life's Too Short (2007), featuring a pioneering Glasgow hospice whose staff were trying to make it possible for the dying to end their days at home.
Peat celebrated the goodwill and skills of individuals in the series Heartland fm (1998), an affectionate portraitof volunteers running the Highland Perthshire community radio station, and both The Man Who Cycled the World (2008) and The Man Who Cycledthe Americas (2010), following Mark Beaumont's feats on a bicycle. In 2004, he produced the first series of Scotland on Film, an anthology of clips representing a history of 20th-century life in the country.
Throughout his career in documentaries, Peat continued with his stills photography. After being diagnosed with the incurable cancer myeloma in 2009, he decided to collect together the pictures he had amassed over the years for an exhibition, Eye on the World: David Peat's Street Photography, held at the Windmill Gallery, Aberfeldy, last year, when he was also presented with Scottish Bafta's Outstanding Contribution for Craft award.
Anthony Hayward
David Henderson Peat, film director and photographer: born Glasgow 22 March 1947; married Patricia MacLaurin (one son, one daughter); died Shandon, Dunbartonshire 16 April 2012.
Register for free to continue reading
Registration is a free and easy way to support our truly independent journalism
By registering, you will also enjoy limited access to Premium articles, exclusive newsletters, commenting, and virtual events with our leading journalists
Already have an account? sign in
Join our new commenting forum
Join thought-provoking conversations, follow other Independent readers and see their replies