David Richards: Producer, engineer and musician at Montreux's Mountain Studios who worked with Bowie, Queen and Duran Duran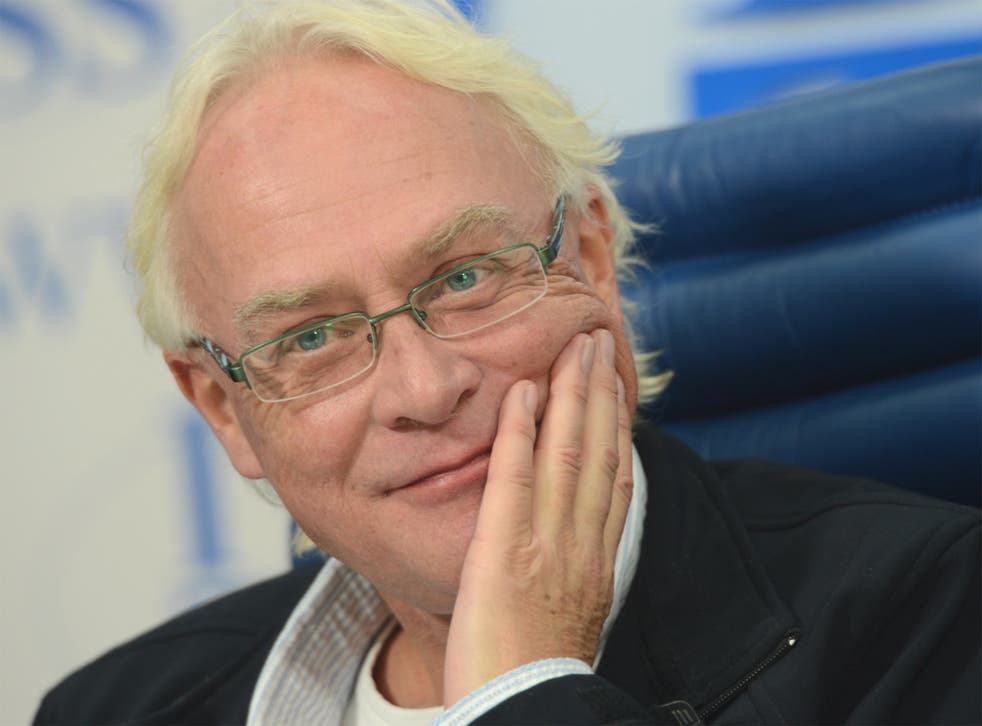 The engineer and producer David Richards was a linchpin at Montreux's famed Mountain Studios in Switzerland, where, from the late 1970s until the mid-'90s, he helped David Bowie and Queen record several of their classic albums. He was there in 1981 when, at the suggestion of the Montreux Jazz Festival promoter Claude Nobs, Bowie and Queen created their chart-topping collaboration "Under Pressure". He co-produced A Kind Of Magic, The Miracle, Innuendo and Made In Heaven, the last four Queen albums, which all made No 1.
In 1986 he helped Bowie produce Blah Blah Blah, Iggy Pop's most successful album. And in the mid-'90s he helped Bowie create the soundtrack for the TV adaptation of Hanif Kureishi's novel The Buddha Of Suburbia, and then when he recorded over 20 hours of material after reuniting with Brian Eno for the Outside project.
The unassuming Richards recorded a host of performances at the Montreux Jazz Festival every year after Nobs decided to document as many concerts as possible, including The Complete Miles Davis At Montreux 1973-1991 20 CD box-set (2002), Talk Talk's Live At Montreux 1986 (2008) and several Simply Red shows.
In 1993 he mixed Duran Duran's seventh studio album, known as The Wedding Album, and helped them score their biggest hit for five years, "Ordinary World" as well as mixing their next Transatlantic Top 10 hit, "Come Undone". "David was a true old schoolmaster, with a unique style," said Duran Duran's keyboard-player Nick Rhodes. "He had an unusual work ethic. He would constantly refine what he had until he was completely satisfied it was ready. I remember how astonished we all were when we first listened to his mix of 'Ordinary World'. The level of detail was inspiring, yet the track retained a beautiful, handmade quality."
Born in 1956 into a musical family, he started piano lessons at three and would later contribute keyboards to several of the sessions he worked on. His father, Bobby Richards, orchestrated, arranged and conducted recordings by Dusty Springfield and the Seekers and assisted John Barry on film and stage projects. The young David recalled being taken into a London studio when he was seven and watching his father at work. "There was a huge sound, all these knobs and guys with smart clothes, very cool, behind the console. I realised that this was what I wanted to do," he said.
He won ice-skating championships in his teens, and as he edited the soundtracks for his routines he developed a talent for splicing tape. That stood him in good stead when his father got him a job at Chappell Studios in London in 1973. He assisted chief engineer John Timperley, including a recording of Bing Crosby with a live orchestra. In 1975 Timperley was offered the chance to go to Montreux to open Mountain Studios and asked Richards to accompany him. "I said I'd go there for six months," said Richards, who enjoyed his new life on the Swiss Riviera so much he made his home there with his first wife, Colette.
The most modern and sophisticated sound facility in Europe, Mountain was in the Casino which had been rebuilt following the 1971 fire immortalised by Deep Purple in "Smoke On The Water". Richards was thrown in at the deep end, dealing with Mountain's first clients, the Rolling Stones, when they recorded overdubs for their 1976 album Black And Blue.
As more British musicians recorded for tax reasons, Mountain welcomed Led Zeppelin, Emerson, Lake & Palmer, Yes, Bryan Ferry and Smokie to the Swiss Riviera. When Timperley moved on, Richards became chief engineer.
In 1978 he began fruitful and lengthy relationships with Queen and Bowie, who used Switzerland as his main base for close to two decades. Richards engineered Lodger, the last of the s"Berlin trilogy" albums made with Tony Visconti and Eno, and helped him demo Let's Dance after they saw the guitarist Stevie Ray Vaughan at the Montreux Festival in 1982. Richards also worked on the Tin Machine project and 1992's Black Tie White Noise.
Queen first went to Mountain Studios to work on the Jazz album in 1978 – the track "Dead On Time" featured a Montreux thunderstorm recorded by Richards – and enjoyed the experience so much they bought the facility. They still recorded elsewhere occasionally, allowing other acts like Chris Rea, with whom they shared a manager, Jim Beach, to use the studio. Between 1983 and 1986 Rea made four albums at Mountain, all engineered by and featuring Richards on various instruments.
Richards graduated from assisting the Queen drummer Roger Taylor on his first two solo albums and his productions for Jimmy Nail and Feargal Sharkey to producing Queen and Freddie Mercury. His role grew as Queen holed up at Mountain Studios after the singer was diagnosed with Aids in 1987 but decided to keep the illness a secret.
Over the next four years, despite Mercury's worsening health, the band recorded several songs, including "I'm Going Slightly Mad" and "The Show Must Go On", that took on an added poignancy following his death. Richards played a crucial part in completing the Made In Heaven album assembled around Mercury's final vocal tracks.
"David was our linchpin during all those final days when we knew Freddie was near the end," wrote Brian May. "When, months later, we got close to assembling the final versions of all those precious fragments into the tracks which made up the Made in Heaven album, we once again returned to Montreux and David. Together we tied up every loose end, polished and fine-tuned the mixes. The music seemed to have a life of its own."
In 1993 Richards bought Mountain Studios from Queen and stayed, including a visit from Michael Jackson to work on the Blood On The Dancefloor: HIStory In The Mix album in 1997. However in 2002 he moved the facility to the village of Attalens, five miles from Montreux. The former Mountain premises in the Montreux casino were recently reopened as Queen – The Studio Experience.
David Richards, producer, mixer, engineer and musician: born London 1956; married firstly Colette McCready (marriage dissolved; one daughter, one son), secondly Vivian Wong; died Attalens, Switzerland 20 December 2013.
Register for free to continue reading
Registration is a free and easy way to support our truly independent journalism
By registering, you will also enjoy limited access to Premium articles, exclusive newsletters, commenting, and virtual events with our leading journalists
Already have an account? sign in
Register for free to continue reading
Registration is a free and easy way to support our truly independent journalism
By registering, you will also enjoy limited access to Premium articles, exclusive newsletters, commenting, and virtual events with our leading journalists
Already have an account? sign in
Join our new commenting forum
Join thought-provoking conversations, follow other Independent readers and see their replies