Dennis Griffiths, former chairman of London Press Club and Evening Standard history writer dies
Dennis was known for telling the story of how the 1969 EveningStandard pre-printed its moon landing front page with a colour photo – before the landing had even happened
Doug Wills
Wednesday 30 December 2015 11:22 Comments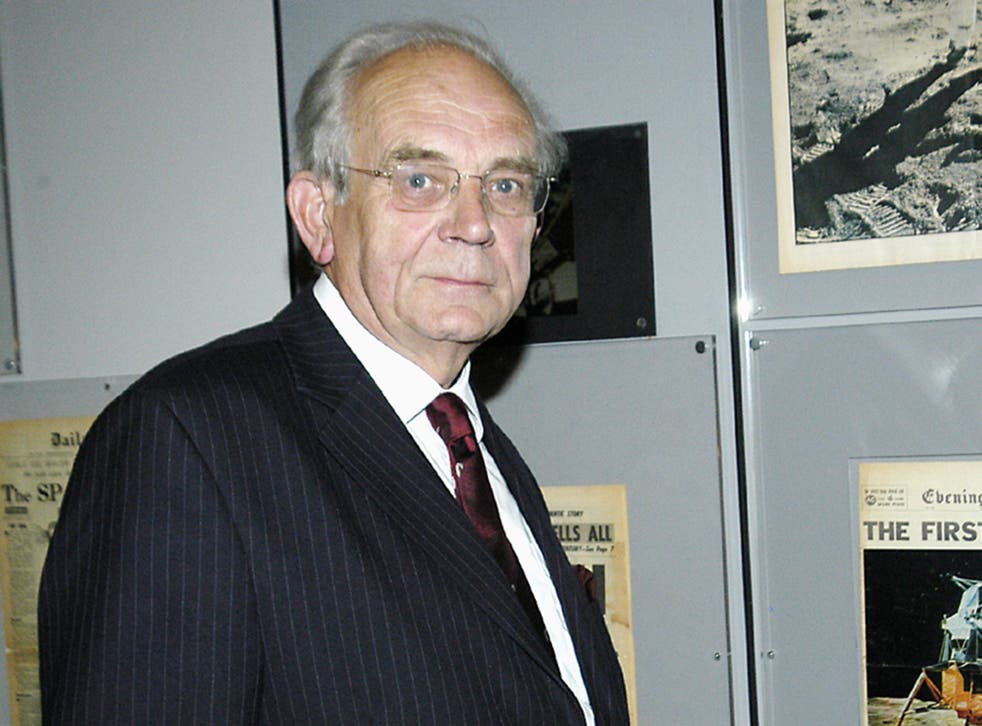 Dennis Griffiths, chairman of London Press Club from 1999 to 2002, died on Christmas Eve.
Dennis was a former Production Director of the London Evening Standard in Fleet Street. After retirement he went on to research and write the definitive history of the Evening Standard covering in detail owners, editors and its journalists from the Standard's launch in 1827.
He worked in the provincial, national and international press for more than 40 years. His books included Plant Here The Standard, Fleet Street – Five Hundred Years of the Press, and he was editor of the Encyclopaedia of the British Press.
Viscount Rothermere wrote the foreword in Plant Here The Standard saying: "Dennis Griffiths has seen in this paper a story to tell, and a history worth repeating. In fact, as he skilfully shows, there are almost as many stories about the Standard as there are stories in it."
During Dennis's chairmanship of the Press Club he was a leading figure in organising the 300th anniversary of the first regular daily newspaper to be printed in the United Kingdom. A brass plaque to mark the anniversary was unveiled by the Prince of Wales at a special service in St Bride's on March 2002, 300 years to the day after first The Daily Courant was published from rooms above the White Hart pub in Fleet Street.
Notable deaths in 2015

Show all 28
Dennis was also well known for telling the story of how in 1969 the Evening Standard pre-printed front pages of a colour picture facsimile of Neil Armstrong being the first man to step onto the moon - 24 hours ahead of the landing. The copies were kept secretly locked away until the landing was successful.
London Press Club chairman Doug Wills said: "Dennis was a significant and influential figure in the Press Club for many years both as a director and as chairman, as well as being a senior executive in Fleet Street at a time when the industry was at its most exciting. We enjoyed Dennis's stories and benefitted from his experience. He shall be sorely missed."
Press Club director George Westropp, Club chairman 1990-99, said: "Dennis took over the chair of the Press Club after I had been chairman for nine years and was running out of steam and ideas. He was terrific, injected enthusiasm into all of us, lifted the annual LPC Awards to a new level and brought senior Fleet Street journalists, like Donald Trelford and Philippa Kennedy, onto the board. I sincerely believe the Press Club would not have survived without Dennis Griffiths."
Register for free to continue reading
Registration is a free and easy way to support our truly independent journalism
By registering, you will also enjoy limited access to Premium articles, exclusive newsletters, commenting, and virtual events with our leading journalists
Already have an account? sign in
Join our new commenting forum
Join thought-provoking conversations, follow other Independent readers and see their replies