Derek Robinson: Union firebrand who led strikes that shook Britain in the 1970s
Dubbed 'Red Robbo' by the press, the Communist Party member represented workers in car manufacturing during the pre-Thatcher era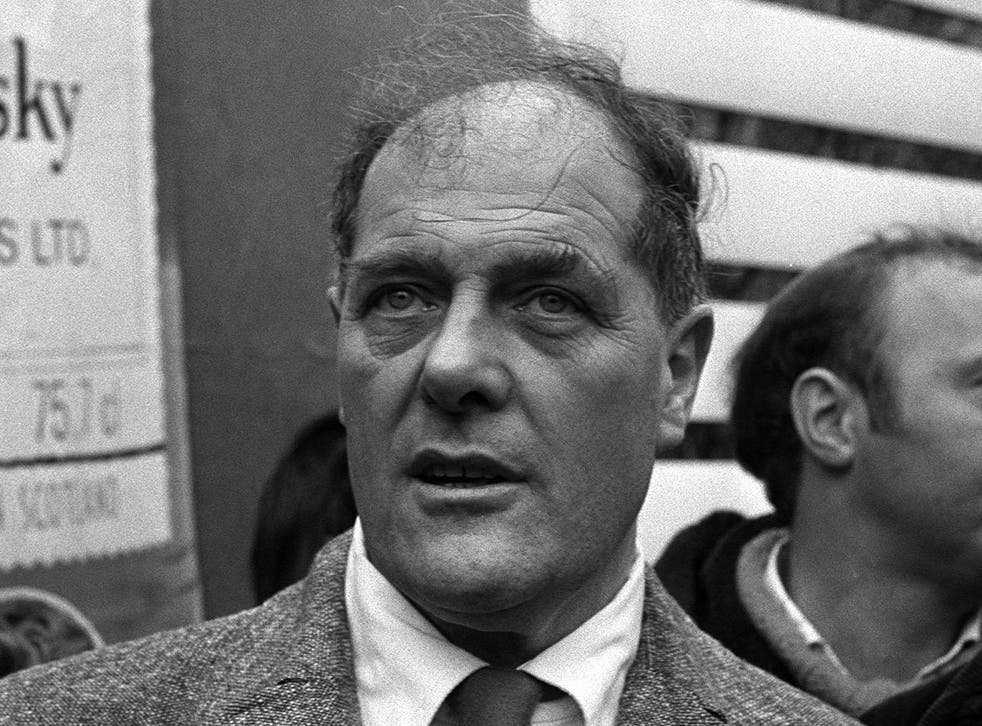 Derek Robinson, who has died aged 90, was the union convenor who fought tirelessly for the rights of car factory workers during the Seventies. Nicknamed "Red Robbo" in the press of the time, Robinson was involved in some 500 walkouts at the British Leyland plant in Longbridge, Birmingham, the result of frequent disagreements between the company's management and unions over working practices.
Robinson was born in Cradley Heath, near Birmingham, in 1927, to a family of chainmakers. He left school aged 14 to begin work at the Austin plant at Longbridge, initially as an apprentice toolmaker.
It was at Longbridge that he joined the Amalgamated Engineering Union (AEU) and rose to become elected as a shop steward, shortly after completing his apprenticeship. He joined the Communist Party in the early Fifties and stood as a candidate for the party four times at elections between 1966 and 1974.
In 1975 Robinson succeeded Dick Ethridge, a fellow Communist Party member, as the AEU convenor at Longbridge. Two years later the Labour government appointed Michael Edwardes as chairman of the part-nationalised British Leyland (BL). Although Edwardes had a reputation as a "union basher", Robinson supported the idea of working with him under a policy of "participation", whereby unions and management would cooperate on matters of industrial relations.
Underinvestment and a lack of new models had resulted in BL's car market share falling dramatically. Following the election of Margaret Thatcher in May 1979, the government and BL sought to implement a recovery plan to save the ailing company. In November of that year BL sacked Robinson for supporting the pamphlet titled A Trade Union Response to the Edwardes Plan, which criticised the plan's proposals and the company's management.
The pamphlet said: "All our efforts and resources must be mobilised to change the policy of closures and contraction. We must develop a campaign that involves every BL worker, every component worker and the wider Labour movement." However, despite this rallying call and a walkout by thousands of workers in support of their dismissed convenor, an official strike vote failed. Robinson was not reinstated.
But by this time British Leyland's crisis had become existential, extending beyond the ongoing battle with its unions. Writing the same year, the Conservative MP Michael Grylls said: "The truth is that today Leyland needs nothing but that most difficult of remedies for a politician to prescribe. It needs to be left alone. It needs the shock treatment of standing on its own two feet like any other business".
Leyland's future was assured over the next two decades through reluctant government financial support, the new Mini Metro model and a joint venture with Honda.
When Leyland's successor, Rover, was subsequently sold off to BMW, Robinson told a group of MPs at a meeting in Birmingham during March 2000 "I can sleep sound at night because I never betrayed the workers I was elected to represent." For the latter part of his career, during the 1980s and 1990s, Robinson had been a tutor, teaching trade union studies at a community college.
The general secretary of Unite, Len McCluskey, said: "Derek Robinson was a dedicated lifelong trade unionist who fought, as convenor, for the rights and future of the then British Leyland workforce at the Longbridge plant in Birmingham during the 1970s. History will show that Derek was unfairly maligned by the media as he aimed to find solutions to British Leyland's industrial disputes and turn around the car company."
Derek Robinson, trade union leader, born 1927, died 31 October 2017
Register for free to continue reading
Registration is a free and easy way to support our truly independent journalism
By registering, you will also enjoy limited access to Premium articles, exclusive newsletters, commenting, and virtual events with our leading journalists
Already have an account? sign in
Register for free to continue reading
Registration is a free and easy way to support our truly independent journalism
By registering, you will also enjoy limited access to Premium articles, exclusive newsletters, commenting, and virtual events with our leading journalists
Already have an account? sign in
Join our new commenting forum
Join thought-provoking conversations, follow other Independent readers and see their replies