Diana Rigg: Actor whose commanding presence lit up The Avengers and Game of Thrones
Her role as Emma Peel made her a fashion icon in the Sixties but she enjoyed some of her best work on stage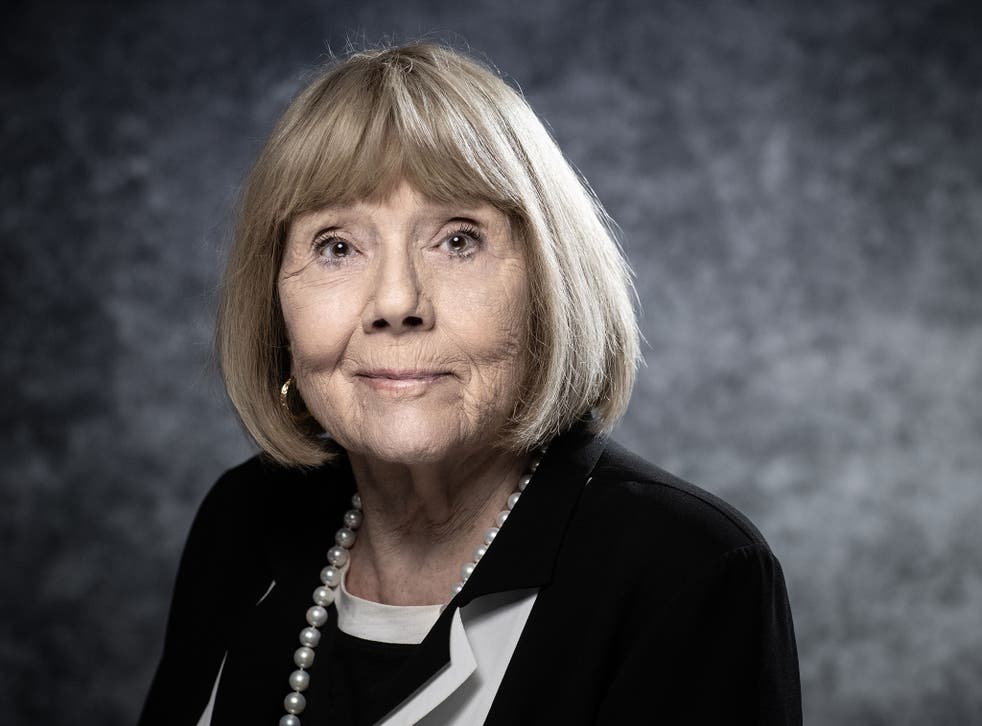 Diana Rigg, who has died of cancer aged 82, burst on to Britain's television screens to make a resounding impression as the kung fu-kicking Emma Peel in the 1960s telefantasy series The Avengers.
She took over from Honor Blackman, who played leather-clad judo expert Cathy Gale, as sidekick to Patrick Macnee's bowler hat-wearing, umbrella-twirling undercover agent John Steed.
This change of leading actress coincided with the sale of the programme to the United States, where it became just as big a hit, and the introduction of a new theme tune by Laurie Johnson and arty visuals.
The name Emma Peel came from the writers' desire to have a character with "man appeal" and reflected the tongue-in-cheek humour that became an increasing part of the storylines.
Rigg was baffled by the viewers' response, saying: "Whereas Honor Blackman got shoals of letters from grown-ups, including some from dubious gentlemen in Surbiton, I seem to appeal to the fourth form and under. I see myself as a sort of pre-puberty sex symbol."
As well as depicting a strong, emancipated woman – the equal of her male partner – Rigg became a fashion icon in the middle of the Swinging Sixties and Emma Peel's stretch jersey catsuits, thigh-length skirts and hipster pants hit the high street.
Her run in The Avengers (1965-68) ended after a row over pay and, like Blackman – who walked into the role of Pussy Galore in the 1964 James Bond film Goldfinger – Rigg played a "Bond girl" in On Her Majesty's Secret Service (1969).  As Tracy, she was 007's only wife and the movie was the only one to feature Australian actor George Lazenby as Ian Fleming's secret-agent hero.
It brought her further attention in the United States, where she was given her own sitcom, Diana (1973-74), playing a British fashion designer relocating from London to New York, but it was short-lived.
Another starring role for Rigg – again failing to capture viewers' imaginations – was as the eccentric old Scotland Yard pathologist of the title in The Mrs Bradley Mysteries, based on Gladys Mitchell's novels set in the 1920s. The 1998 pilot was followed by a series two years later.
Rigg found a new generation of fans when she played Olenna Tyrell, the cunning, witty matriarch dubbed the "Queen of Thorns", in the cult hit Game of Thrones between 2013 and 2017.
Enid Diana Elizabeth Rigg was born in Doncaster, South Yorkshire (then in the West Riding of Yorkshire), in 1938 and moved to Jodhpur, India, at the age of two months when her father, Louis, a railway engineer, landed a job there during the last days of the Raj.
Aged seven, she returned to Britain with her mother, Beryl (née Helliwell), and attended Fulneck Girls' School, Pudsey, near Leeds, before training at the Royal Academy of Dramatic Art (1955-57).
Rigg gained a solid grounding in the classics with a five-year stint at the Royal Shakespeare Company (1959-64) and many of her best roles were on stage.
West End triumphs included playing Eliza Doolittle in George Bernard Shaw's Pygmalion (Albery Theatre, 1974), Ruth Carson in the Tom Stoppard play Night and Day (Phoenix Theatre, 1978) and Phyllis in the Stephen Sondheim musical Follies (Shaftesbury Theatre, 1987).
She won a Tony Best Actress Award for the title role in Euripides's ancient Greek tragedy Medea on Broadway (1994), following a West End run (1993-94).
Later, Rigg was in Pygmalion again, this time as Mrs Higgins (Garrick Theatre, 2011), a role she also played in the 2018 Broadway production of My Fair Lady, the musical version of the play.
Awards for her TV work included a Bafta Best Actress honour for her portrayal of the obsessive mother in Mother Love (1989) and an Emmy for her performance as Mrs Danvers in a 1997 adaptation of Rebecca.
Rigg brought her commanding presence to the second series of ITV's regal drama Victoria, in 2017, as the Duchess of Buccleuch, mistress of the robes and confidante to Jenna Coleman's monarch. She was made CBE in 1988 and a dame in 1994.
Both of Rigg's marriages, to Menachem Gueffen (1973-76) and Archie Stirling (1982-1990) ended in divorce. She is survived by her actor daughter Rachael Stirling.
Diana Rigg, actor, born 20 July 1938, died 10 September 2020
Join our new commenting forum
Join thought-provoking conversations, follow other Independent readers and see their replies