Dick Dale: Sixties surf-guitar legend whose track 'Misirlou' electrified Tarantino's 'Pulp Fiction'
Drawing on his Lebanese roots he infused his music with an Arabic twist but, despite his successes, struggled to make ends meet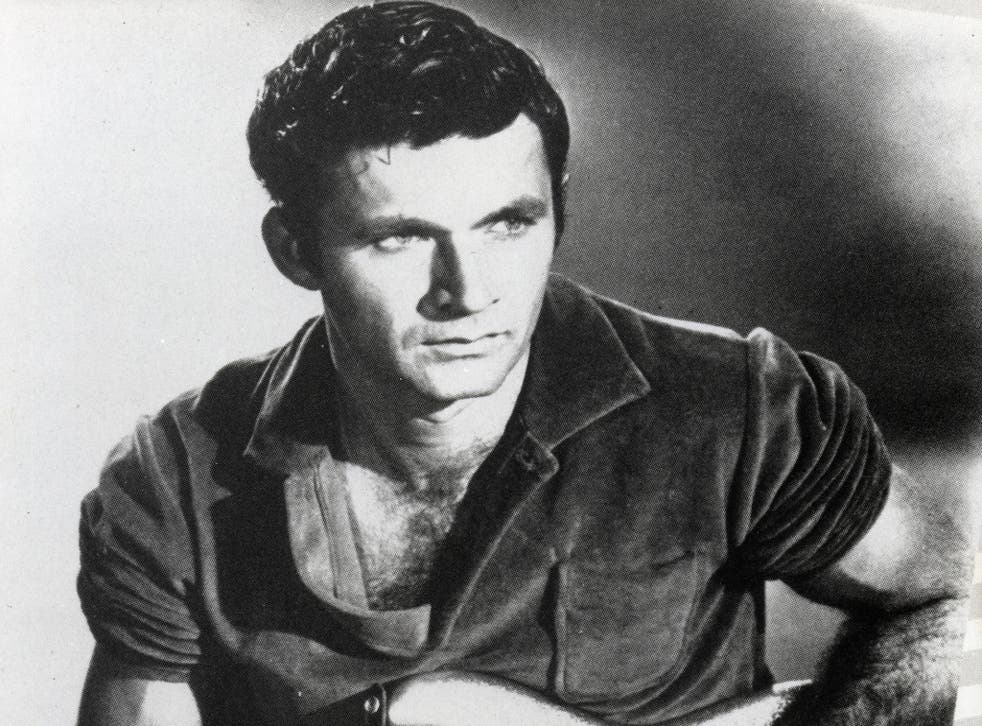 Even the grandiose title King of the Surf Guitar did scant justice to the intensity and power of a loud, percussive playing style which caused plectrums to combust, amplifiers to blow up and generations of guitarists to melt in awe whenever Dick Dale took to the stage.
As Dale picked up his golden Fender Stratocaster and tore into "Misirlou", the 1962 instrumental that director Quentin Tarantino used over the opening credits of Pulp Fiction more than three decades later, he became a force of nature.
Dale, who has died in California at the age of 81 after being hospitalised with heart and kidney problems, was not only an incendiary performer. He was also a surfer – unlike all the Beach Boys except Dennis Wilson – and his music drew on his experiences riding the waves.
"There was a tremendous amount of power I felt while surfing," he said. "The feeling was simply transferred to my guitar." Dale nicknamed his instrument The Beast and described his craft as "heavy machine-gun staccato picking style to represent the power of Mother Nature, of our earth, our ocean".
Dale was born Richard Monsour in Boston to a Polish mother and Lebanese father. His parents encouraged his musical talent – starting with the ukulele he would learn to play more than a dozen instruments – and he began playing guitar as a high-school senior after the family moved to El Segundo in Los Angeles County in 1954.
His father gave up his job as a machinist at Howard Hughes' aerospace factory to manage his fledgling career, booking him into talent shows and founding a record label, Del-Tone, which released singles from 1958. The name change was suggested by country artist Texas Tiny, but despite an early obsession with Hank Williams the rebranded Dick Dale was intent on blazing his own trail.
Dale's first "surf" track – arguably the originator of the entire genre – came in 1961. "Let's Go Trippin'" featured backing by The Del-Tones and was a staple of his live act in regular, packed-out shows at the Rendezvous Ballroom at Newport Beach which started in the 1950s. It reached a modest No 60 in the US singles chart but plainly inspired the Beach Boys who included a cover on the 1963 album Surfin' USA, which also contained a version of Dale's magnum opus.
"Misirlou" was his adaptation of a traditional Arab folk song. He was invited in 1963 to play it on CBS's The Ed Sullivan Show to a national audience of 13 million. With its Middle Eastern scales and use of reverb, the track marked Dale as a musician to be reckoned with.
Before he could build on the impact he made – and with his second album King of the Surf Guitar hitting the shops -- the British invasion led by The Beatles marginalised many artists perceived as belonging to the old or pre-moptop order. But Dale, whose inspiration was transparent on two surf instrumentals which did become hits – The Chantays' "Pipeline" and The Surfaris' "Wipeout" – was not about to go quietly in any sense.
He had formed a friendship with Leo Fender of the guitar manufacturing company, who created an instrument sturdy enough to withstand his aggressive pounding and produced an amp that could cope with the thunderous volume Dale favoured (he had "blown" more than 50). His career was then set back by rectal cancer and he stopped touring and recording. He recovered, but the 1970s were a fallow period and demand for surf rock was conspicuous by its absence in the first half of the 1980s.
Dale's fortunes revived dramatically in 1987. Having appeared with the Del-Tones in two films, Beach Party and Muscle Beach Party in 1963 and 1964 respectively, he took part in the 1987 sequel Back to the Beach. In it he performed "Pipeline" with blues guitarist Stevie Ray Vaughan, earning a Grammy nomination in the Best Rock Instrumental category.
His resurgence continued when Tarantino picked "Misirlou" for Pulp Fiction, hailing it as "rock'n'roll spaghetti western music". Meanwhile, John Peel took "Let's Go Trippin'" as the theme tune for his Radio 4 programme Home Truths in 1998. Dale responded to the renewed interest in his music by touring relentlessly at home and abroad. However, serious health difficulties – a return of cancer, renal failure and diabetes – meant his gruelling schedule became a necessity.
"I can't stop touring or I'll die," he said in 2015. "I have to raise $3,000 a month to pay for the medical supplies I need to stay alive and the insurance I have to pay for." Sam Bolle, a bass guitarist who collaborated on one of his final gigs this year, said he pounded the strings "ferociously" to the end. Dale is survived by his wife Lana and son James, a drummer.
Dick Dale (Richard Anthony Monsour), musician, actor and surfer, born 4 May 1937, died 16 March 2019
Join our new commenting forum
Join thought-provoking conversations, follow other Independent readers and see their replies